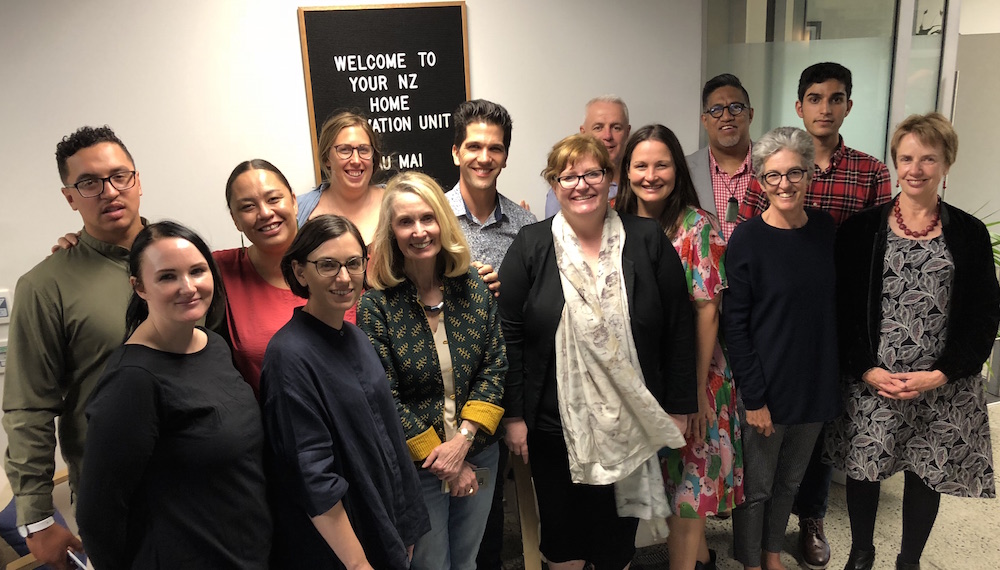 Merger with NZ social change agency Innovate Change
News | Words Keren Caple | 08 Jun 2018
On 1 July 2018, Innovate Change will merge with Innovation Unit, a not-for-profit social enterprise that creates new solutions for thriving societies.
Innovation Unit currently has bases in the UK and Australia, and we have collaborated with Innovate Change through a formal partnership for over a year. We have incredibly strong mission, values, and mindset alignment. We want to see similar change in our communities, and we know that we can have more impact in the Asia Pacific region if we work together.
Bringing together our unique skill sets, experience and strengths within one organisation significantly increases our ability to create new solutions that have impact at scale.
As of 1 July 2018 we will be stronger and better, with a commitment to growing solutions for thriving communities in Aotearoa New Zealand.
Innovation Unit has always worked internationally, increasingly working around the world with a range of ambitious partners and clients. The merger will increase opportunities for shared learning, collaboration between UK, New Zealand and Australia staff, and increased organisational efficiency. All Innovate Change intellectual property, staff, contracts will transfer to Innovation Unit on 1 July 2018.
"It has been my privilege to lead Innovate Change since 2011. I'm proud of our work, but I know we can achieve more. Innovation Unit's experience in working with ambitious partners to create impact at scale is a game changer for us.This merger will significantly increase our capacity to enable social change in Aotearoa New Zealand and beyond."Simon Harger-Forde
Director of Innovate Change
"I am excited to be leading an organisation, that on 1 July will grow its potential to create impact at scale in this part of the world. It is a privilege to take on the history, reputation, tools and amazing team at Innovate Change."Keren Caple
Chief Executive Australia New Zealand
QUESTIONS AND ANSWERS
Who is Innovation Unit?
Innovation Unit is a not-for-profit social enterprise that for the past 12 years has worked with ambitious partners in the UK, Australia and around the world. Innovation Unit is committed to a world where more people belong and contribute to thriving societies, and contributes to that by developing new solutions that create impact at scale. Innovation Unit believes thriving societies are places where:
Inequalities are reduced
Power is exercised in partnership
Contribution is valued
People have the opportunity to fulfil their potential.
Innovation Unit's approach to innovation is based on a core belief in the power and potential of people to create change for the better in communities, places and across systems. For Innovation Unit, innovation is driven by and liberates:
Human potential – what people are capable of
Agency – their ability to create change in their own lives
Collective action – the energy that comes from people acting together to solve problems and create solutions.
Innovation Unit works internationally with bases in Australia and the United Kingdom – and soon to be New Zealand. All our work in the UK, Australia, New Zealand and beyond will carry the Innovation Unit brand and the mission for change that brand represents. We are one movement with a bold, united commitment for change
Who is innovate change?
Innovate Change is a New Zealand based social change agency that was started in 2011 by Simon Harger-Forde. The organisation has used the creative and participatory approaches of social innovation to build social connectedness that enables youth development, whānau (family) development and positive ageing.  Innovate Change has seven social innovation practitioners on staff and a diverse and skilled board. As a result of this merger, Innovate Change will 'cease to trade' on 30 June 2018 and the Innovate Change brand will be discontinued.
What is the legal status of Innovation Unit in Australia and New Zealand?
Innovation Unit Australia New Zealand is a standalone legal entity with its own independent governance and management structures and systems. The new entity is being registered with the Australian Charities and Not-for-Profits Commission and will operate in New Zealand.
What is Innovation Unit's capability to work with New Zealand communities?
We will continue to have the strong commitment to bicultural practice that Innovate Change has had. As part of this commitment, we have developed a Māori identity which will be used, where appropriate, in our work in Aotearoa New Zealand. You can find out more about the story and process to develop our Māori identity here.
What happens to the current innovate change staff?
All staff will transfer to Innovation Unit.  Innovation Unit will occupy the same studio space Innovate Change has been based at in Mt Eden, Auckland – sharing with our good friends Curative and ākina.
Who will be in charge?
Keren Caple will be Chief Executive Australia New Zealand, supported by an Australian New Zealand leadership team made up of Martin James (currently Head of Innovation Projects, Innovation Unit), Aimee Hadrup (currently General Manager, Innovate Change) and Simon Harger-Forde (currently Director, Innovate Change). Simon will be on sabbatical from July 2018 until February 2019.
There are no changes to the leadership of Innovation Unit operations in the UK.
What about the work that Innovate Change is currently doing?
Innovate Change has negotiated for all of its current work to be transferred to Innovation Unit.
Who will be on the board?
The establishment Board for Innovation Unit Australia New Zealand will comprise of Kate Frykberg, Manaia King, Susan Mann and Jan Owen. There is a commitment to having equal numbers of New Zealand and Australian Board members. Further board members will be appointed over time.
Who can I talk with to find out more?
Contact Keren Caple, Chief Executive Australia New Zealand, Innovation Unit on +64 9 3787642 or +61 1800 953 026 or keren.caple@innovationunit.org.