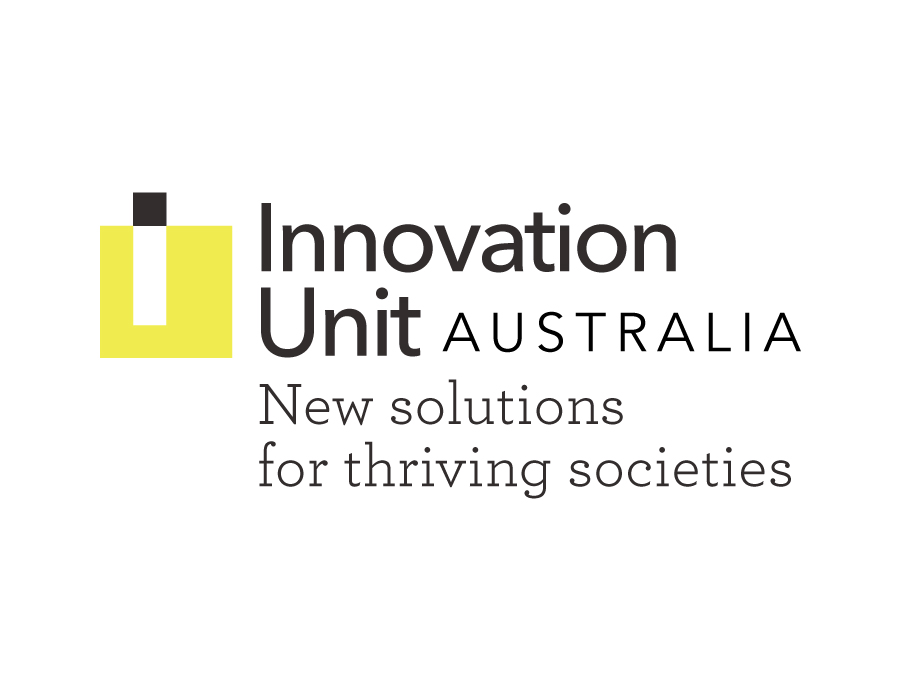 Innovation Unit spins out Australian organisation
News | 02 May 2017
Innovation Unit Australia will offer disciplined approaches to social innovation aimed at tackling the increasing inequality experienced across Australia and further strengthening our international capacity.
Innovation Unit Australia will offer disciplined approaches to social innovation aimed at tackling the increasing inequality experienced across Australia
SYDNEY, Australia. Wednesday 3 May 2017
Innovation Unit Australia launches today to tackle major social challenges in Australia; strengthening the global impact and influence of Innovation Unit Group.
The core areas of its activity will focus on helping communities, families, and young people to thrive, particularly in relation to early learning and education where Innovation Unit is already creating considerable impact (see case studies below). Innovation Unit Australia's Chief Executive is Keren Caple. Keren will have a team of three, initially, and will work in close collaboration with colleagues from our London office to deliver ambitious programmes of work. Keren was previously a client of Innovation Unit and has been a Senior Associate of Innovation Unit over the past two years, growing the business and team in Australia.
Keren Caple said: "Despite increasing expenditure on reform in the social sector, we see little impact, particularly for the most vulnerable Australians. We at Innovation Unit whole-heartedly believe in the power and potential of people to create change for the better and are excited to be a part of that change in Australia. We hope to spark a revolution – a revolution that is driven by, and liberates, human potential, agency and collective action."
Sarah Gillinson, Chief Executive of Innovation Unit, said: "Innovation Unit's mission is a global one. New solutions that enable more people to belong and contribute to thriving societies are sorely needed in Australia as they are in the UK and the rest of the world. We are excited that our brilliant Innovation Unit Australia colleagues will be amplifying all that Innovation Unit has learnt over the past ten years to address the challenges and opportunities in Australia. We look forward to working with and learning from them over the coming years to have even greater impact together."
Innovation Unit has had a presence in Australia since 2015. Examples of its work include:
GoodFuture: Every young Australia deserves a great start to life, and an even better future. Innovation Unit worked with the non-profit early learning provider, Goodstart, to develop high quality early learning experiences that were responsive to the changing nature of work and the lived realities of families' lives.
STEM Innovation Partnerships: Currently only 7% of Australian Year 8 students are considered to be 'advanced' in maths and science, compared to 54% in Singapore. Innovation Unit worked with the Department of Education to bring together a diverse group of 29 schools from across Western Australian to understand how to re-engage both learners and teachers in STEM, using techniques that ignited their interest, built new skills and led to increased achievement.
ELEVATE: Between 2000 and 2009 there was a 5% drop in achievement of Australia's highest performing 15 year olds. Meanwhile, 30% of learners are not consistently engaged in learning or schooling. Innovation Unit worked with the Association of Independent Schools of New South Wales to co-design responsive teaching strategies to reignite the passion and optimise the strengths of these learners.
Editor's notes:
    Innovation Unit is a not-for-profit social enterprise. We grow new solutions that enable more people to belong and contribute to thriving societies. We partner with places, organisations and systems, in the UK and globally, to ensure innovation has lasting impact, at scale.
Innovation Unit Australia will focus its energy on:
–      High value innovation consultancy: applying and sharing what we know about what it takes to make innovation with impact happen at scale
–      Initiating and growing new ventures: leading and contributing to alliances for change, and securing investment to deliver new solutions 'on the ground' where we see a clear need and we can make a significant impact
–      Generating the demand for innovation: being open about and actively sharing what we think, believe and know about where innovation is needed and the positive changes it can create
While Innovation Unit Australia will be managed independently, with its own governance, business model and programmes, it is part of Innovation Unit Group and will continue to work with UK colleagues on collaborative projects, in Australia and around the world.
Keren Caple (CEO) is joined by Martin James and Emma Scott. Together they previously led Australia's largest education innovation program, Learning Frontiers for the Australia Institute of Teaching and School Leadership.
Interviews and case studies are available on request. Please contact Becky Slack at becky@slackcommunications.co.uk or on +44 (0)7854 221 568.