We are an innovation partner to leaders from a wide range of organisations, places and systems. Our approach is based on over ten years working with ambitious organisations in the UK, Australia and New Zealand, and around the world.
Our team is made up of innovation and content experts, researchers and service designers. They combine deep knowledge and expertise in both innovation processes and practice with genuine understanding of and commitment to particular sectors.
See our work in children's social care, health, learning and schools, mental health and early years.
How we can help
SCALE A SOLUTION
We can help you scale a new solution you have created – growing it within a place, to new places, or across a whole system.
Read about My Care, My Way.
IDENTIFY & SHARE NEW SOLUTIONS
We can help you to identify and grow interest in new solutions at scale through powerful research, communications and engagement.
Read about our Against the odds research into scaling innovation in the NHS.
---
Our formula
for innovation & impact
Combining decades of practical experience with recent research, our formula for innovation and impact will help you to design new solutions, implement them successfully and take them to scale for greater impact.
Explore the different areas of the formula to discover the proven approaches that deliver results for our clients and partners.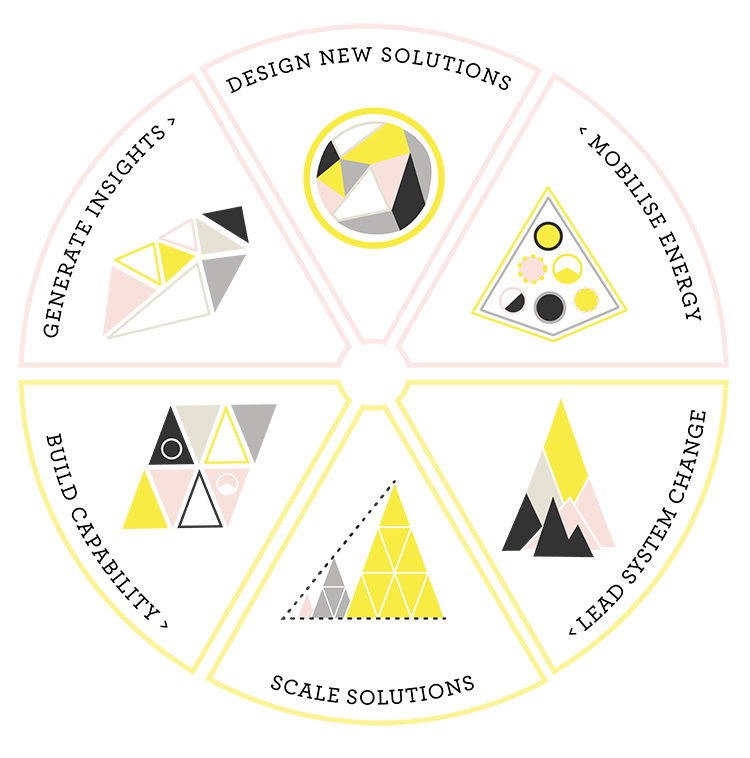 ---
Our model for scale
Coming up with a great new solution is just the beginning: persuading others to adopt it is at least as challenging.
Developed from extensive research and tested with partners in health, social care and education, our model for scale is a methodology for adapting and adopting an innovation within a place, to new places, or across a whole system.