We grow and scale the boldest and best innovations that deliver long-term impact for people, address persistent inequalities, and transform the systems that surround them.
We do this by coaching leaders and their teams as they introduce difficult changes. And we help build local capability to ensure that new ways of working will be maintained long after our work is complete.
We work closely with people with lived-experience and frontline staff. Together, we dig deep to find root causes of problems, challenge assumptions, design and test new ways of working and help implement change.
We help organisations collaborate with one another and build strong partnerships that can transform a system or a place.
We work hard to navigate the cultures we work on. We adapt our own practices to the cultures of the places we work, seeking to enhance the power of those who understand their context the best. Our work recognises the capability of First Nations people and the strength these ongoing cultures bring to social change practices.
We achieve all of this by drawing on fifteen years' experience working with ambitious organisations in the UK, Australia and New Zealand, and around the world.
The impact is better outcomes and experiences for vulnerable people and better outcomes for the wider system.
---
Our formula
for innovation & impact
Combining decades of practical experience with recent research, our formula for innovation and impact will help you to design new solutions, implement them successfully and take them to scale for greater impact.
Explore the different areas of the formula to discover the proven approaches that deliver results for our clients and partners.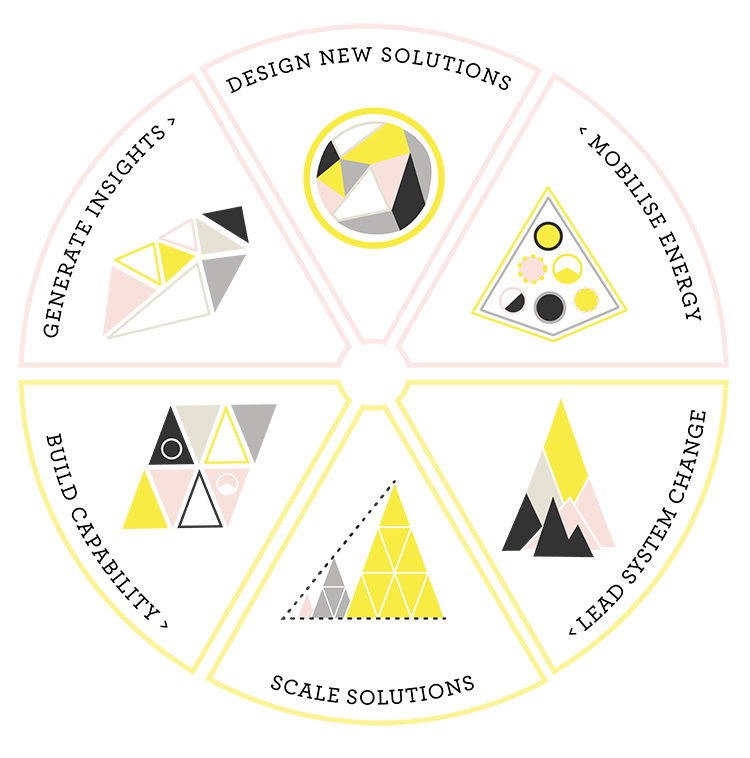 ---
Our model for scale
Coming up with a great new solution is just the beginning: persuading and helping others to adopt it is at least as challenging.
Developed from extensive research and tested with partners in health, social care and education, our model for scale is a methodology for adapting and adopting an innovation within a place, to new places, or across a whole system.