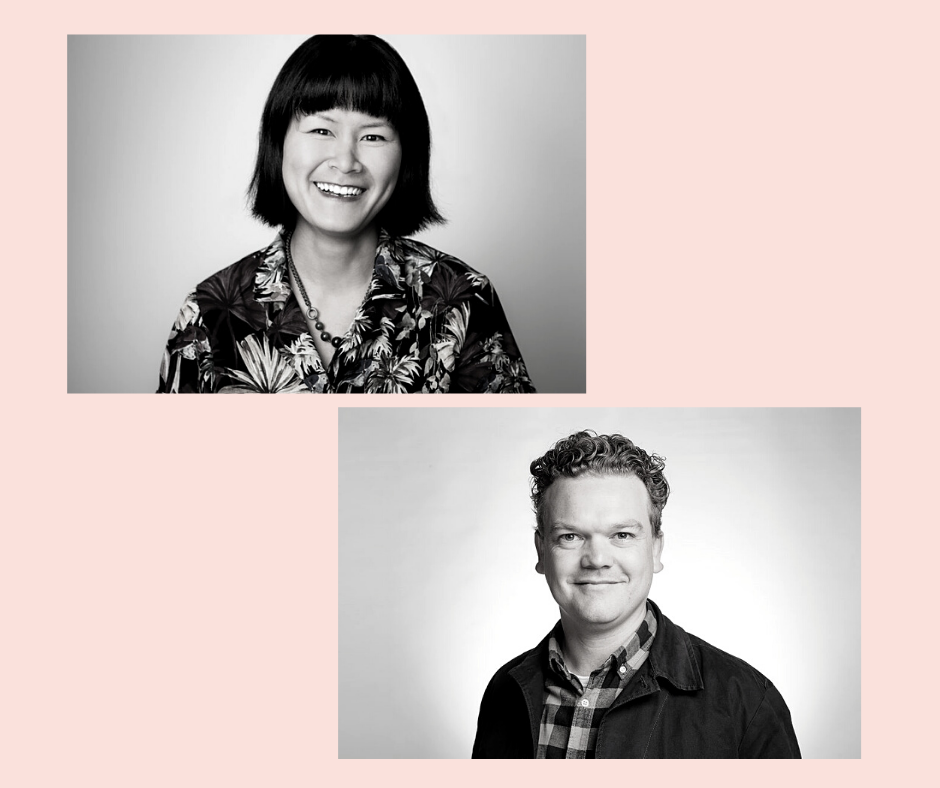 IU expands its leadership capacity in New Zealand and Australia
News | 05 Oct 2020
PRESS RELEASE: Jade Tang-Taylor to lead Innovation Unit New Zealand
Following successful recruitment campaigns, we're proud to announce that the passionate and skilled Jade Tang-Taylor has joined Innovation Unit and will be leading our mission in Aotearoa, New Zealand and that strategic design expert Jethro Sercombe has joined us as Director of Innovation Practice, based in Australia.
About Jade:
Jade has been involved in and led and a wide range of collaborative projects and initiatives that create social change through co-design. Jade was an associate at the Centre for Social Impact, where she supported several co-design sprints around the NGO / Community Governance National Action Plan across Aotearoa, she has co-founded and convened CoJam; a hackathon experience around co-creating a sense of belonging with young people from diverse backgrounds and is a strategic advisor of Auckland University of Technology's The Draft; a student-led agency for social impact.
Jade's recent leadership roles also include Ethnic Diversity Strategy Activator at Foundation North, Deputy Chair of the Ethnic People's Advisory Panel for Auckland Council, and currently holds various advisory roles at a ministerial level. National Advisory Council of the Employment for Women (NACEW), Ministerial Ethnic Communities Advisory Group (MECAG) & Healthy Families Waitakere Strategic Leadership Group. (HFWSLG).
Jade is passionate about how multi-sector, multi-disciplinary, and multicultural communities can collaborate and create collective impact, she has catalysed a number of projects in her local community that prototype ways to enhance the lives of marginalised Aucklanders. She has a vibrant personal and professional background, having recently returned from Stanford D.School exploring 'Designing for Social Systems' Jade is committed to long-term social impact and systems change with a focus on diversity, equity & inclusion.
Jade joins at an exciting time for Innovation Unit's New Zealand partnerships. Current projects include work with Te Kaunihera o Tāmaki Makaurau | Auckland Council on creating an age friendly region, supporting the Te Hiringa Hauora | Health Promotion Agency with their covid psychosocial campaign and support with maternal mental wellbeing as well as Ihi Aotearoa | Sport NZ and their research into play in Aotearoa.
About Jethro:
Jethro is a service and strategic designer with significant experience in leading design-based initiatives that tackle some of Australia's greatest challenges. Earlier in his career, Jethro led flagship projects in the Western Australian youth sector to address youth homelessness.  The combination of social services leadership and formal design training allowed Jethro to develop one of Australia's first in-house social design practices within Anglicare WA. Since then, he has utilised the power of service design across areas such as Homelessness, Financial Resilience, Family Separation and the State Care System. In 2013, Jethro was named one of Business News' 40 under 40 and in 2019 was awarded a Westpac Social Change Fellowship for his work in social innovation.
Jethro is passionate about the potential for innovative social services and adaptive systems to respond to complex social issues and drastically improve the lives and long term outcomes of our most vulnerable people. As a skilled facilitator and an experienced capability builder in transformative co-design processes, Jethro is well-placed to lead Innovation Unit in shaping, maturing and diversifying its practice and impact across Australia and New Zealand and join exciting projects like redesigning out of home care for Parkerville Children and Youth Care.
Kate Frykberg, current Board Director, commented:
"We are so pleased to have Jade joining our team. Her strong background in social impact and co-design combined with her significant personal commitment to serving communities and her can-do attitude makes her a perfect fit for the Innovation Unit NZ."
Manaia King, current Board Director, commented:
"I am excited that Jade will be joining our whānau here in Aotearoa New Zealand and look forward to working with her to design community lead responses that achieve meaningful outcomes for whānau, hapu and iwi."
Jan Owen, current Board Director, commented:
"We are thrilled to welcome experienced and respected design leader, Jethro Sercombe, to the Innovation Unit supporting our work in systems change across Australia."
Susan Mann, current Board Director, commented:
"We enthusiastically welcome Jethro to the Innovation Unit ANZ team. He brings extensive knowledge and experience in leading social sector innovation and shares our passion for creating a world where more people belong and contribute to thriving societies."
Editor's notes:
Innovation Unit is a social enterprise based in New Zealand, Australia and the UK. It works with ambitious partners around the world to apply disciplined approaches to develop new solutions to tough social challenges and create impact at scale.
Through projects and ventures the Innovation Unit team identifies, creates and scales evidence-based solutions, mainly focused on: children's social care, learning & schools, healthy lives, early years and mental health.
Interviews and case studies can be arranged. Please contact: Keren Caple at keren.caple@innovationunit.org or +61 400 140 277.