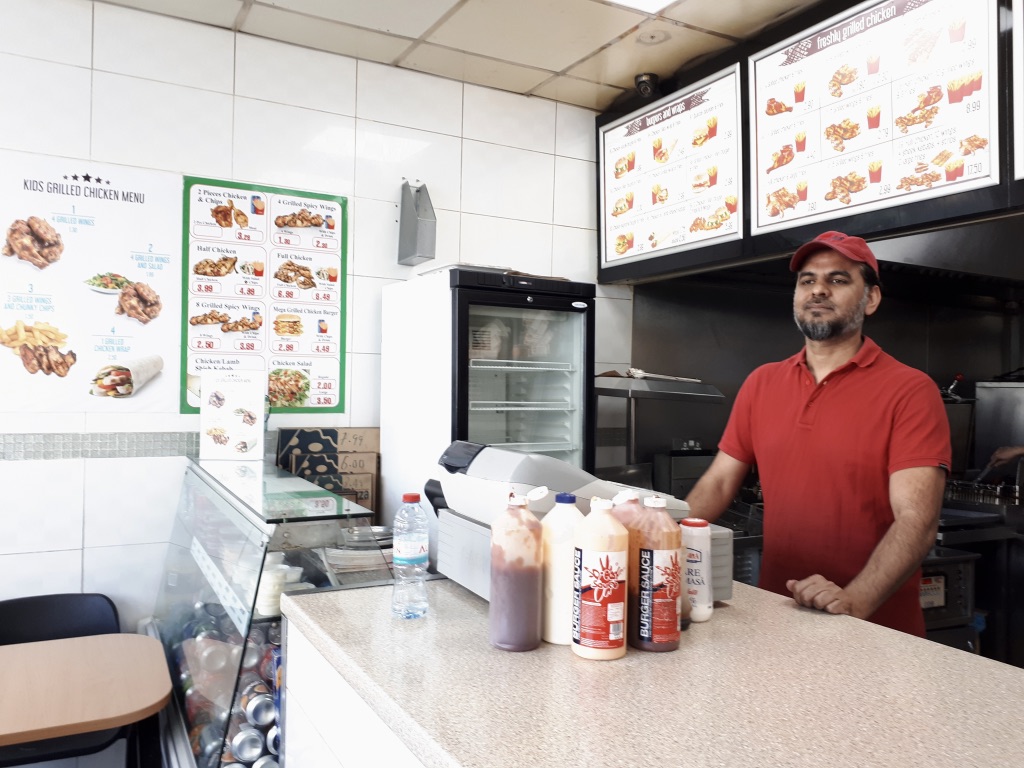 Healthy High Streets in the news
News | Words Sarah Ward | 05 Jul 2018
BBC News coverage of Public Health England's work on mapping fast food hotspots mentions Tasters Fried Chicken's new healthier menu for children, which came about as part of our work on Healthy High Streets.
One in three children in the UK are now overweight or obese by the age of eleven. To help tackle this issue, Innovation Unit in partnership with Guy's and St Thomas' Charity, Healthy London Partnership, Battersea Power Station Foundation, Hyde Housing, and Haringey, Southwark and Lambeth Councils, has been working with businesses across three London-based localities to give children and young people better access to healthier food options.
Last week, BBC News coverage of PHE's work on mapping fast food hotspots recognised smaller businesses, like Healthy High Streets Challenge winner Tasters, for providing healthier alternatives to best sellers so that families and young people are encouraged to make better food choices.
In addition to Haringey-based Tasters, Innovation Unit has been working in Lambeth and Southwark to gather insights and test new solutions which encourage families and young people in the local community to eat healthier.
About Tasters
In January 2018, Tasters Fried Chicken Shop in Tottenham was the winner of the Healthy High Streets Challenge in Haringey. Owner, Shahid Majeed wanted to quietly shift the eating habits of his younger customers by developing and testing a new, healthier grilled chicken menu, as an alternative to the unhealthier fried chicken option. Shahid's winning idea was recently tested over a 4 week period of trading, with great results.
"Being a parent of three young children myself I have always been conscious of the eating habits of young people, therefore I started offering healthy eating options in my shop. With the Healthy High Streets Challenge I can now promote these options more to younger people to help them make healthier choices."Shahid Majeed
Tasters Owner
If you would like to find out more about Healthy High Streets, please contact Vicki Purewal.