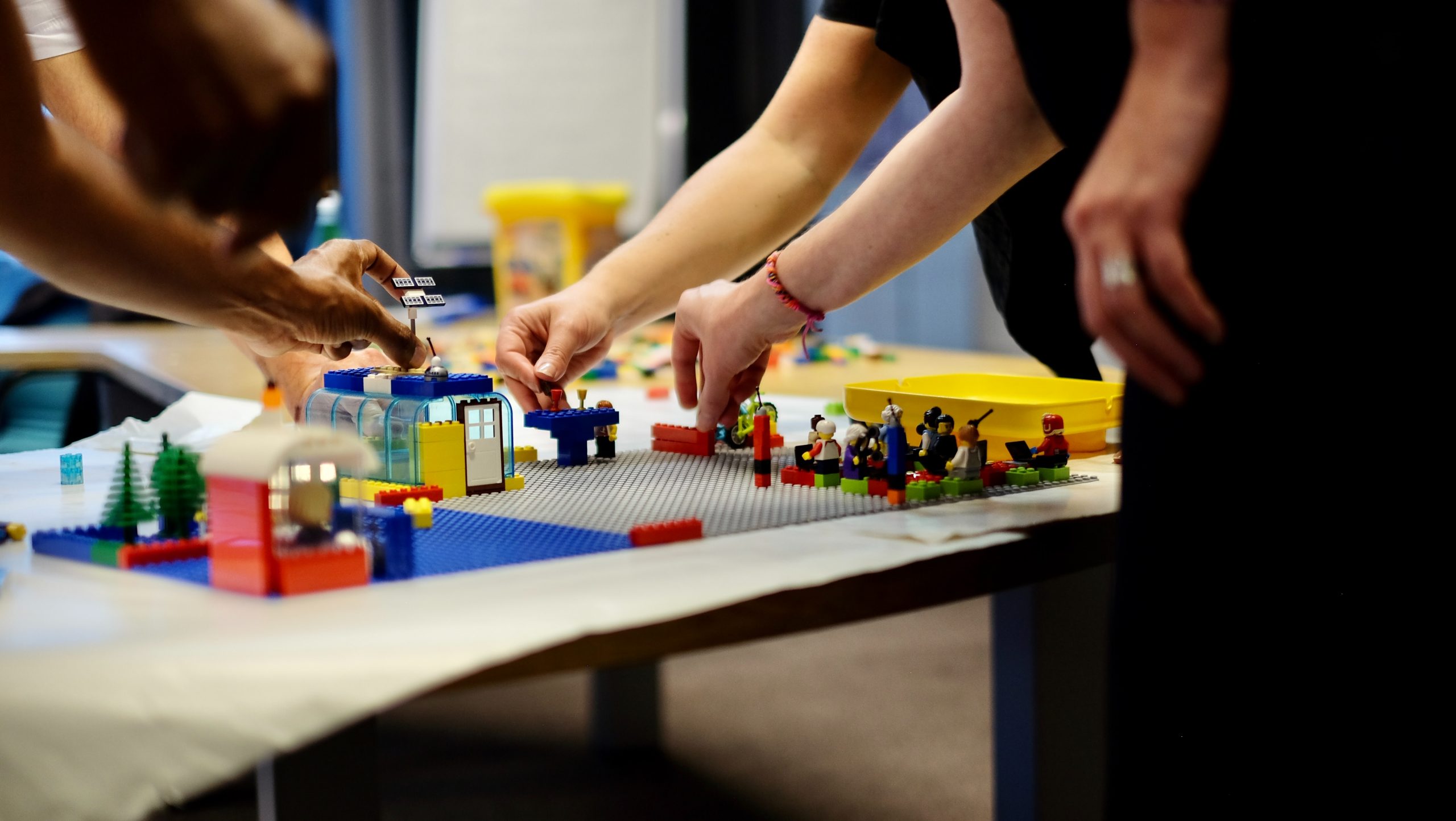 Why place-based transformation requires teams to work at all levels of the system
Blog | Words Sarah Ward | 09 Mar 2021
Part six of our series shows how successful, sustainable change requires action from top to bottom and back up again.
The history of place-based transformation is littered with experiments, operating at different levels: from regional development partnerships to local enterprise partnerships, from neighbourhood renewal to Cities of Culture.
Few of these achieve sustainable impact for the people who live there. Regional efforts often do not take account of the identities, culture and aspirations of local towns and communities – the distinctive features, the unique feel and mood of a place. These projects fall into the trap of stuff being 'done to', rather than 'with' people. Equally, projects working at a neighbourhood level alone often stumble on their ability to access resources and influence decision-makers to realise local priorities (see Lankelly Chase).
Nick's blog explored how successful place-based transformation shares a commitment to a bold vision or a set of outcomes. And that vision needs to live in the hearts and minds of people living and working up, down and across a place if the aspiration is for sustainable transformation.
Place-based transformation requires many people to play many different roles that are aligned to their unique strengths and perspectives. Equally importantly, they must recognise their limitations, and the valuable contributions of others.
For instance, community members can be powerful agents of change, and create supportive environments to build trust, gather insights, and gain buy-in. Funders can create incentives and offer support to realise great ideas. Local government can redesign services and infrastructure to help realise a new vision. Intermediaries can facilitate new connections between organisations and institutions used to working in silos. National government can change regulation, policy and investment to support local transformation. None can achieve change alone.
Global 'bright spots' of place-based transformation highlight that sustainable transformation that improves the lives of all who live there requires engagement, change and action all the way from the hyper-local, through towns, city-regions, and national government too.
A case in point is offered by Medellin, a pioneering Columbian city that has successfully tackled entrenched poverty in the city and which was named the "most innovative city in the world" in 2013. Its work spanned participatory budgeting with communities at the heart of transformation, all the way through to national changes in legislation to change the status of informal "comunas" because of a shortage of land for social housing.
Fourteen years ago in Pittsburgh, the founder of Remake Learning brought together a diverse group of people to talk together informally about educational issues that had surfaced, over coffee and pancakes at a local hotspot. This human experience provided a safe space for a librarian, a roboticist, a technologist, an artist and a teacher to discuss some hard issues. Today Remake Learning is a network of businesses, educators, civic and cultural institutions, foundations and government (to name a few) providing equitable learning opportunities in Pittsburgh for young people to help them navigate rapid technological and social change.
In our own work at Innovation Unit, participatory processes that engage change agents from every bit of the systems we work in are part of our DNA.
Working in partnership with Innovation Unit Australia New Zealand and the Government of Bermuda, we are putting co-design at the heart of our change process to collaboratively transform Bermuda's public school system via a project called Learning First.
Learning First is working to redesign governance, the education system and schools all at once in order to achieve its vision. One of the ways it is doing this is by creating and facilitating Design Teams made up of teachers, school leaders, parents, young people, community members and leaders from the corporate, non-profit and public sectors. Over the course of 2021 these teams will work alongside subject-matter experts to co-design and prototype new solutions to challenges and opportunities identified in six key transformation priority areas with residents across the island. This approach is key for breaking down hierarchies, boundaries and silos, but it also builds the capability of participants to understand problems from new perspectives, to come up with new ideas and make change happen at all levels, together.
This innovative programme emphasises the importance of engaging players from up, down and across the system. Working together in pursuit of a shared, future-focused vision encourages new relationships to form, enables a closer look under the hood at all of the fantastic work already happening, and inspires opportunities to emerge that might not have occurred otherwise.
Here's a story of working up, down and across a place in action. During a recent Design Team meeting, we realised that an existing independent robotics competition that happens on the periphery of the education system could become more integrated into the curriculum. The policy-makers on the team recognised how the competition aligned with their policy goals of a "future focused education system", while the teachers got excited about the opportunities it presented for students to work as a team, problem solve and think critically in an authentic setting. Our role at IU now is to use our knowledge and experience to help everyone rigorously test how this change might work within the context of Bermuda's public school system and deliver on learning outcomes.
The initial energy for change can be catalysed from multiple layers of a system: employers, parents, young people, community activists, well-intentioned neighbours, local government – and it must be shared. Building on that energy to make serious, long term transformation possible requires every one of those people to change what they are doing. At Innovation Unit we help disparate groups to work together, to find shared ownership of the change they create, to celebrate successes, learn from failure and understand their part in bringing about the change they want to see.
After all, we are all part of a place and we must all play a role in shaping and changing it.
This blog is part of our series on place-based transformation. Find the rest of the series, as well as more information about how Innovation Unit can help you realise your vision for transforming a community, town or service, on our page about  place-based transformation.