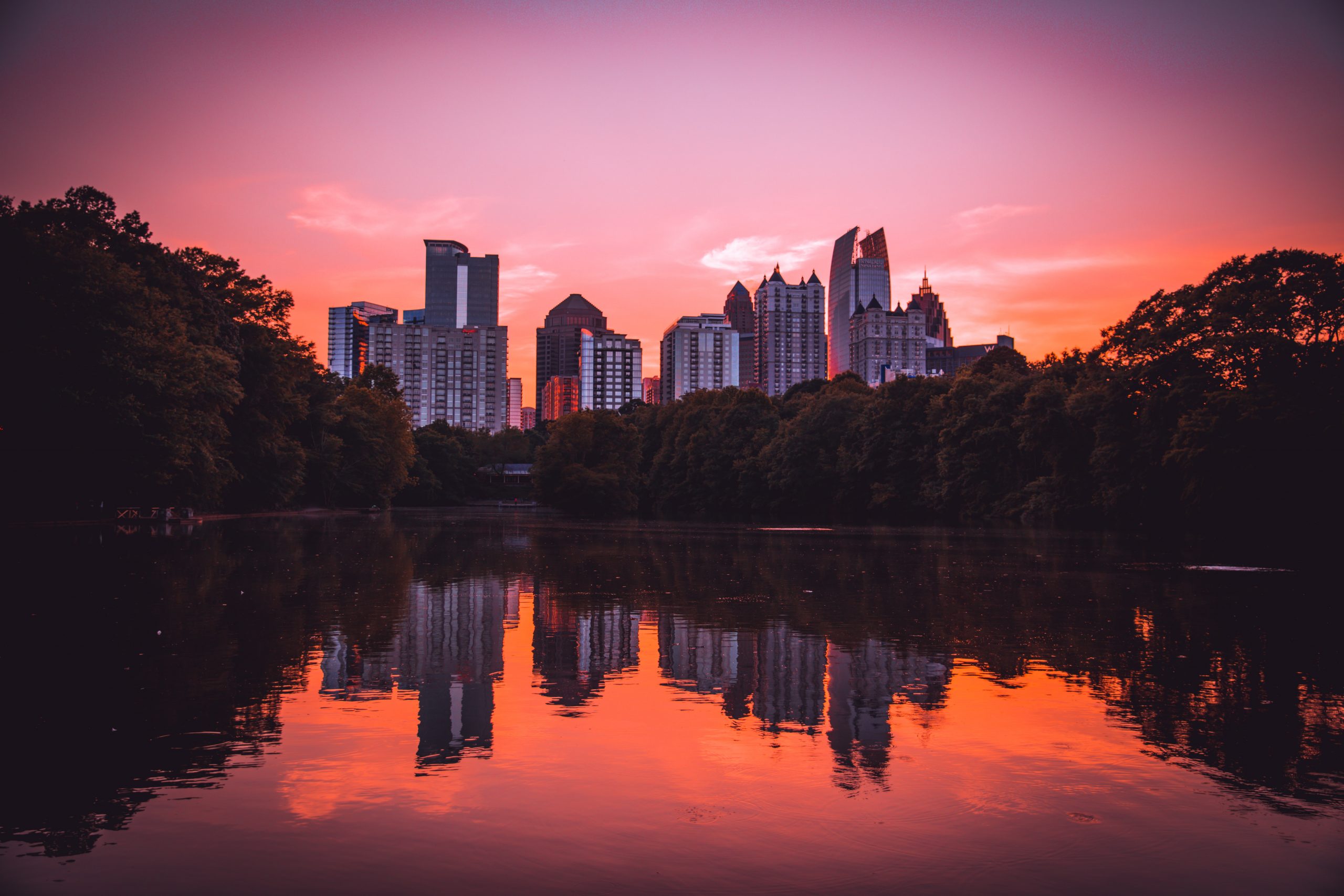 Why a bold, positive vision is essential for any successful transformation of place
Blog | Words Nick Webb | 12 Jan 2021
Part two of our series on Place-Based Transformation is on the need for inspiration and ambition as the starting point of a strategy for change
On one level, to recommend starting with a vision sounds obvious. What transformation strategy doesn't say that? And yet this goes against the grain of so many historic place-based transformation programmes that are all about 'fixing infrastructure' or 'cleaning up a place' or 'tackling unemployment'.
Tim Smit, founder of the Eden project is clear about the importance of "starting with joy" because "if you love something, there are millions of others who will share your passion". Eden has attracted tens of millions of pounds of investment, engaged local communities in bringing the work to life and attracts a million visitors per year. Sergio Fajardo Valderrama, the former mayor of Medellin, has this to say about the pioneering Columbian city that has successfully tackled entrenched poverty and was named the "most innovative city in the world" in 2013:
"[We were] perfectly clear: the most beautiful things that we have in this society – the best that we can have in this society – will go to those places where they have never had the chance to have the best"Sergio Fajardo Valderrama
former Mayor of Medellin
In our own work at Innovation Unit, the same principle holds true. What is the bold, life-affirming vision, for example, for community-based mental health care, one that will mobilise everyone – from people with lived experience to the most experienced psychiatrist?
Lessons from Living Well
Innovation Unit has been working on transformation of place-based mental health support since 2010, when we first started helping partners in Lambeth, south London, in their pioneering work to "turn the system on its head".
Leaders there recognised the existence of long-standing challenges that weren't being addressed by "business as usual": poor service user experience and disjointed care pathways, secondary care services struggling with high caseloads, over capacity in hospital wards and reducing budgets.
To co-design a radically different model of mental health support, Lambeth convened a "Collaborative" of local service users, carers, voluntary sector providers, primary care, social care, commissioners and secondary care. The Collaborative started by crafting a bold, positive vision, one that any of us might want to aspire to, and that any local stakeholder, working in any part of a local place, could feel motivated by:
Every citizen, whatever their abilities or disabilities, can flourish, contribute to society and lead the life they want to lead.
Sitting directly behind this vision were a set of three "big outcomes": that everyone should be able "to recover and stay well, make their own choices and participate on an equal footing in daily life".
You'll notice that the vision and the outcomes don't mention mental health, or the mentally unwell. They signal an intention to shift from "how can we improve services for people with a mental illness", to "how we can achieve good quality of life for all, including but not limited to people needing formal mental health services". As one senior leader put it, the vision and outcomes "took the mental" out of mental health.
Lambeth's vision reframed mental health as something all local citizens experience and strive for. It also replaced a narrow clinical understanding (one that for years had held up a system of thresholds and exclusions) with a broader understanding, one that recognises 'social determinants' of mental health – employment, housing, relationships. For every citizen to flourish, contribute to society and lead the life they want to lead, the right conditions of life had to be in place.
This way of thinking and talking about mental health enabled Lambeth's Collaborative to imagine a new kind of mental health service, ten years ahead of its time. The Living Well Network Hub was open to anyone and was delivered by mental health practitioners in partnership with a network of statutory and voluntary sector organisations helping with housing, welfare, debt, substance misuse, to name a few.
What impact was achieved?
The Hub reduced waiting times for support from within one month to within one week, reduced referrals to secondary care by 25% and supported more than 500 people each month (previously only those eligible for secondary care services would have received help).
In fact, Lambeth's vision and big outcomes have framed a ten year journey of innovation, one that continues today. By 2018, Lambeth had achieved a level of system and service delivery integration at least two years ahead of most other places in England. The latest iteration of their open access service offer – Living Well Centres – has successfully dissolved the boundary between primary and secondary care in a way envisioned by NHS England's new community mental health framework for adults and older adults, which describes the most radical shake up of mental health services in 30 years. The framework echoes Lambeth's early emphasis on social determinants and "community assets" in sustaining good mental health, regardless of complexity of need.
Inspired by Lambeth, Innovation Unit is currently leading the National Lottery Living Well UK programme, which is supporting pioneering places in the UK to build Living Well systems of support for good mental health and wellbeing, and in so doing realise the NHS framework.
The genius of Lambeth's positive vision, crafted by a Collaborative of local people, is in its radical reframing of mental health as owned by the community, not by specialists. Radical innovation in systems, services and places is enabled when ownership of the vision – a bold and positive one – sits with, and energises those for whom the work of transformation matters most.
This blog is part of our series on place-based transformation. Find the rest of the series, as well as more information about how Innovation Unit can help you realise your vision for transforming a community, town or service, on
our page about  place-based transformation
.