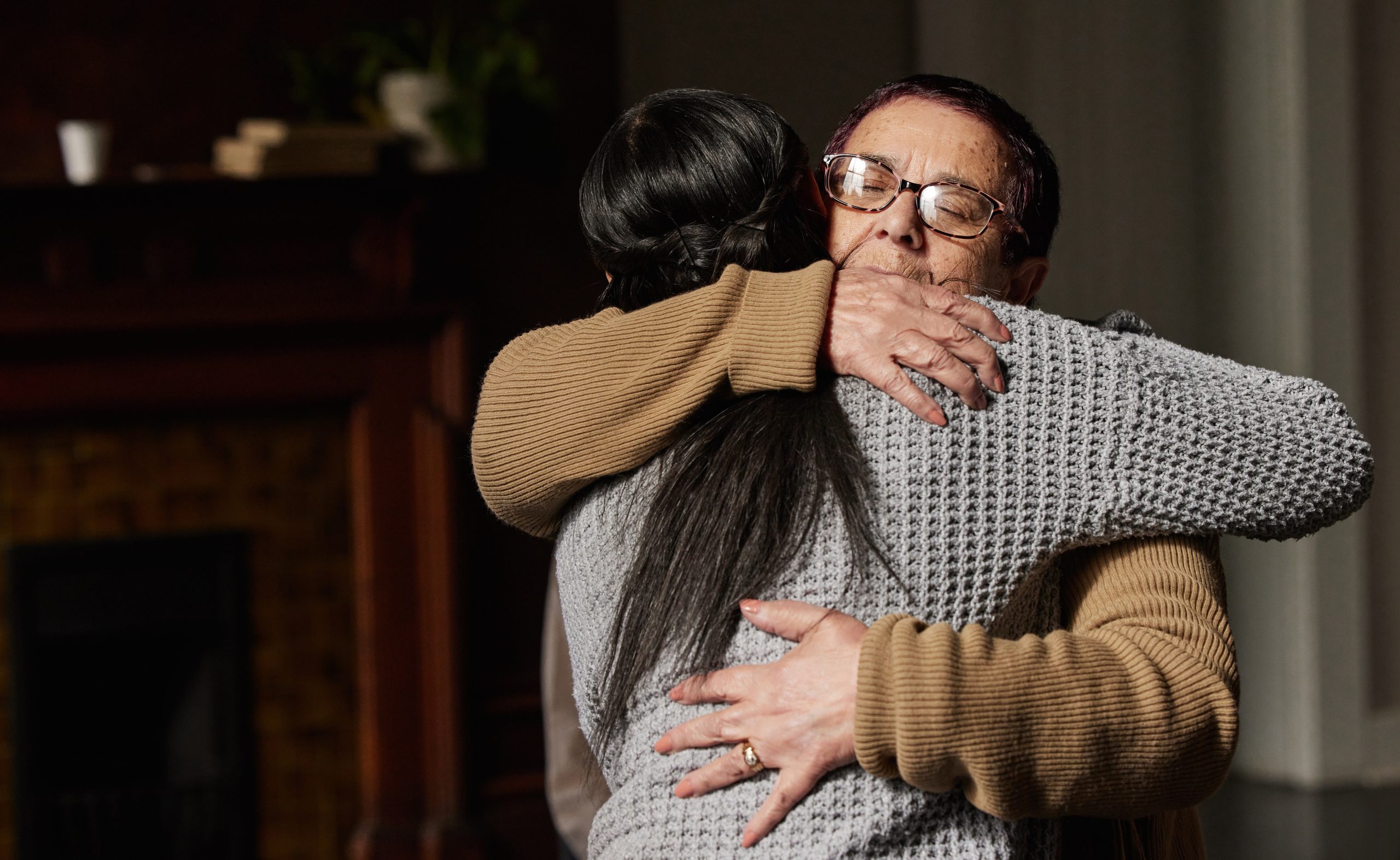 Three key learnings on how to change UK mental health systems for the better
Blog | Words Nick Webb | 09 May 2023
Innovation Unit is delighted to share with you our learning about how to change the UK's mental health systems in order to generate significant impact, based on our experience of supporting pioneering places to adapt and adopt Living Well systems.
In this four-part blog series, we seek to reveal some of the wider patterns and dynamics that exist in our mental health systems, and to share what our sites have taught us about achieving positive change for practitioners and people using services. This is part of wider learning we have been seeking to capture and share throughout our groundbreaking programme.
Living Well UK – supporting systems to evolve
The £3.4million Living Well UK programme (2018-22) created new systems of adult community mental health support in Edinburgh, Luton, Salford, and Tameside & Glossop. Funded by The National Lottery Community Fund and inspired by a model developed in Lambeth, the ambitious programme set out to support places to radically transform how they operate as a whole mental health system, bringing together the voluntary, statutory, health and social care sectors, and centering lived experience. 
Since 2018 the movement has grown, and Innovation Unit is now supporting Joined Up Care Derbyshire, Greater Manchester Integrated Care Partnership and York's Connecting our City Partnership to adapt and adopt Living Well systems.
Celebrating impact and acknowledging choices
At the heart of our learning is the opportunity to acknowledge the brave choices local stakeholders made in evolving their response to mental health distress and to each other. We honour these choices deeply because they have been the root of the energy, vitality and courage required to face into the challenges generated by our current response to mental health, whilst maintaining the vision and hope for something different and better. To express our deeply felt admiration, we have written a set of 'love letters' to a group of people who might best represent the beating heart of our Living Well sites.
Our three big learnings
Learning #1: A new response to mental health is urgent and possible
Our work with Living Well sites provides a fundamental insight into why the case for change in our mental health systems is so strong: for too long, mental health systems all over the UK have been dominated by what we call a 'mechanistic' response to mental health, at the expense of more 'relational' systems.
In a mechanistic system, practitioners work for organisations in their part of the system, they follow standardised clinical services and pathways to apply a specific part of their expertise to treat diagnosed conditions, and they use eligibility criteria and thresholds to try to control need and demand for defined population groups. 
Our Living Well sites have been able to embrace the urgency of moving toward a more relational system, where practitioners: see themselves in relationship to the whole system, they work to a shared system-wide purpose and values; are comfortable exploring and working with apparent tensions and conflicts; and use dialogue, stories and inquiry with peers across traditional siloes to find new and better ways of helping people in need.
Learning #2 – a new response requires a radically different environment of collaboration
If we want to find a better way of responding to the UK's mental health challenges, we need to invest in building a radically different environment of collaboration. This environment, built over time in trusting relationships and forged by a shared vision for the future of their system, was fundamental to the success of our sites in improving services and outcomes for people. 
This was not solely about engaging stakeholders to feed back on developments and build ownership. Instead, we jointly recognised that in order to transition to a different system, a diverse range of practitioners, people and communities need to be engaged in a process of ongoing collaborative system leadership.
Living Well has demonstrated the potential of bringing people together, in order to begin to see themselves as a mental health system, and to foster collaborative relationships at every level.
"I look back and I don't even think we had a mental health system where people could rely on each other and work together. We had lots of component parts. People knew where their job ended."Leader in a Living Well Site
Learning #3: A new response can evolve an enlarged understanding and response to mental health
Our final learning reflects the urgency and possibility of a shift in perspective on mental health that began to emerge within our Living Well sites.
Central to this shift is the need to acknowledge the failure in maintaining the narrow and limiting perspective of mental health that is produced and reinforced by mechanistic dominance in our systems. The mechanistic response reflects and embodies the stigmatisation of mental ill health, the prevalence of the medical view of the causes and treatments for mental health, the separation of mind and body, and the failure to engage with the evidence of the impact of our social, cultural and structural contexts on our mental health.  
Living Well points to a future that shifts us away from the idea of mental health systems as arrangements of teams, services and pathways that deliver treatments for limited conditions, and towards mental health systems as networks of relationships within a place that nurture people and communities to collectively understand and hold mental distress.
Our hope is that the three big learnings from Living Well help demonstrate that an alternative future for our mental health systems in the UK is very urgent, very difficult, but quite possible.
Living Well UK is hosted and supported by Innovation Unit. If you are interested in taking this learning forward with us, and to understand more about the kinds of support we can offer, please contact Nick Webb.
Join the conversation on Twitter with #LivingWell and tag @Innovation_Unit