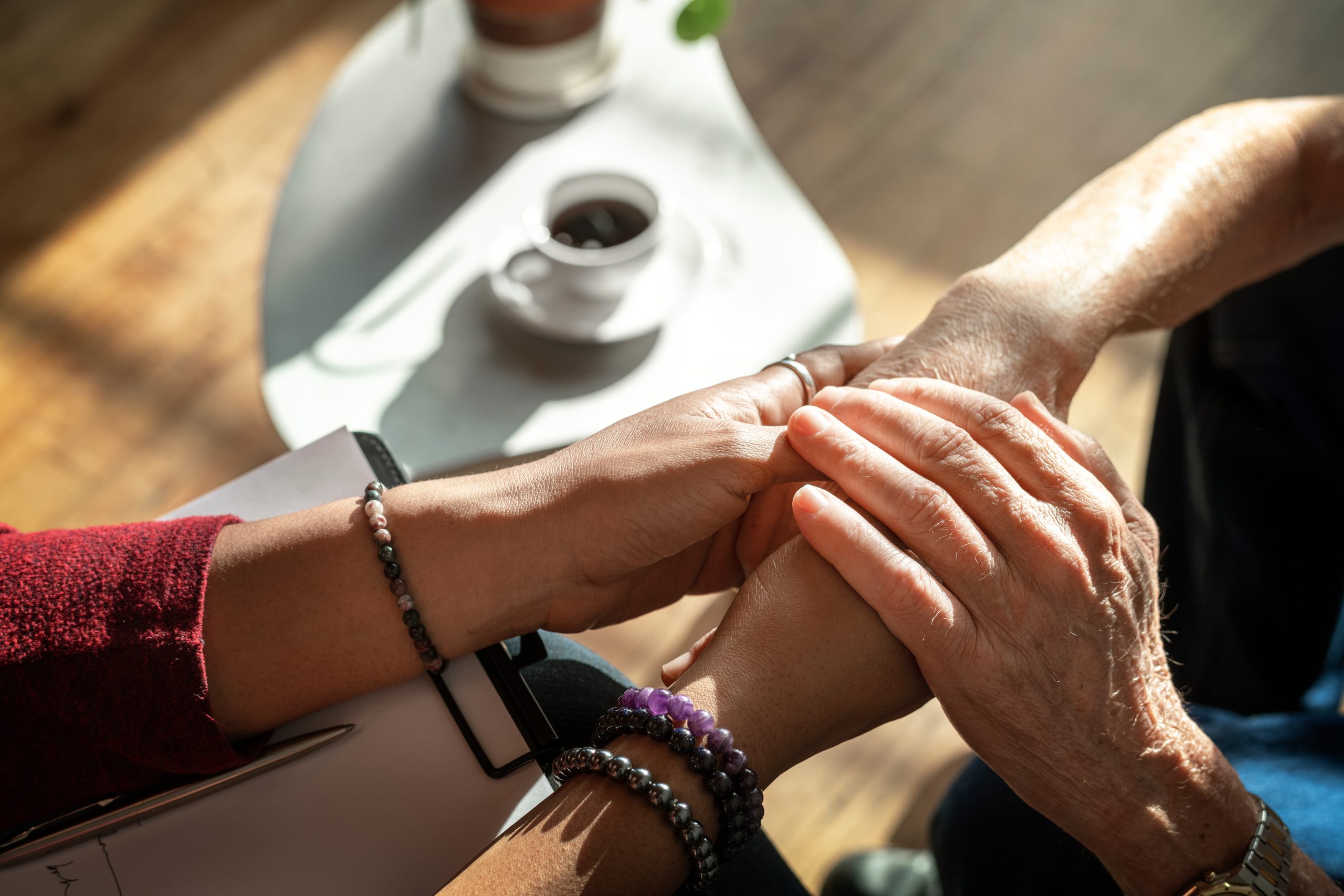 Changing UK mental health systems for the better: Learning #2
Blog | Words Nick Webb | 02 Jun 2023
Learning #2 – a new response requires a radically different environment of collaboration
Innovation Unit is delighted to share our learning about how to change the UK's mental health systems for the better, based on our experience of supporting four sites throughout the groundbreaking Living Well UK programme.
In this blog, the third in a four part series, we unpack the second of our three key learnings: that a new response to mental health requires a radically different environment of collaboration.
Why collaborate?
As we know, collaboration between different practitioners is key to innovation and change. Most learning reports, including those discussing the 'transformation' of adult community mental health, make the case for working together across sectors and professional disciplines. The idea is that problem solving and developing new solutions are easier if we bring together diverse perspectives, experiences and wisdom. More heads are better than one.
We tend to think that collaboration is about asking practitioners to join in work to develop new service models, or about building ownership, governance or a shared vision.
But in our experience, traditional approaches to collaboration fail to unlock practitioners' latent energy and talent for imagination, creativity and action. This is because:
They do not enable all stakeholders to exercise their full authentic leadership, rooted in their personal call to lead in mental health (this includes falling back on lazy rhetoric about needing to 'reconcile' competing aims and priorities, rather than working with conflict honestly and productively. Listen to our recent podcast where we explore

here

about managing tensions when transforming mental health systems

.)

They do not create

and maintain

an environment in which practitioners can come together to continue to evolve a new system and a new response to mental health, as the purpose and nature of the existing system remains unchallenged.
So, our second key learning from the Living Well UK programme is that if we want to find a better way of responding to the UK's mental health challenges, we need to invest in building a radically different environment of collaboration. This environment, built over time in trusting relationships and forged by a shared vision for the future of their system, has been fundamental to the success of our sites in improving services and outcomes for people. 
A radically different environment
We worked with our sites to invest in building the right environment for collaborative system leadership, initially through the establishment of Living Well Collaboratives, Design Teams and Prototyping Teams, and later via Living Well Governance groups. 
"… middle ground was achieved by finding neutral spaces to go and talk amongst Collaboratives of people who have a vested interest in coming together and dealing with this problem as a shared problem. And at that point we leave our lanyards at the door.  There is no power dynamic. We are just talking about mental health in its rawest form."J
Peer Worker & Poet, Salford
This was the first and most significant choice that our sites made to move towards a relational system. By coming together to collaboratively lead their system, they acknowledged themselves as a system – holding a shared responsibility for each other and the outcomes they create for everyone.
Purpose, power and practice
This new environment supported our practitioners to work together on the task of transitioning from a dominant mechanistic system to a relational one. In this work, what became apparent was the importance of collectively bringing attention to, and holding in creative tension, three powerful forces: 
Purpose
What we

value

and therefore where we focus our collective intentions as a system. 
Power
Who can

influence

both what we value and how we work to realise that value?
Practice
The capacity within systems to

deliver

and shape the value we wish to create. 
Together, we witnessed how these forces shaped behaviours, decisions and actions at every level of their systems; from designing and giving support and care, to making strategic decisions. We learnt how, without bringing attention to these forces, the task of transforming mental health systems – particularly in their capacity to respond and organise in more relational ways – was deeply challenging, if not impossible. By fostering a culture and environment of collaborative system leadership, our sites were able to realise the untapped possibilities offered by more relational responses:
Purpose 
Developing a compelling system wide

vision

for a renewed and enlarged purpose for mental health based on a fierce belief in people and their capacity to lead bigger, better lives, despite diagnosis, complexity or perceived risk
Power 
Fostering

collaboration

and broadening the diversity and authority of those who are engaged in shaping mental health services and support, including family, friends, communities and local places, alongside practitioners
Practice 
Developing the

values, culture and ways of working

that encourage co-production of support with and for people experiencing mental health challenges, in particular by harnessing and nurturing the role of our communities, teams, organisations and cross-organisational relationships to collectively create impact for everyone.
Our Living Well sites, and other pioneering places like Lambeth and Trieste, have shown that a radically collaborative response to mental health is both possible and impactful. To delve further into what this takes, download the Living Well Handbook.
__________________________________________________________________________________
From 2018-2022, Living Well UK supported ambitious places to radically transform how they operate as a whole mental health system, bringing together the voluntary, statutory, health and social care sectors, and centring lived experience – thanks to £3.4million of funding from The National Lottery Community Fund.
The programme is hosted and supported by Innovation Unit. If you would like to find out more about Living Well systems, and the kinds of support we can offer, please contact Nick Webb.
Join the conversation on Twitter with #LivingWell and tag @Innovation_Unit