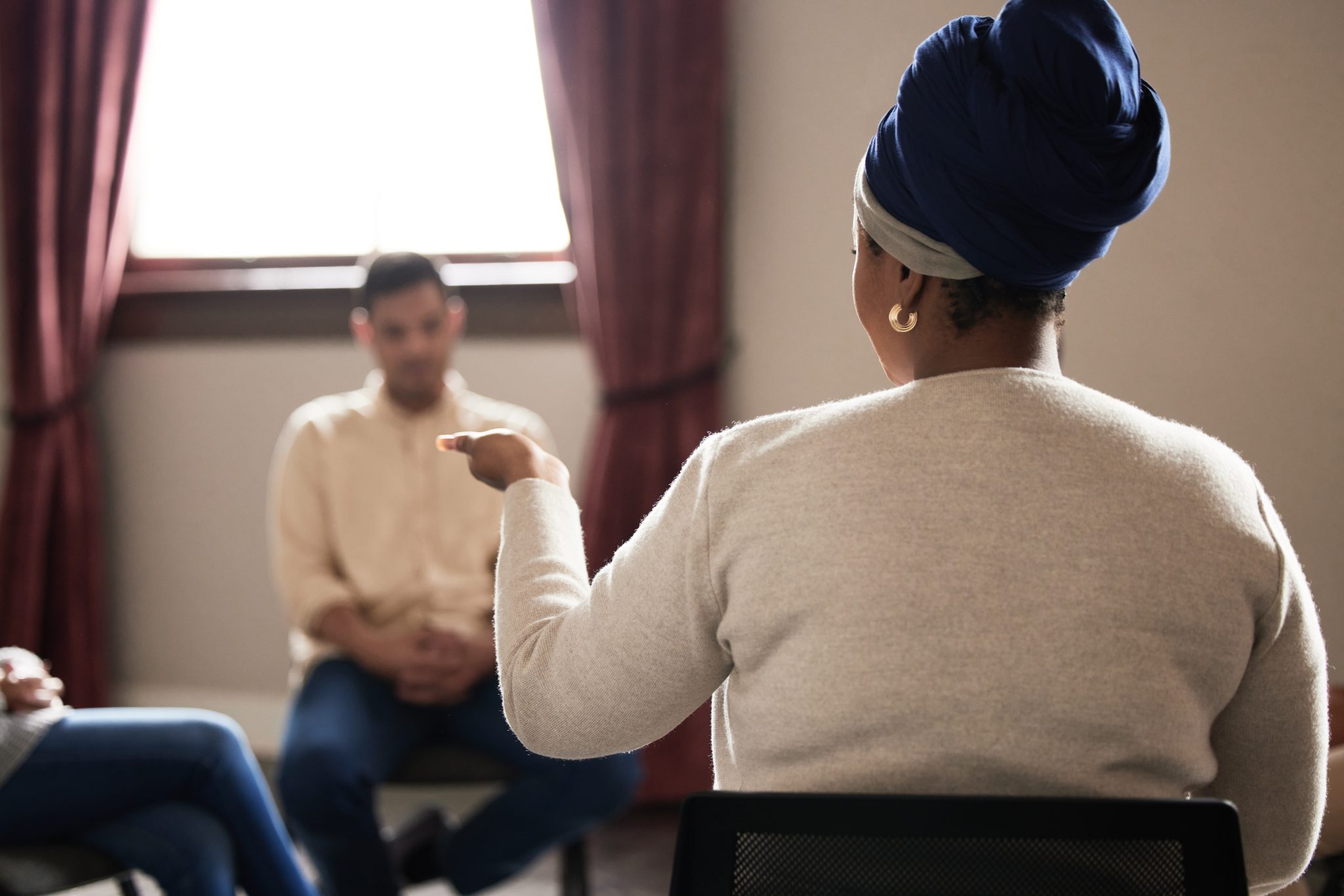 Changing UK mental health systems for the better: Learning #1
Blog | Words Nick Webb | 18 May 2023
Learning #1 – a new response to mental health is urgent and possible
Innovation Unit is delighted to share our learning about how to change the UK's mental health systems for the better, based on our experience of supporting four sites throughout the groundbreaking Living Well UK programme.
In this second blog of four, we unpack the first of our three key learnings: that a new response to mental health is urgent and possible. 
Urgency
Most people agree that today's response to mental health is not working.  As set out in our case for change, we all recognise the need for preventionist, early interventionist systems which are compassionate, fair, and well resourced, but we seem almost completely unable to bring this kind of system into being. 
The great Professor Marshall Ganz, a senior lecturer on leadership and organising at the Kennedy School of Government, refers to two kinds of urgency. There is the urgency associated with deadlines and limited horizons ("we've only got three years of funding to transform adult community mental health in England"). Then there is the urgency that comes with the feeling that the current situation is simply intolerable:
"We can't allow so many people to continue to suffer with poor mental health".
Too often practitioners in systems are weighed down by the first, and as a result lose sight of opportunities to fully respond to the second.
Recognising the dominance of mechanistic systems
Our work with Living Well sites provides a fundamental insight into why our mental health systems are so stuck. The reason is that for too long, mental health systems all over the UK have been dominated by what we call a 'mechanistic' response to mental health, at the expense of more 'relational' systems.
In a mechanistic system, practitioners work for organisations in their part of the system, they follow standardised clinical services and pathways to apply a specific part of their expertise to treat diagnosed conditions. The aim of this approach is to function like a well oiled machine, achieving quality and efficiency through highly managed standardisation and replication. 
Our Living Well sites recognised that the dominance of this mechanistic response was limiting their capacity to evolve. Through this powerful insight and acknowledgment, they were able to embrace the urgency of moving from the dominance of this mechanistic approach towards more 'relational' responses. 
These practitioners see themselves in a relationship to the wider system with a shared purpose. They are comfortable working with apparent tensions and conflicts, using stories and dialogue with peers across the system to find new and better ways of helping people in need. They seek to embrace the full complexity of people's lives, including how their personal, social and economic circumstances impact on their mental health. Fundamentally, they have a fierce belief in people and want to help them achieve bigger, better lives.
"To me, mental health system change means facilitating the right context for people to feel able to respond to what somebody brings … creating the right context for that to happen."

Lead Commissioner in a Living Well site
Download our learning journal to see the characteristics of mechanistic and relational systems set out in a table.
Moving to a new response to mental health in practice
The work of our sites over four years shows us that this is not a binary choice between a mechanistic or relational response. By contrast, our Living Well sites revealed how the task is to value both responses. 
For example, to have the best chance of significantly improving outcomes for people, we need to both value solutions that already have an evidence base, unpacking what it is that makes these work for come people, and co-produce new and improved responses that draw on diverse wisdom. When delivering mental health support, we can be accountable to and work in partnership with the whole system; we can connect to wider resources and use them to better meet people's needs and therefore better fulfil our shared mission.  
Our podcast series, the Living Well Dialogues, exemplified the importance of holding this tension between the mechanistic and the relational in ways that enable new and more balanced responses to emerge. Listen to the podcast series here. 
Our Living Well sites, and other pioneering places like Lambeth and Trieste, have shown that the choice to move away from the dominance of the mechanistic response and towards a more relational system and response to mental health is both possible and impactful. To delve further into what a relational response to mental health takes, download the Living Well Handbook.
__________________________________________________________________________________
From 2018-2022, Living Well UK supported ambitious places to radically transform how they operate as a whole mental health system, bringing together the voluntary, statutory, health and social care sectors, and centering lived experience – thanks to £3.4million of funding from The National Lottery Community Fund.
The programme is hosted and supported by Innovation Unit. If you would like to find out more about Living Well systems, and the kinds of support we can offer, please contact Nick Webb.
Join the conversation on Twitter with #LivingWell and tag @Innovation_Unit