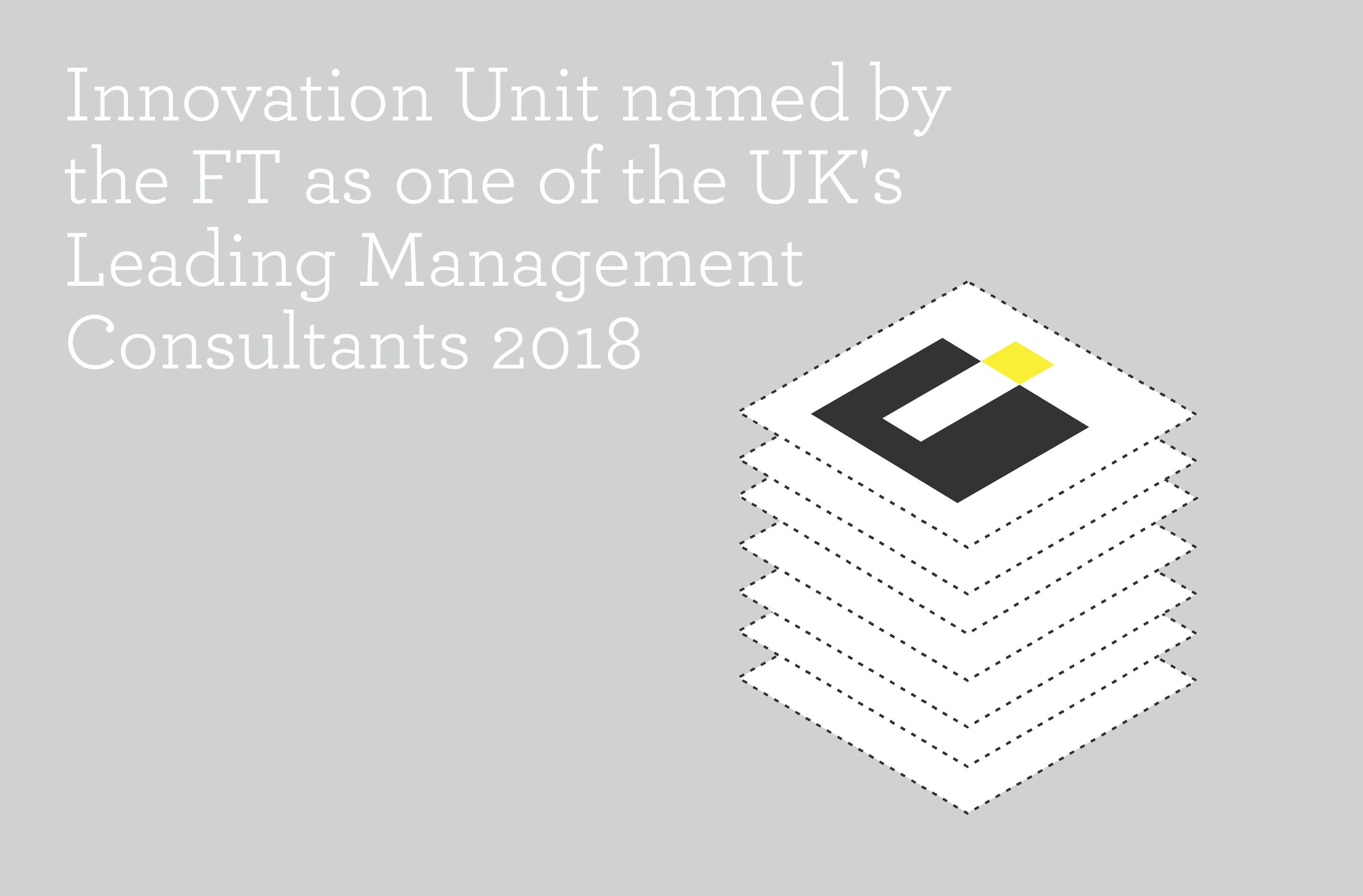 We're one of the UK's Leading Management Consultants 2018
News | Words Sarah Ward | 22 Jan 2018
We are delighted to have been named in the Financial Times Leading Management Consultants 2018 list in the 'Innovation, growth and new business models' category.
The Leading Management Consultants list, compiled by the Financial Times, picks out the best consultancies from a pool of over 8000 within the UK based on recommendations by more than 1,000 clients and peers. The ranking is made up of consultancies with a significant number of recommendations, indicating a vote of confidence from the market.
Innovation Unit is the only not-for-profit organisation listed among 22 most recommended consultancies in the Innovation, growth and new business models category, receiving a four-star rating. We think we may also be the smallest organisation on the list!
What a fantastic surprise to kick off an exciting year ahead!
If you're interested in finding out more about our consultancy offer, please get in touch with Heather Rolinson, Director of Innovation Consultancy.