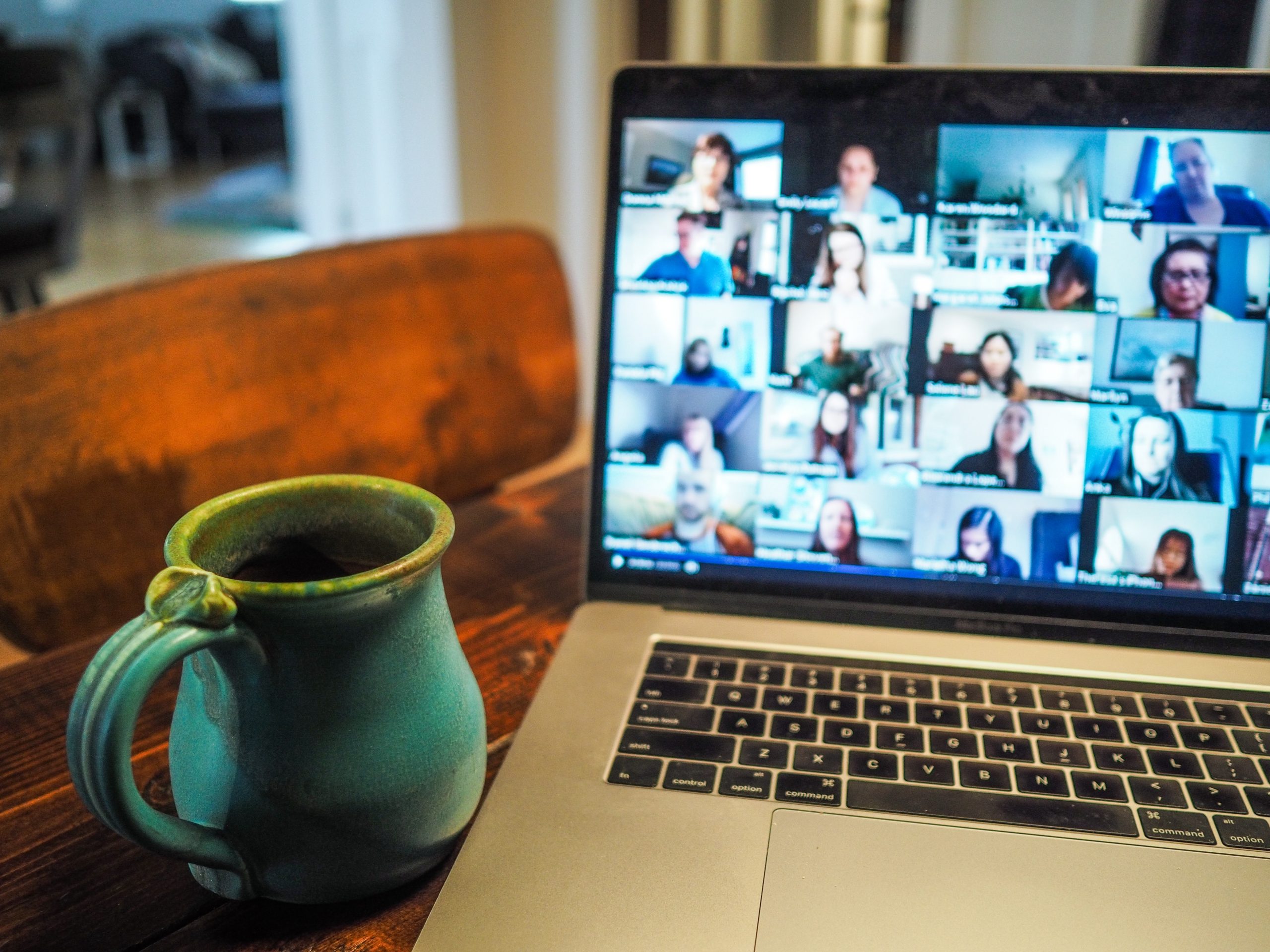 Working in a crisis: what Greater Manchester learnt about how we work
Blog | Words Daisy Carter | 28 Jan 2021
We are in our third National lockdown, and have been told once again to work from home, where we can. There is so much that we have learnt in this crisis about how we work, communicate and collaborate, and so much that has already been transformed.
Through a series of workshops with more than 100 practitioners and system leaders from across Greater Manchester (GM), we listened, learned and collectively imagined the future of public services, grounded in the experiences of people at the frontline of the emergency response.
As part of a series exploring what our learnings mean for the future of complex public service environments, this blog will focus on 'Workforce and Culture'- what it's been like to work in GM during this time.
What has happened and what has been learned?
Flexible and home working
I heard stories from our colleagues in Greater Manchester that resonated with me. Our shared spaces have become virtual. A chat over tea and a biscuit in the office feels for many of us like a distant and imagined past. We have learnt and are still learning to communicate from our kitchens and living rooms, through internet hiccups and guest appearances from dogs and children.
As work spilled into our homes, there was very little of our 'private selves' that we could leave behind. Colleagues we spoke with in GM found themselves bringing their whole selves to work, often for the very first time. Home working shifted relationships; people became more than their roles and got to know each other better.
Flexible and home working, enabled by whichever video platforming software you loathe the least, did increase capacity and productivity for the majority. In our workshops, practitioners described how meetings and check-ins had become more purposeful. People reflected on a shift away from presenteeism, and the very real potential to reduce absence and improve recruitment and retention across public services.
A new community workforce
As many of us will have witnessed in our own streets and neighbourhoods, our practitioners described a swell in public compassion and the emergence of a new community workforce. Residents and volunteers stepped forward, independent of government, to care for and support their neighbourhoods. Authentic, purposeful and non-hierarchical relationships were formed between residents, businesses and the voluntary sector. Collaboration took place in community spaces and on digital platforms.
Residents of the town of Failsworth in Oldham self organised to support 130 people with personalised food parcels and well-being check ins, after a local resident put out a callout on Twitter and Facebook. By knocking on doors or making phone calls to find out what people needed and what their dietary preferences were, the Failworths team were able to quickly find the people in need of support and provide them with help that really worked for them.
Digital platforms like Facebook and WhatsApp became essential infrastructure in matching the supply and demand of community support. Collaboration with local organisations allowed the residents of Failsworth to find vulnerable people quickly and support more of their community. Reaching out to a vicar at a local Church gave them the space they needed to store and sort larger quantities of food. And, working with local charities they were able to generate a more comprehensive list of vulnerable people in their area.
Greater Manchester, a pattern for a new community workforce was drawn. This was characterised by blended and flexible teams that included residents and volunteers, working as equals alongside professionals in the service of communities. In Rochdale for example, emergency response hubs were run collaboratively by public sector staff and voluntary groups. They took a "flexible, highly relational approach" to working with each other, and were supported by a shared data centre that informed activity at the hubs.
People, family and place-based roles
In the early days of the crisis, lots of roles in Greater Manchester were reimagined and reconfigured around one urgent need- to help people and organisations survive. Some people were redeployed to the frontline. Locally, partnerships took on a more practical focus – with people doing real stuff together around a common purpose and seeing results. Covid-19 was a shared plight which connected humans across professional and organisational boundaries, with new and valuable relationships grown and nourished across a place.
The lines that marked the limits of roles and organisations were pulled apart, and new, people, family and place-centred roles emerged. As a colleague from children's services in Salford described: "there was a cultural shift from 'this is my role' to 'this family needs help'". With this single, clear and urgent focus, long-standing barriers to inter-agency and cross-sector partnership and collaboration were overcome or ignored. A collective sense of urgency and uncertainty brought people together in flatter, tighter multi-agency teams. Individuals stepped outside their job descriptions to get things done, and felt empowered, trusted and confident to act.
In Stockport, the Team Around the School (TAS) is a partnership between schools, Stockport Family and other local agencies, working together with children and families to offer early help and support. Through TAS the Children's Social Care front door is situated in the school, and in the early days of the Covid crisis the Multi-Agency Safeguarding Hub (MASH) effectively moved there too.
Police, adult and children's social workers, housing and health came together to do whatever it took to protect the most vulnerable children and families in the school community. Triage happened daily (previously these were weekly meetings) and whole family issues came into scope. This included jobs and adult mental health – anything that might affect the community's children. New opportunities have been created in Stockport by this intense period of collaboration.
We heard of many teams across the City Region who had become more flexible, and freer to innovate on behalf of their communities. As a colleague in Rochdale put it: "forget high fidelity and procedure – what do people need? What will be good enough?"
In our workshops, many people expressed a real reluctance to return to the formality and scrutiny that was in place before the virus struck. It was a culture that had so often inhibited this kind of joint working.
As one practitioner described: "It should have all happened a long time ago. People have been ready for a long time, but the pandemic liberated them to lead. We had good foundations in GM in relationships and partnerships. But this was liberation."
A future vision for workforce and culture in public services
What will it take to replace bureaucracy with trust, holding on to a culture of empowerment and liberation for staff? How can we ensure organisational and professional lines are not redrawn, so that we continue to meet the holistic needs of people, families and places? How might we empower communities to support each other in the long term, beyond the psychology of crisis? And, in what ways will digital transformations enable focused work and collaboration between residents, volunteers and agencies?
Our learning in Greater Manchester made clear that help and support needs to be designed and delivered in partnership with residents and local volunteers, with the community and professional workforce working side-by-side in multi-agency and integrated staff teams.
People wanted more autonomy granted to blended frontline teams, to make good decisions for the people and communities they know. Hours, roles and workplaces should be flexible, minimising the need to 'hand off' people and their problems around the team, and enabling people to work from home using digital platforms.
Regular, high quality collaborative learning across organisational boundaries and involving residents should take place to help grow powerful learning communities where ideas, resources and practice are shared.
It is through a shared focus on community and place that this workforce might come together, united by the collective care for the neighbourhood – its people and its strengths.
You can read the full report here and you can follow Innovation Unit on Twitter @innovation_unit
To talk to Innovation Unit, contact daisy.carter@innovationunit.org.