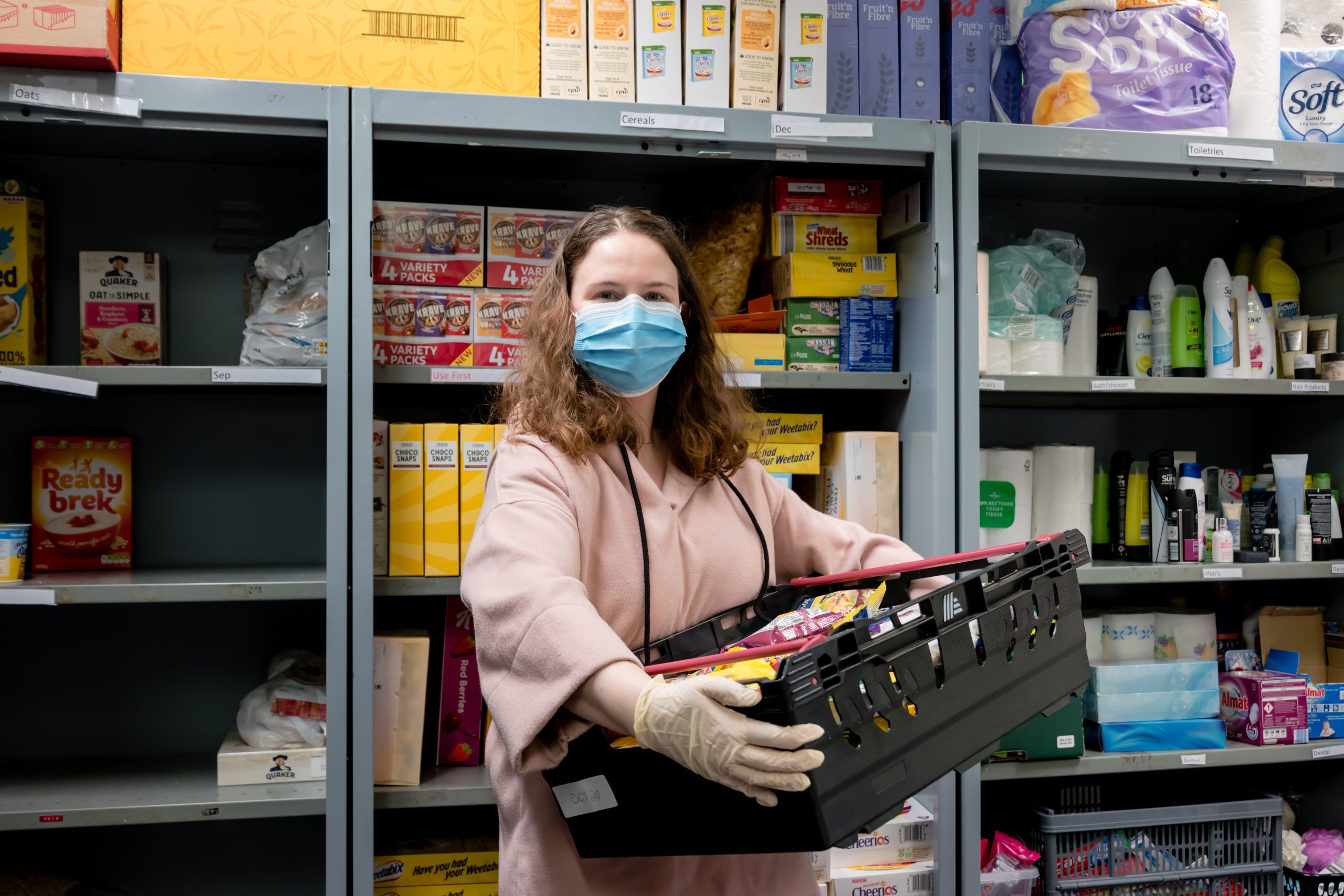 From programmes to people
Blog | 27 Jan 2021
"This is what we have. Who needs it most?" From programmes to people in Greater Manchester's Covid response.
We seem all to have entered 2021 with a sense of both hope and fatigue. As the virus spreads more quickly, our systems and citizens are being pushed into overdrive or exhaustion; we feel in many ways that we have been propelled back to March of last year.
Except this time we have begun the rollout of a national Covid-19 vaccination programme. What's more, we have done this before.
With the implementation of the first national lockdown on 23 March 2020, communities across the UK were part of an innovative, people-driven emergency response that was iterative, generative and responsive to local wisdom.
The retreat of formal systems and bureaucracy enabled risk-confident and distributed leadership to take place on the frontline. Citizens, voluntary and community organisations, businesses and public services connected local capacity to meet and support people where they are, at the point of need, according to their need.
Radical and disruptive innovation was taking place everyday on the frontline. Systems were being turned inside out, upside down and reassembled; moving and flexing to rapidly changing local needs and priorities. In May 2020, the Greater Manchester Combined Authority partnered with Innovation Unit to listen, learn and capture the shifts and changes taking place in real-time from across the city region.
Our shared learning was far-reaching and expansive, connecting the many moving parts of a complex public service environment. This blog will zoom in on what took place on-the-ground between citizens, communities, volunteers and practitioners, the 'Practice and Citizen Experience'. That is, the stuff that happens on the frontline.
I am a lover of stories, and was captivated and inspired by what I heard from our 100 and more practitioners across several workshops, as they took time to reflect on some of the magic that had happened on-the-ground and at the centre of this long and strange storm.
I was struck by stories of support driven by people, not programmes. Help was made available to people who said they needed help. A release from ordinary rules and frameworks enabled self-organising local response teams to make early and specialist help available at the point of need, with minimal recourse to formal assessment.
By listening and learning with local citizens and communities, people and organisations reorientated and disassembled services and programmes to meet what was genuinely needed.
Much loved spaces in the community, such as schools and churches, became organising and distribution sites for a coordinated, local response that met people in their neighbourhoods. An exciting shift was taking place, where public services were invited in to support an emergency response led by residents, voluntary and community groups, and not the other way around.
The development of six community hubs in four localities in Trafford was led by the VCSE sector. They provided food banks and benefit help, and had lists of people that were shielding and needed additional support. The statutory sector offered volunteers training in safeguarding and identification, and over time began to drip in statutory help in instances of family and relationship breakdown. These community hubs have connected to and signposted wider commissioned services. But fundamentally, the council stepped back and enabled the VCSE sector to shape the local offer for their own communities.
Many practitioners in our workshops spoke about an increase to anytime, anywhere digital access, which opened up greater participation and reach.
In Tameside, multi-agency partners worked together to radically shift practice and delivery around their parenting offer, and move to a largely virtual service. Young parents in Tameside were able to access daily WhatsApp support and weekly activity packs. Crèche workers supported families attending parenting groups by providing activity packs for the children and videos on how to use them. Parenting resources were shared via Facebook Live, and parenting courses were completed using Skype and phone calls. Improving confidence in virtual platforms enabled parents and staff to access programmes and support from their own homes, in their own time, resulting in big increases in participation and attendance.
We heard that the emergency response gave new life to support that was co-produced in real-time, starting with the strengths and potential of people, families and communities.
The GM Homes Partnership is a pioneering collaboration between the housing sector, social sector and social investors delivering a programme to tackle rough sleeping across Greater Manchester.
During Covid, delivery partners were able to provide a more deeply person-centred approach. They had more time to chat and connect over the phone, making space for people to open up about their lives, strengths, hobbies, and interests. They had access to a new 'personalisation fund', which meant providing more than basic and generic essentials, to make their space feel like a home. People could build on the things they enjoy and are good at, with home gym equipment, art supplies, radios and televisions. Together they created a plan of action for the future that started with what motivates each individual and what they love doing.
Stories turn into knowledge, and knowledge is what we build our worldview from: that becomes what we do, how we interact with one another, how we organise our systems and services. What will it take to make these stories the building blocks of a new system, not exceptions to it?
A focus must be on people and place-centred provision, not services or sectors. This requires a narrative flip of public services from "This is what we have, who needs it most?" to "How can we help?"
Distributed and digital access to help has the potential to increase reach, involving more residents in both receiving and giving help in their community. Help needs to meet people where they are, in the places they ordinarily live, work, buy, share and socialise.
Liberating and connecting local capacity should be the first line of support. Communities can be empowered by connecting individuals and families to voluntary and community support. It is clearer now than ever that every resident, family and community has strengths, knowledge and talents that can be built upon. It should be the job of public services to follow up behind that front line – bringing in specific expertise and resources where they are needed.
It was on the frontline, in the day-to-day, and in the spirit of "whatever it takes" that I believe the most bold and radical transformations took place. A new and future system should empower local communities- who are the holders of local stories and local knowledge – to lead the way in practice and innovation.
You can read the full report here and you can follow Innovation Unit on Twitter @innovation_unit
To talk to Innovation Unit, contact daisy.carter@innovationunit.org.