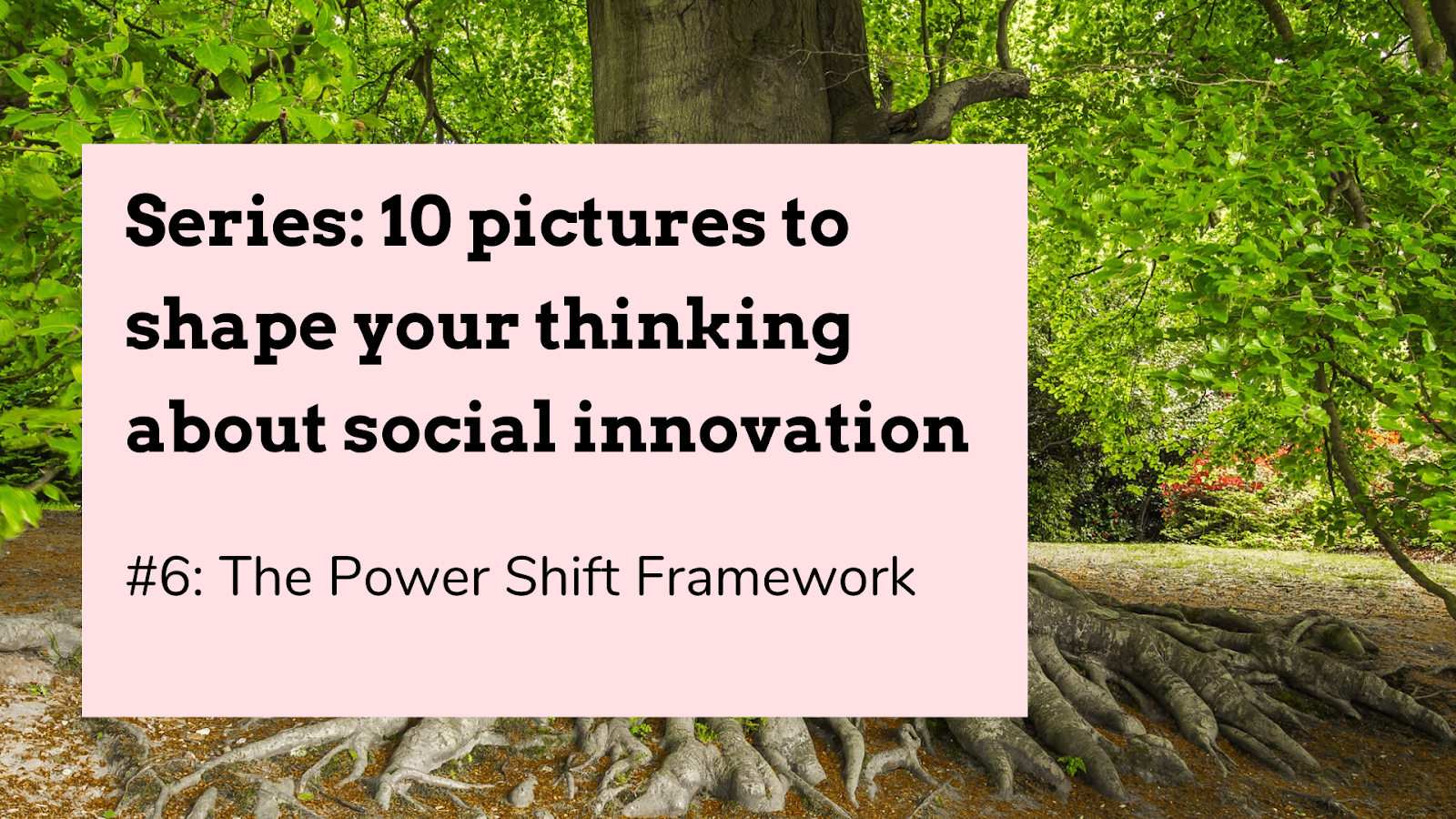 The Power Shift Framework
Blog | Words Matt Berry | 18 Nov 2022
In this 10-part series, we share 10 different pictures that can help us to make sense of the big complex world of social innovation and systems change.
#6: The Power Shift Framework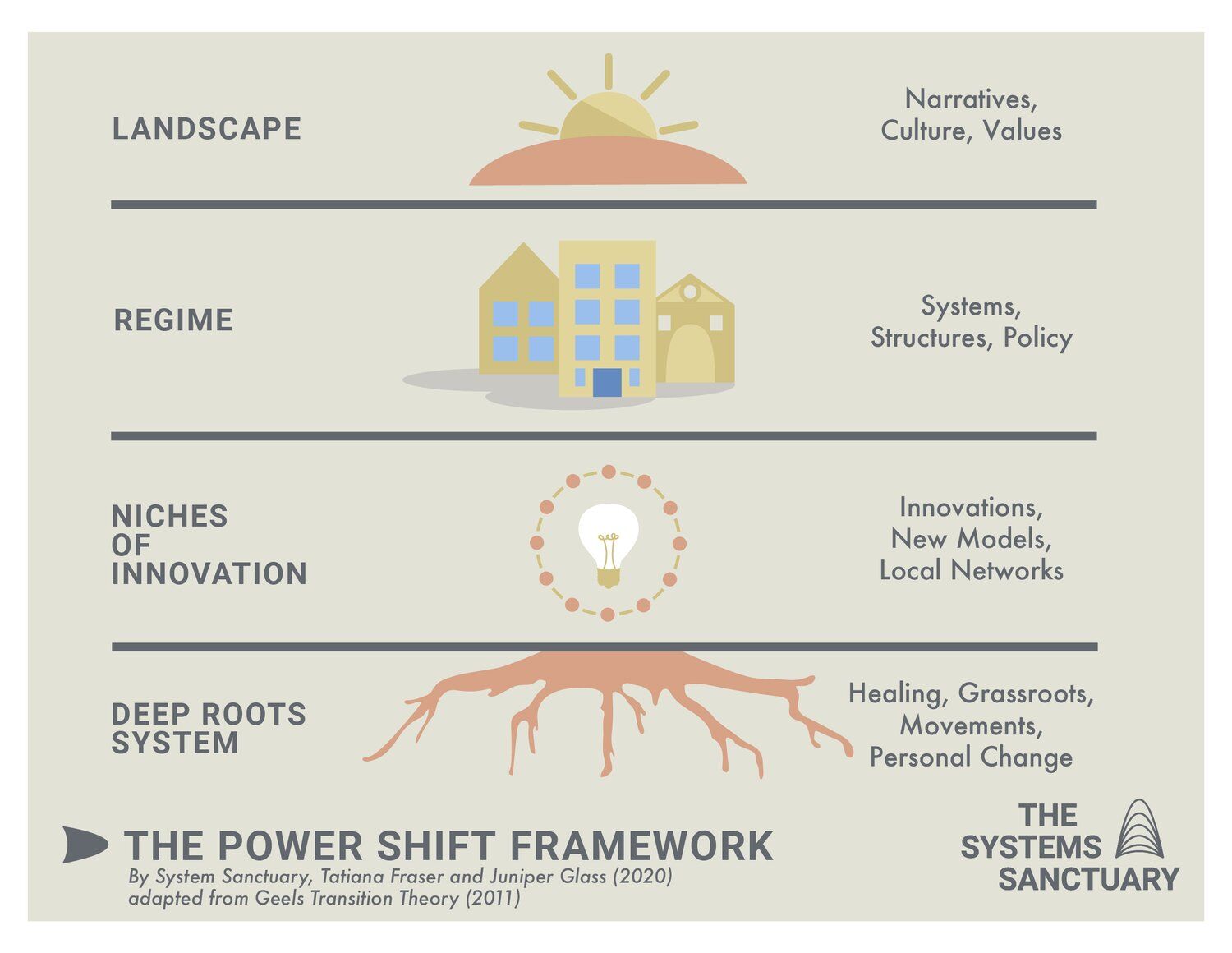 What does it say?
Last week we explored leverage points and how to choose between a range of ways to intervene in a system. This picture follows on neatly from that one, and the core message is that we don't have to choose just one leverage point – in fact, we shouldn't!
As part of their brilliant work weaving together systems and feminist thinking, The Systems Sanctuary created this adaptation of the Socio-Technical Transitions model from Frank Geels, a world-leading scholar on sustainability transitions in energy, mobility, buildings, and agri-food systems.
The message of this picture is that systems change efforts are most effective when they work across multiple levels of the system to bring new possibilities to life:
'Niches' where small-scale initiatives test new approaches.
The 'regime' where new structures and institutions are formed to embed these approaches.
The 'landscape' where shifts in narrative, culture and values create the conditions for change.
The 'deep roots system', added in the Systems Sanctuary model, where the invisible but essential work of personal healing, empowerment, and relationship building take place.
How is it being used?
There are some great examples of working across levels in the Systems Sanctuary report, but I want to share a few from here in Western Australia.
Social Reinvestment WA do fantastic work at the landscape and regime levels, campaigning publicly on issues like the need to #RaiseTheAge of criminal responsibility in WA – and they're also working in the niche space, supporting an innovative community-driven approach to justice reinvestment in Halls Creek (have a look at Olabud Doogethu).
Meanwhile, the Climate Justice Union advocate to government on the climate implications of policies on housing, transport, food and more, but they also work on the ground helping communities plan for a just transition as the coal industry winds down, as well as running reading groups and training to build understanding and solidarity around climate justice.
Why is it important?
This picture helped me to expand my thinking on what counts as (effective) social innovation.
A lot of work at the narrative and culture or 'deep roots' levels can feel less direct, less applied, less 'real' than your classic entrepreneurial innovation. But all of it is necessary! Taking advantage of disruptions in the landscape to shift the narrative creates the openings needed for niche innovations to coalesce and embed a new approach in the regime – and none of this can happen without empowered people and deeply woven relationships in place.
More next week about how we can deliberately coordinate efforts across these levels for maximum impact…
Follow Matt Norman on LinkedIn for more insights and ideas about social innovation.