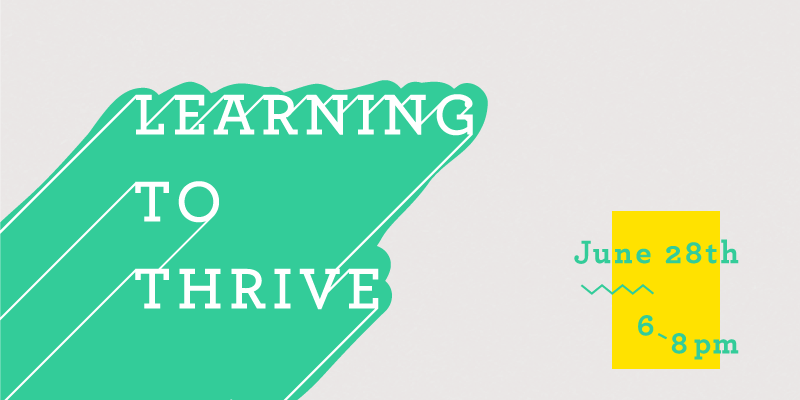 Learning to Thrive:- Special Event
News | 27 Jun 2017
A special event co-hosted by Innovation Unit, Webb Memorial Trust and Compass to discuss what it means to thrive in a changing world.
What does it really mean to thrive in today's world, and what are the key ingredients of a good society that works for everyone? This event will provide a shared learning space for a rich mix of leaders, thinkers and doers. We'll be hearing expert insights and discussing solutions on key areas, including education and learning, politics, poverty, housing, economics and place.
We will hear from:
Valerie Hannon, Co-founder, Innovation Unit
Valerie is co-founder of Innovation Unit and a thought leader in education innovation. Valerie will discuss the changing purpose of education and launch her new book, Thrive: Schools reinvented for the real challenges we face, which looks at the nature of change and gets specific about what children need to learn if they are to flourish in this emerging world and help shape it for the better.
Barry Knight, Principal, Webb Memorial Trust
Barry is Principal of the Webb Memorial Trust, which aims to create a better-informed debate about poverty, its causes and solutions. Barry has spent his career passionately researching and campaigning about inequality and poverty. He will draw on the Trust's work into how to create a good society and make the case for a new narrative and set of actions on poverty.
Neal Lawson, Compass
Neal runs Compass and initiated the Progressive Alliance, which is building a movement for better politics, where people and parties work together to create the change we want to see in society. Fresh off the back of the general election, Neal will share his insights about this unique moment – one that is characterised by both real potential and frustration.
Also on the panel will be Tim Jackson from the Centre for Understanding Sustainable Prosperity (CUSP) on how to create an economy that works for everyone, and Jo Miller, Chief Executive of Doncaster Council on the role of place within thriving societies.
Following the panel discussion, we'll be connecting with a range of social innovators who are developing new ways to tackle some of our toughest societal challenges. They'll be sharing the work they are doing on the ground to bring about new solutions that help people, communities and places to thrive.
The event is at full capacity and if you didn't manage to get a ticket, then stay tuned on our website for videos and recordings of the event.
If you want to get in touch, please send an email to either Caireen or Jack, who can tell you more about the event and what else we've got in store for this year.