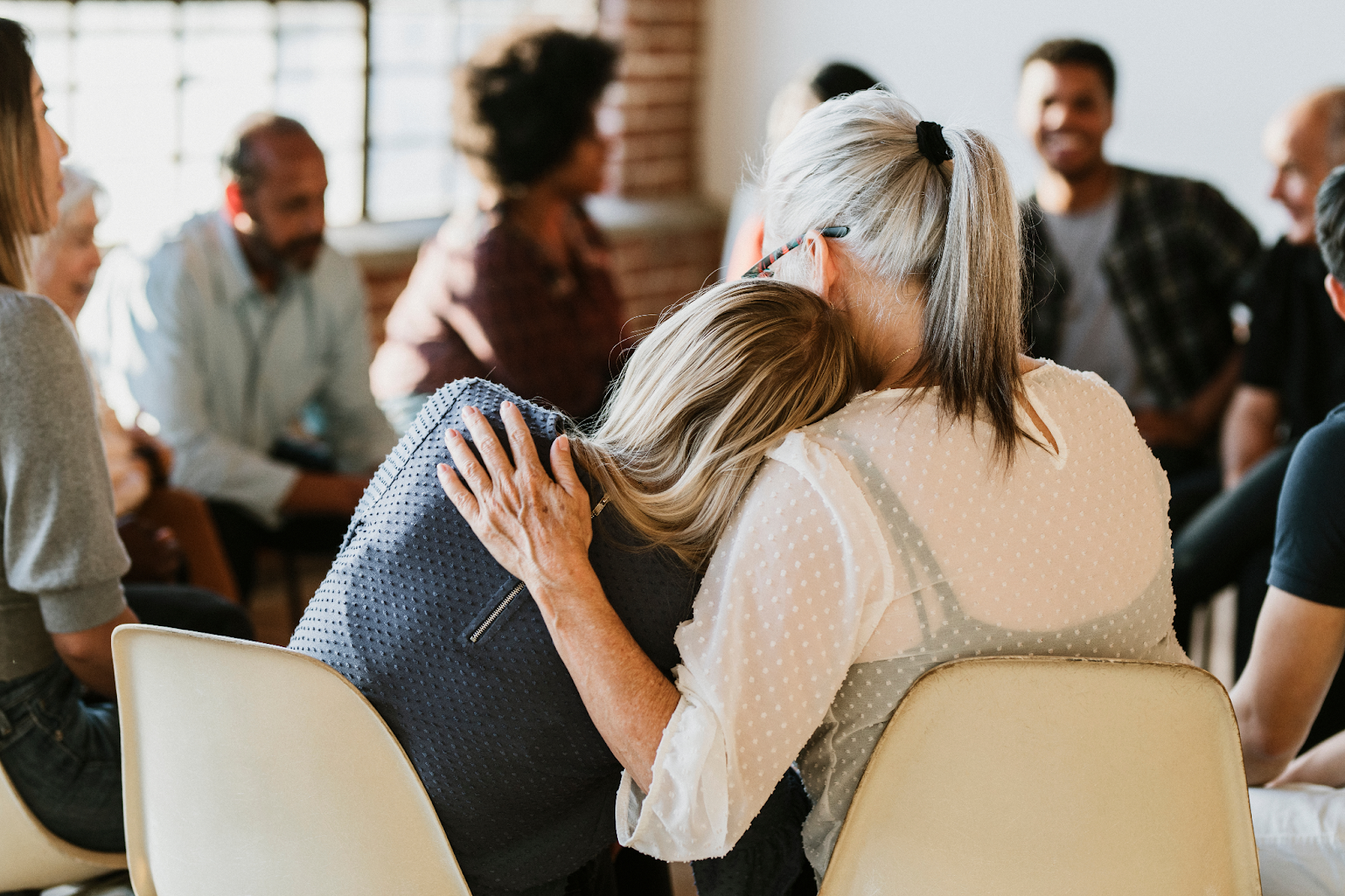 Health in community: VCFSE-led partnerships tackling health inequalities 
Blog | Words Lizzie Cain | 22 Sep 2023
When asked to think of the healthcare system in the UK, most people will think of the NHS. And rightly so – for 75 years it has been the first point of access for advice, support and treatment when we are unwell. However, the NHS doesn't work alone. It sits within a much wider system of organisations actively supporting population health, including thousands of VCFSE (Voluntary, Community, Faith and Social Enterprise) organisations. Their work may not always be so visible nationally, but they are increasingly recognised as a vital partner in improving our health and wellbeing. This is especially the case at a local level, with the guidance for England's 42 Integrated Care Systems (ICS) stating explicitly that the VCFSE should be involved in every level of health and care governance, design and delivery.
The role of the VCFSE sector
VCFSE organisations don't just support those with existing health conditions; they play a critical role in prevention, helping people to stay well in the first place. With the scope to deliver services holistically, they are also crucial to addressing the social determinants of health (the wider conditions people live and work in). Embedded in – and so trusted by – local communities, they are able to take an asset-based approach, responding to community priorities and amplifying the voices of those least-served by existing services. 
As costs of living rise and pressures on the NHS increase, it is clear that a partnership approach to tackling health inequalities is more important than ever (see Innovation Unit's recent blog on scaling community-centred primary care).
Developing effective and sustainable partnerships 
That's why we're thrilled that Innovation Unit has been recommissioned as the Learning and Support Partner on The National Lottery Community Fund's Health Equalities programme. Following an initial development phase (you can access the resources from this work here), The National Lottery Community Fund has awarded £6.9 million to support local areas to develop effective and sustainable partnerships between the voluntary and community sector, the NHS and local authorities to improve health and wellbeing, reduce health inequalities and empower communities. 
Meet the grantees
The twelve grantees share the same overall ambitions, but they're each taking an approach truly grounded in the needs of their local systems and communities. We've been so impressed by their commitment to co-productive approaches, and how generous they are in supporting each other. This work isn't easy, but individually and together they are laying the foundations for real change. 
Three of the grantees are focusing on specific health conditions or communities. Voluntary Action Sheffield are bringing partners together through the Healthy Communities Diabetes project, experimenting with new ways of working in the creation of Sheffield Diabetes Action Hub. Elsewhere, Tower Hamlets CVS and partners are expanding their Flourishing Communities model, supporting Somali and Bangladeshi women to engage with health professionals to create shared new solutions in primary care. The third project, Unlocking Wellbeing in Bolton, is led by Bolton Carers and focuses on amplifying the voices and improving the lives of carers from marginalised and minoritised communities. 
The remaining nine projects are all taking a wider system lens to their work. For example, Voluntary Impact Northamptonshire's Connect Northamptonshire programme sits across two local authorities, focusing on strengthening the capacity, representation and collaborative structures of the local VCFSE sector. Halton and St Helen's Voluntary and Community Action are similarly seeking to redefine the relationships between the statutory sector, VCFSE providers, and local residents, through creating a support team which has the capacity to coordinate, network and organise. These Community Connector roles can also be found in South East Staffordshire, where Support Staffordshire are working at the grassroots to engage and involve residents, and at a strategic level to develop mechanisms to influence and participate in their local ICS. 
Back in London, Metro GAVS is establishing the Greenwich Hub for Influence, Voice and Engagement (G:HIVE), creating new infrastructure, including digital platforms, to ensure marginalised communities can influence change. Heading towards the coast, Social Enterprise Kent CIC are reducing barriers to participation in the health and care system in five coastal areas, as well as working more widely on activities to strengthen the awareness and capabilities of the VCFSE sector, including in health and care procurement processes.  
Looking to the North, two projects emerged out of COVID-19 pandemic responses. SeeChange Scarborough is new cross-organisational collaboration, stewarded by a group including Age UK Scarborough, which aims to strengthen their shared voice in decision-making processes and develop activities to improve the health and wellbeing of the local workforce. Similarly, The Hyndburn Way covers a broad range of activities led by Hyndburn Leisure, building on new arrangements to ensure that referrals, communications and services are efficient, person-centred and outcomes driven, reducing inequalities across the borough. 
Over in the Black Country Beacon Vision are developing system-wide interconnected programmes of work focused on emerging priority areas, working with existing projects and workstreams to transform approaches to collaboration. Like a number of their cohort, they are working with a local university to strengthen the evidence base around the value of the VCFSE sector, and build greater awareness locally and nationally. Finally, Catalyst Stockton are co-funding twelve delivery projects to expand and develop existing services to reduce inequalities, as part of a wider programme to support the work of the Fairer Stockton-on-Tees Framework. 
And that's just a flavour of their work!
Supporting learning together 
We're privileged to be acting as a convenor for this group, bringing them together to share challenges and solutions, building the peer support we know is crucial for systems change. This is complemented by bespoke support to each grantee, ranging from facilitating external meetings and co-creating theories of change, to delivering regular reflective coaching sessions. The insights from these two strands of work are enabling us to generate learning about common enablers and barriers to progress, as well as the effectiveness of different approaches to influence change. 
We'll be working closely with The National Lottery Community Fund and the partners supporting their other health programmes – The Kings Fund and IVAR, plus evaluator Cordis Bright – to ensure that we're building a nuanced understanding of what it takes to enable genuine partnership-working to improve the health and wellbeing of local communities.
Learn with us 
If you're interested in, or trying to develop similar work yourself, visit our webpage to find out more about the programme and access the learning resources from the development phase. We'll be continuing to update these over the coming months, as the programme progresses, so watch this space! 
To find out more about the programme or Innovation Unit's work, please contact Lizzie: lizzie.cain@innovationunit.org