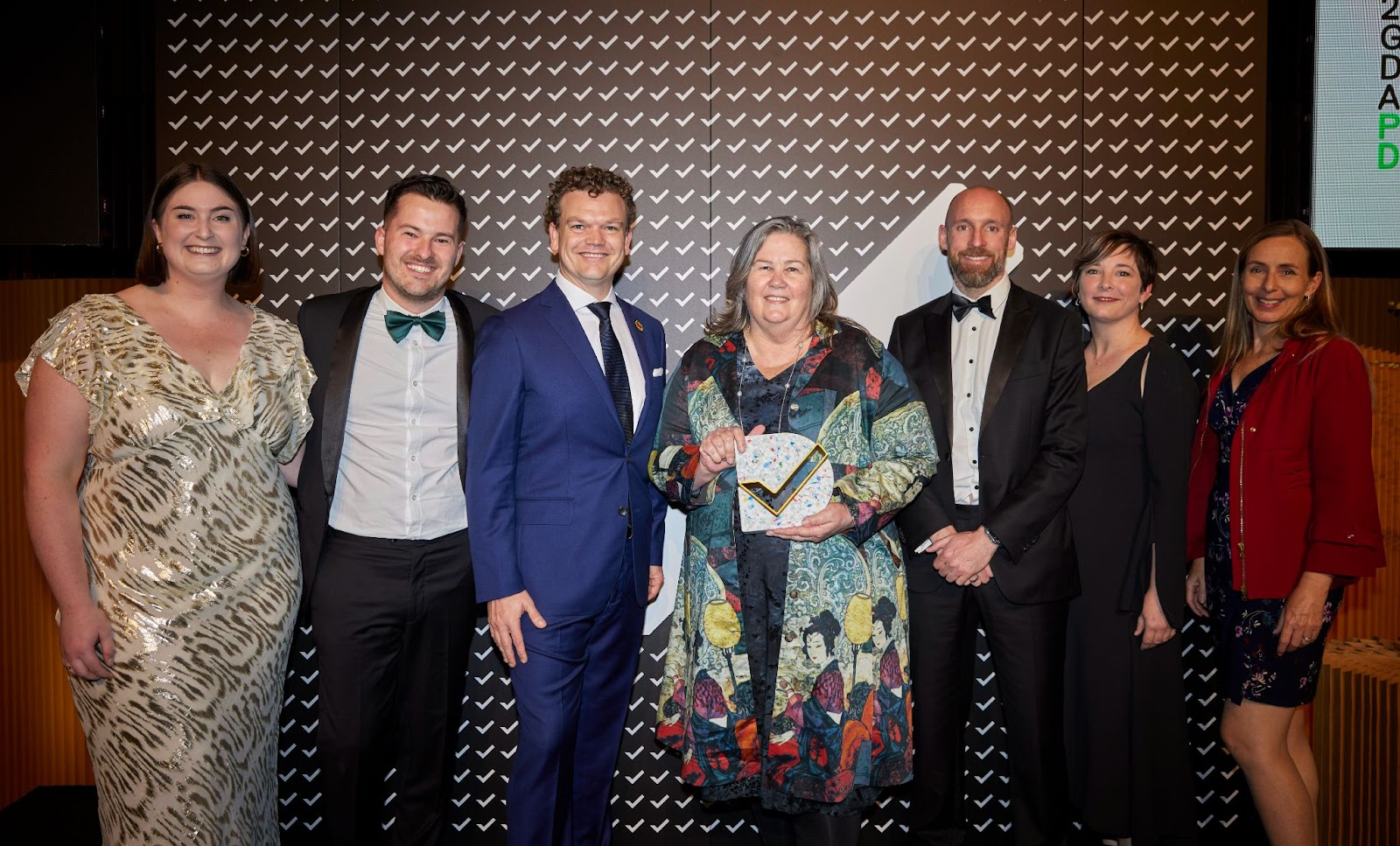 2023 Australian Good Design Awards
News | Words Kaci Oliphant | 19 Sep 2023
Co-design of new WA model out-of-home care wins Gold at the 2023 Australian Good Design Awards
The winners of Australia's peak international design awards were announced on Friday 8 September at the 2023 Australian Good Design Awards in front of more than 1000 guests from the design and architecture community. 
Parkerville Children and Youth Care, in partnership with Innovation Unit ANZ, received the prestigious Good Design Award Gold Winner Accolade in the Social Impact category for the co-design of 'Our Way Home – Care that Keeps Family Together'.
The Good Design Awards Jury praised the project, stating, "Wonderful to see the level of engagement across the design process with over 200 children, families, Elders, staff, and community stakeholders to reframe and redesign out-of-home care services, transforming the experiences of children in care and their families. We commend the clear explanation of your execution and appreciate the information provided about interest in model replication, as well as the comparison figure between predicted cost savings and the cost of the approach. Congratulations on an incredibly worthy, well-designed, and promising project."
Our Way Home' is the result of a remarkable three-year journey of co-design and prototyping, a collaborative effort between Parkerville Children and Youth Care and Innovation Unit.
Ms Kim Brooklyn, CEO at Parkerville Children and Youth Care, says
"The Our Way Home model empowers children, young people, and their families within the care system, granting them more choice and control, with a deep respect for strong families and cultural connections. 'Our Way Home' strives for radically personalised 'shared care' relationships between carers and families."

"Research shows that people who grow up without connection to families and communities face lifelong challenges in their own wellbeing. This mirrors what the Aboriginal community told us about what works for their children."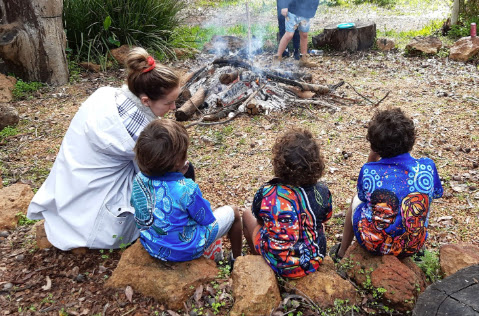 The model fosters connections between foster carers and children's families of origin, promoting shared caregiving and reconnection opportunities. Innovative staff roles act as bridges in complex relationships, aided by creative tools and practice guides that promote a mindset shift, recognising families as equal partners. Every child's journey is personalised to their unique circumstances and needs, engineered toward restoration in the most suitable way. 
'Our Way Home' has been successfully implemented at Parkerville Children and Youth Care, with plans for widespread scaling as materials are available to open-source to others. 
Ms Keren Caple, CEO at Innovation Unit explains:
"Evaluation results showed almost immediate payoffs in terms of reductions of children in care. Children coming into care are staying connected to the people who are important to them, or are rebuilding lost connections, even in cases with little to no previous contact or situations where families had given up hope. It's creating space for families to heal." 
She continues
"Families are experiencing positive transformations, and the personalised care and family contact are leading to behaviours and actions that are likely to lead to positive long-term outcomes for families and their children. Additionally, there is evidence of progress in mitigating the root causes of prolonged child protection involvement, including intergenerational issues."
"Innovation Unit's practices in co-designing new solutions brought people around shared challenges and helped the professionals from across the system to bring a new mindset to their work. This involved big cultural change, but quickly unlocked solutions."
"The evaluation of the small-scale pilot project showed a future direct savings of $6.46m from total expenditure of $1.44m to set up and deliver the Model, that's almost $4.50 for every $1 spent."
The 2023 Good Design Awards featured exceptional projects from around the world, evaluated by a panel of over 70 Australian and international Jurors, including designers, engineers, architects, and thought leaders. With rigorous criteria focusing on Good Design, Design Innovation, and Design Impact, 'Our Way Home – Care that Keeps Family Together' emerged as a shining example of design excellence. 
These Awards are the highest recognition for design and innovation in Australia, honouring a diverse array of projects across various categories. Each year, the awards spotlight outstanding products and services, architectural design, engineering, fashion, digital and communication design, and emerging areas such as design strategy, social impact design, design research, and young design talent.
To learn more about the Our Way Home model, please visit https://parkerville.org.au/what-we-do/out-of-home-care/our-way-home.  
To access the Good Design Index and browse through the 2023 winners, https://good-design.org/good-design-index/?yr=2023 
For enquiries about this model, please contact Parkerville Children and Youth Care at together@parkerville.org.au or Innovation Unit at teamanz@innovationunitanz.org