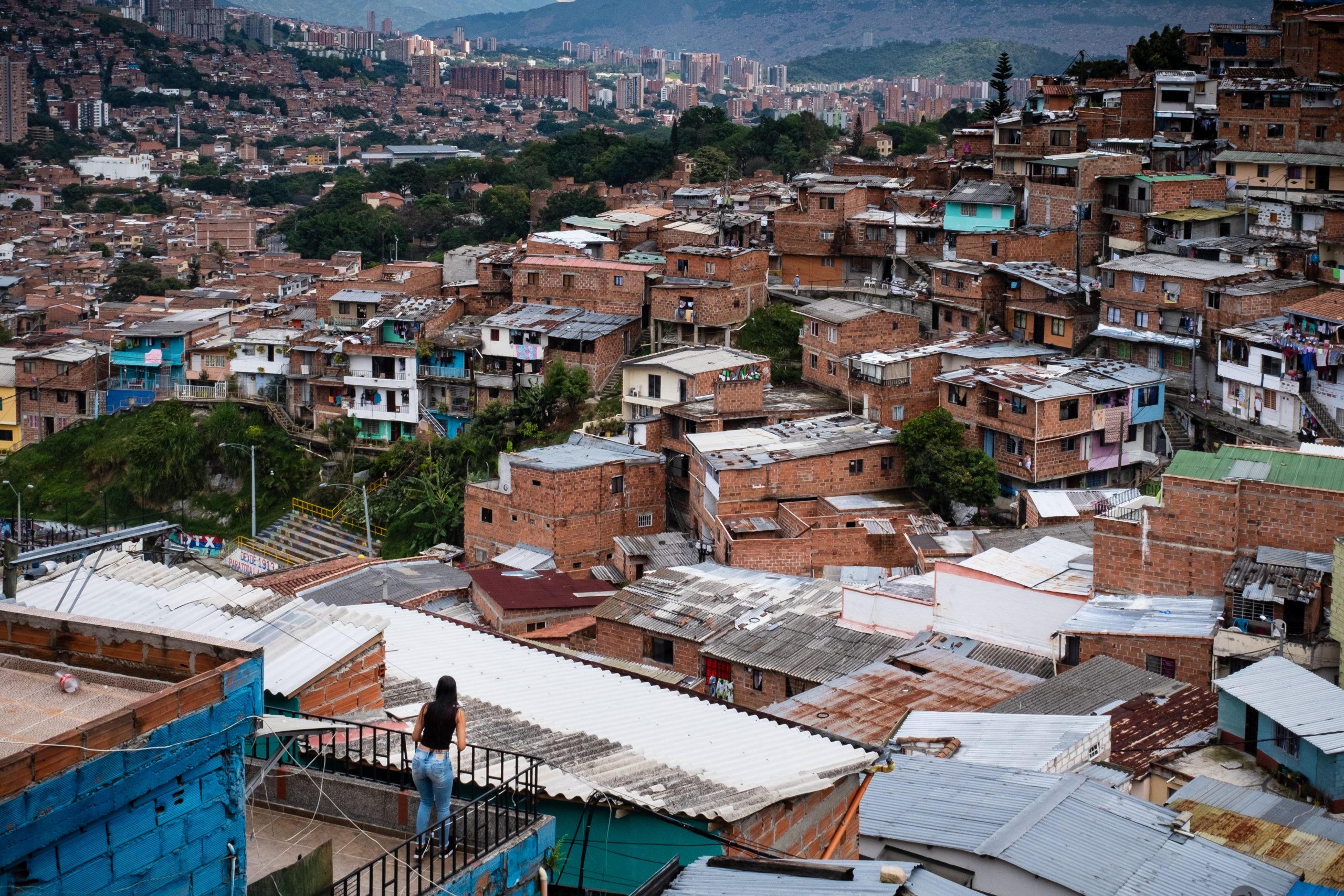 What does it take to transform a place?
Blog | Words Sarah Gillinson | 07 Jan 2021
Part one of our series shows how place-based transformation substantially improves the life chances of local residents – when it's done well.
There were more than 70 people living on Doncaster's streets in an average day when Innovation Unit first began working in the town in 2016. Most of this group were experiencing severe and multiple disadvantage. They were more likely to be male, white and aged between 25-45, and to have no qualifications, have truanted or been excluded from school, have run away from home, left home at a young age, and lived with parents who had drug and alcohol problems or were violent. Long term health conditions and long term unemployment were common.
"We describe these people as 'rough sleepers' or 'street homeless' and then look to housing for the solution. But this label says nothing of who they really are as people, the often traumatic lives they have led and therefore the solutions we need."Jo Miller – Chief executive
Doncaster Metropolitan Borough Council (2011 – 2019)
Transformation of a place by and for its people… as well as for newcomers
Our role was to work with the council and its partners to understand the issues faced by this group, to develop new solutions to improve their lives, and eliminate rough sleeping. Over the course of a year, we spent time learning about the lived experience of this group and their hopes and dreams. We brought together frontline staff from a variety of different public services with business owners, councillors and housing associations to explore and understand these stories, and to design and test a totally new system of support.
At the heart of the solution is a multidisciplinary team, The Complex Lives Alliance, that cuts across service boundaries, combines local, regional and national resources and supports people's whole lives in the place they live. Drug and alcohol workers sit alongside trauma specialists and a housing benefits officer, whilst referrals are made in partnership with the police and the town centre team. Each client has a 'navigator', responsible for developing a trusting relationship, and connecting them with the support they need.
This is a pan-Doncaster, pan-service, pan-sector solution owned, designed and led by the people of Doncaster and with the stories and aspirations of people with the most complex lives at its heart.
In 2019, the result was that more than 100 people were now in settled accommodation, supported by the complex lives team, and fewer than 18 people were sleeping rough. Our goal is to bring that number to zero – together, as a place-based alliance.
Tackling 'spatial inequality'
Innovation Unit has been working on the place-based transformation of public services such as  Complex Lives in Doncaster for the past 15 years. We now want to move 'upstream' – using our skills, experience and insights to transform what it is like to live in a place and to tackle entrenched inequalities before they become a presenting problem that public services seek to fix. We want to pool our skills with partners who share the same vision and values for place-based transformation.
The problem of 'spatial inequality' – or people experiencing worse life-chances than others because of where they live – is now widely acknowledged. A debate has raged for years about whether policies to tackle entrenched inequalities should focus on the individual or the place. The evidence is clear that money and support deployed to help people without addressing the context in which they live, does not work. People do not move, seamlessly, to places with more opportunities either – we more often stay in the places and with the people where we feel we belong. So we have to support more people to transform the places in which they live, too.
Place-based transformation programmes have abounded for 50 years: major fiscal transfers to places facing industrial decline, city-based regeneration, neighbourhood-led regeneration and Total Place to name but a few. Lots have had some success. Few have had sustained success in improving the life chances of the people who already live in a place – as opposed to the people who move there when things start improving.
We are interested in place-based transformation that substantially improves the lives of the existing residents of places in the UK where life chances are worse because of where they live. We are inspired by examples from around the globe, including Medellin, Columbia; Littleton, Colorado and Harlem Children's Zone, alongside examples closer to home, such as Preston's community wealth building, the Wigan Deal, Participatory City in Barking and Dagenham and the Eden Project. All of these have generated substantial investment in their place, and many have created savings to the public purse.
It is striking how hard these examples are to find. There are lots of stories of partial or short-term success – regeneration that transforms the economy and built environment of a place, but which drives out its existing residents; or investment that makes a difference in the short-term, whose impact is not sustained. These case studies demonstrate that it is possible, if really hard, to do better. We want to help create more inclusive, sustainable examples of place-based transformation.
We believe there are some clear insights from our own practice, from the literature and from case-studies about what to do – and not to do – if we are going to achieve this:
Start with a bold, positive, life-affirming vision, firmly grounded in the voices and aspirations of the people who live there
Ground everything in a deep, shared understanding of the lived experience(s) of a place
Get on with doing things, not planning them
Focus on real time learning more than on evaluation
Work locally, regionally and nationally
Liberate local leaders and enable them to drive change
Create safe spaces to reimagine and renegotiate power
Create a local strategy for inclusive, economic growth
Give it time
Over the course of the next 10 weeks, we'll be running a series of articles looking at each of these insights and two case-studies in depth, drawing out the implications for the government's goal to 'level up left-behind places' in the UK.
We know we do not have all the answers. And, we do have skills, experience and knowledge to contribute to the widely shared ambition to make more places in the UK wonderful places to live, grow, flourish and contribute. We look forward to debating, exploring and working with you.
Make sure you don't miss an update: sign up to our newsletter now.