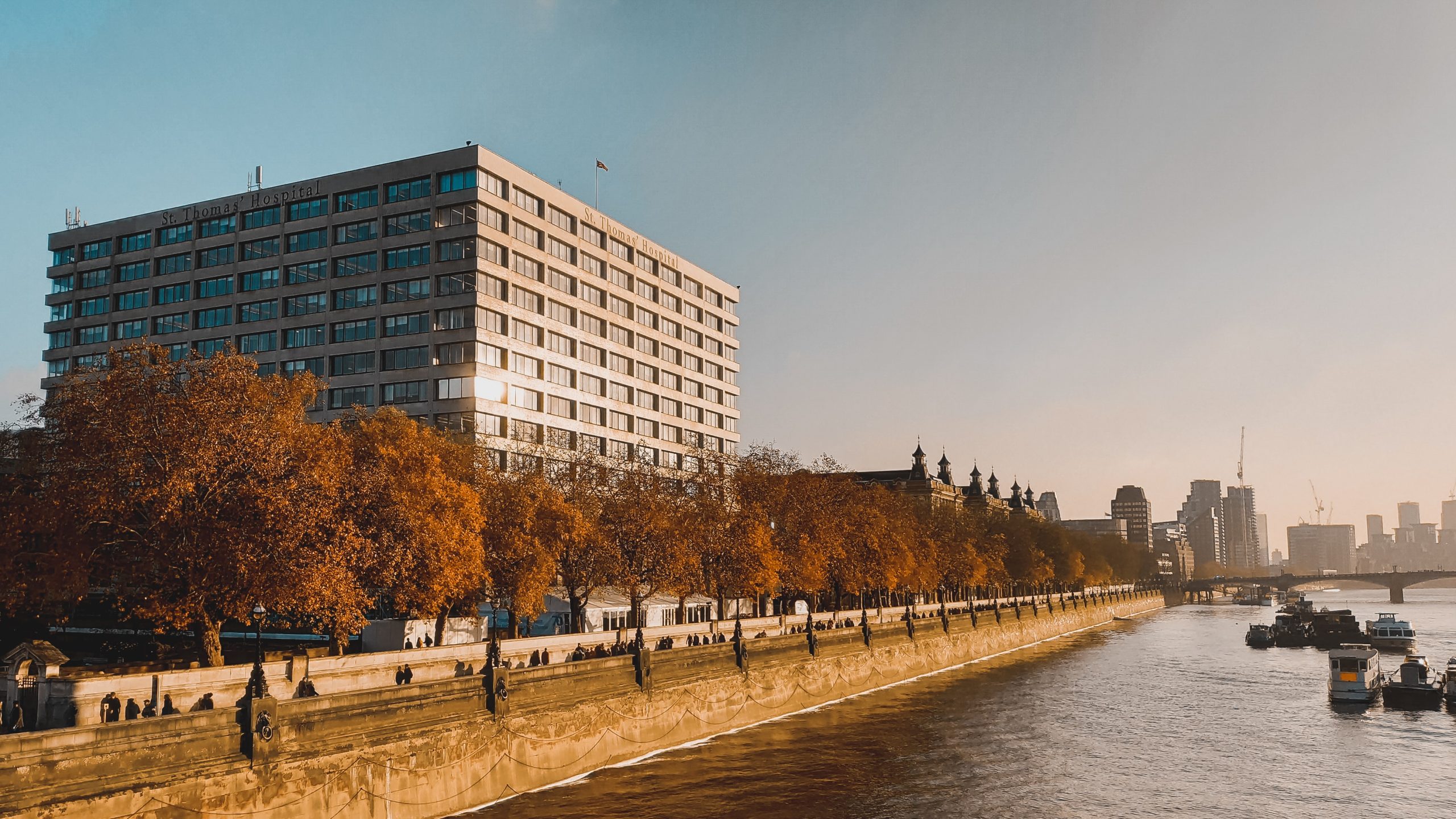 Outside the box: rethinking NHS spaces to combat inequality
Blog | Words Savannah Fishel | 27 Oct 2022
The NHS is one of the largest landowners in the UK, with an estate footprint of 24 million m² in England alone. It's fair to say many people picture NHS buildings as sombre, daunting and single-purpose.
But many NHS strategists are working with both patients and staff to transform their estates to deliver real impact for people. Trailblazers across the sector are reconsidering how best to design spaces and use surrounding land in order to meet community priorities and combat inequalities, for instance:
Opening up their spaces for community activity
Improving connectivity to, and accessibility of, NHS and other services
Providing housing for staff
Supporting environmental sustainability targets.
Almost two years ago, to help the NHS make the most of its resources and influence, Innovation Unit set up the Health Anchors Learning Network (HALN) – a free UK-wide network for people responsible for, or interested in, anchor approaches in health – in partnership with The Health Foundation and NHS England. 
Since launching we've brought together large place-based public sector organisations to explore how they can benefit the local community with many of our participants focusing on estates and infrastructure investment. Last month, Innovation Unit Innovation Consultants, Jahaan Abdurahman and Savannah Fishel, gave a keynote address at the Institute for Government and Public Policy's Second Annual Transforming the NHS Estate Event on Using NHS Estates to Combat Inequality.
Here they drew on two fantastic examples of innovative work – one a cooperative patient and staff vegetable garden on NHS land, and the other an NHS Trust which has repurposed a nearby derelict building to give young people accommodation whilst they embark on NHS traineeships. 
From these and other projects we've shared through HALN, we've identified five crucial stages for anchors planning an impactful estates strategy:
Know your local population: invest in understanding the priorities of your community.
Be creative: take a look at other fantastic examples and engage a range of people with diverse perspectives – your role as an anchor can stretch across a range of sectors, such as environment, procurement, employment, nutrition, cost of living, civic engagement…
Collaborate with local partners: cross-sector partnership is key to the success of anchor missions. Map existing work and join-up initiatives with local anchor institutions such as councils and Housing Associations, as well as community organisations . Collaborate and amplify, don't duplicate.
Co-design solutions: make no assumptions on behalf of intended beneficiaries, instead collaborate with target groups from the beginning. You could bring on innovation and co-production support  to help this process.
Share your work: the essence of HALN's approach is sharing ideas, generating insights and spreading impact as far as possible. Discuss and problem solve with other anchors, and inspire others through communicating your impact clearly and widely.
If you're reading this as a colleague in an anchor institution or a partner organisation, like VCSE or local government, you can join HALN for free to access resources, blogs and events. We take a live learning approach, producing and sharing tools and learning products born out of convening anchor leads and partner colleagues through a wide range of public events and closed Action Learning Sets – including our recent event Building Health: how the NHS can use estates to combat inequality. 
Over the next few months, we have four exciting events coming up on anchor case studies, civic and VCSE partnership, deprivation and inequality, and leadership.