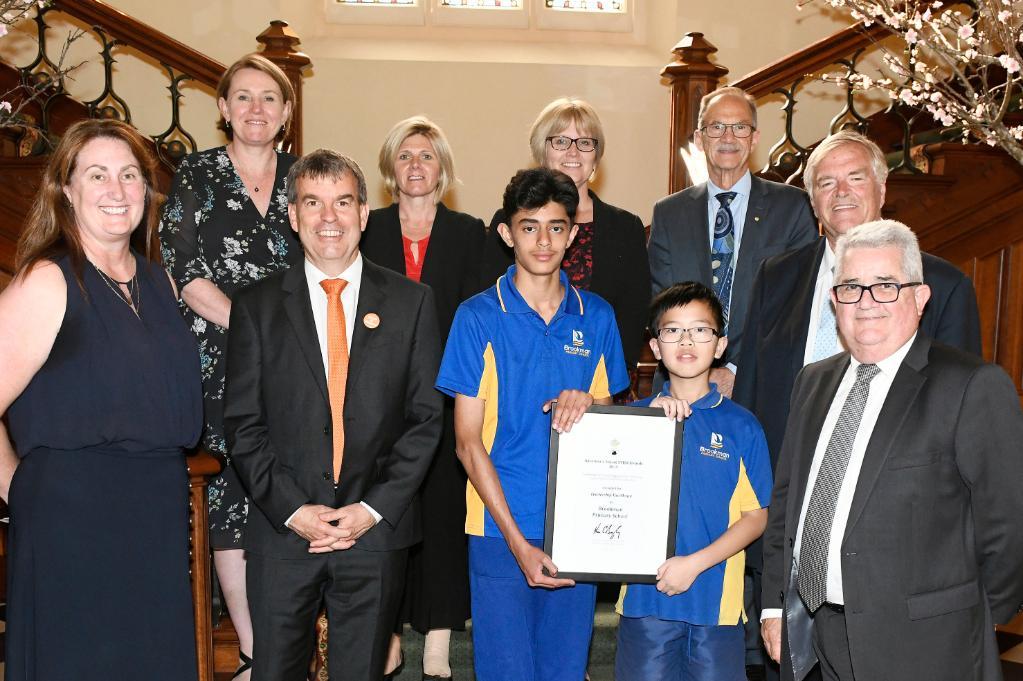 Co-designing whole-school STEM culture in Western Australia
News | Words Keren Caple | 03 Dec 2019
Innovation Unit is delighted to congratulate 2019's winner of the Governor's School STEM Awards – Brookman Primary School – and runner-up Pannawonica Primary School, who have been awarded for their approach to bringing a whole-of-school STEM culture to life.
We have been privileged to work alongside four of the five government schools nominated for the award this year and are thrilled to see their expertise and ambition recognised at a state level.
The State Government's STEM Skills Strategy makes explicit the importance of a whole-of-school approach to STEM culture, and the dedicated educators at these schools have worked hard to deliver on this vision. Now in its fifth year, the Governor's School STEM Awards recognise excellence in delivering an innovative, engaging and whole-of-school approach to science, technology, engineering and maths education.
The Innovation Partnerships and STEM Enterprise Schools programs is delivered by Innovation Unit in conjunction with the Departments of Education and Jobs, Tourism, Science and Innovation. Award nominees Brookman Primary School (winner), Pannawonica Primary School (runner-up), Baynton West Primary School, and Cecil Andrews College, utilised co-design methods to deliver powerful teaching practices which help young people develop the STEM and enterprise skills they will need to be resilient and successful in the future – both in life and in the workforce.
"Research indicates that 75% of the fastest growing occupations now require STEM skills."Office of the Chief Scientist
School design teams began with undertaking research within and around their school community to establish a richer understanding of their students' experiences, lives, hopes, passions and needs. Their research is translated into meaningful insights to guide the design of new solutions to address the greatest challenges or opportunities. Schools generated ambitious, innovative ideas for solutions and are now testing and evaluating with the intention of scaling the most promising practices across their school and beyond.
"The finalists in this year's awards show that STEM learning does not need to be limited to a single class subject; teaching students to be inquisitive, critical thinkers and problem solvers occurs in a range of settings"Sue Ellery
Education and Training Minister
At Innovation Unit, we are working with schools and systems in Australia, the UK and around the world  to design new models of schooling and learning through our School Design Lab and partnerships with education systems and sectors. As the world around us rapidly changes, schools often struggle to connect with the lives and ambitions of young people, and the economies and societies they will graduate into. Teachers and school leaders make a difference to the lives and learning of students every day, but need more support to leverage what they learn from designing powerful new practice in order to shift schooling at a structural level.
The work of schools like Baynton West, Cecil Andrews, Pannawonica and Brookman points to an inspiring new vision of what's possible for our young people when educators embrace co-design to develop high impact new practices, and are both enabled and actively encouraged to innovate by their school system.
"By 2030, the average Australian worker is expected to use 80 per cent more science and mathematics knowledge and spend 75 per cent more time on work that requires."Foundation for Young Australians
'The New Work Reality', New World Order Series.