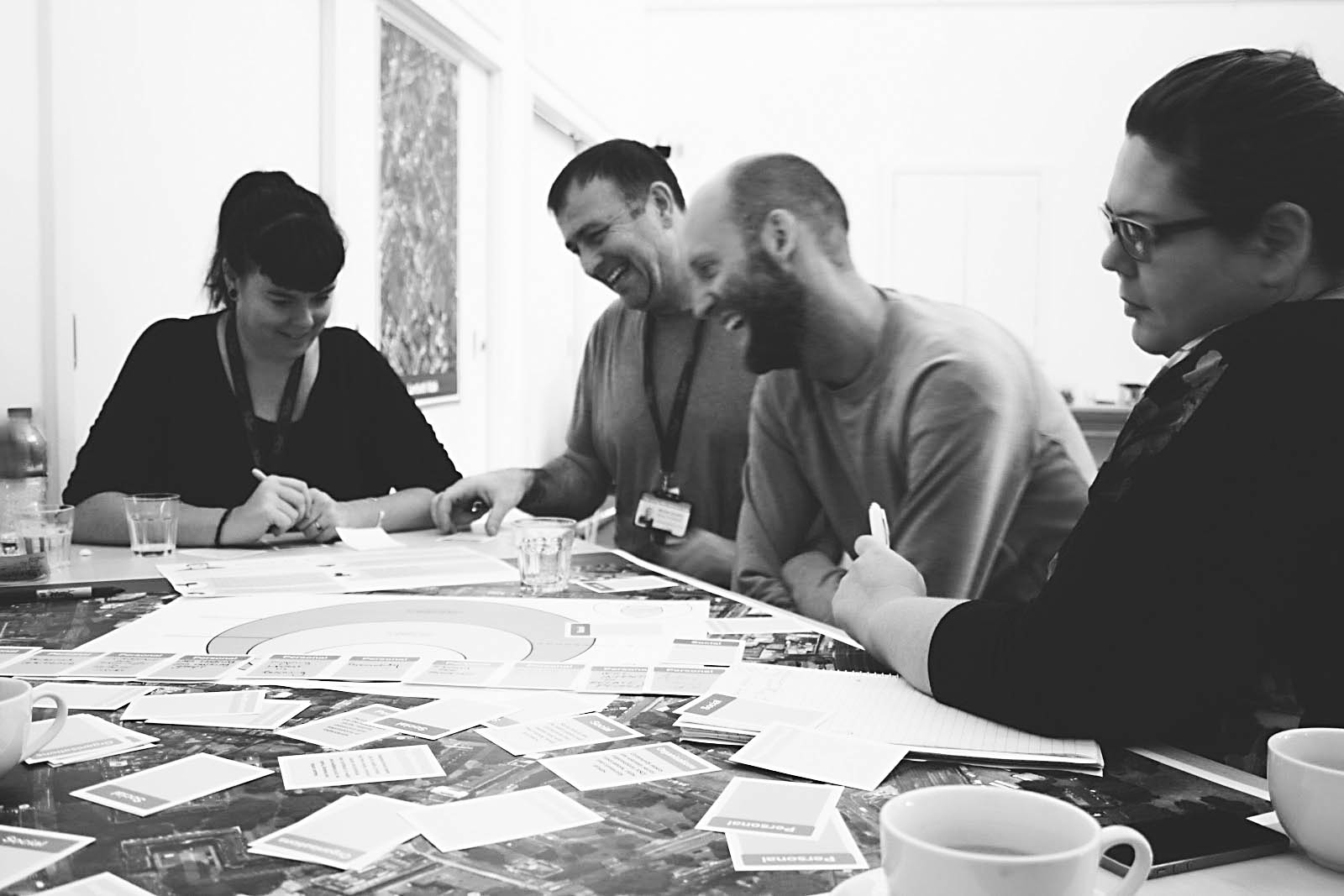 Would you like to grow your design expertise to lead social change?
News | 30 May 2022
At Innovation Unit, we use design to help tackle the inequalities we see around us. Last year, we established our own in-house service design academy to provide high level design skills, confidence and experience for professionals working in social innovation and public service transformation.
We are now accepting expressions of interest for our one-year, part-time programme starting September 2022.
All of our learners develop a mastery of service design methods and grow confidence in leading and facilitating service design work. Some have used the course as a stepping stone into a service design career, while others have used it to grow leadership skills, get promoted or take on more complex and ambitious projects.
What does the programme cover?
Our curriculum has been created by designers, for designers working in complex social change. We cover a range of design methods and thinking as well as building confidence and leadership skills.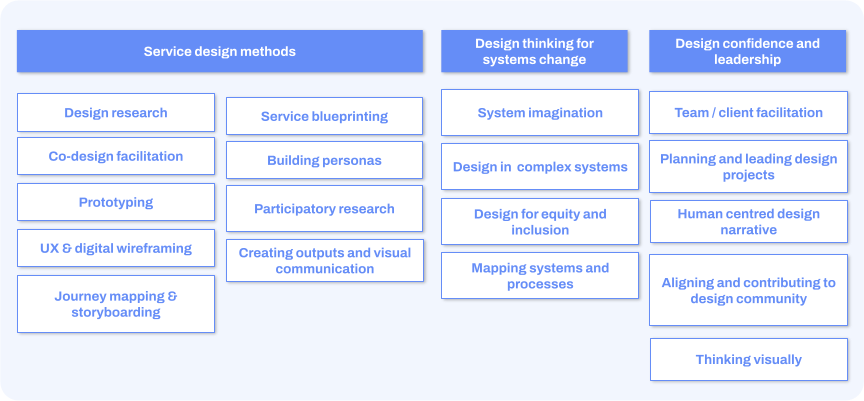 Who delivers the programme?
The design academy is delivered by Innovation Unit's service design team – global leaders at applying service design methods to create social impact, at scale. For the past 12 years our design team has been growing and evolving its practice, building expertise in a range of methods that blend design thinking, system change and service design.
Learners are welcomed into our design studio and will build a year-long relationship with members of our design team. This includes coaching and mentoring, as well as access 'behind the scenes' to some of Innovation Unit's current projects with partners across NHS, local government and large VCSE organisations.
What's the time commitment?
The programme runs from September to June and includes weekly sessions and workshops, accompanied by one-to-one coaching, design projects and group activities. Most of the learning is done virtually, as our learners are based in different parts of the UK. However there are a small number of days throughout the year in which we run in-person masterclasses.
The programme culminates in a three-month, self-initiated project for a real client organisation done on a pro-bono basis. The depth and length of the programme ensures that skills and knowledge are not only learned, but practised in a way that aligns to individuals' interests and preferences.

What about accreditation?
The programme has been developed in collaboration with the Service Design Network, an international body that provides accreditation to service design practitioners.
Graduates receive a Service Design Practitioner certification, awarded by the International Service Design Network, as well as a two-year membership of the Service Design Network, including access to its publications and networks.
What sort of background do I need to apply?
The academy is recommended for researchers, coordinators and consultants who wish to become service designers, and for managers, commissioners and emerging leaders in public and third sector organisations who are interested in using design thinking to grow their impact.
How do I find out more?
Our next course starts in September 2022. The application process will involve an interview and a presentation of past work. The deadline for applications is 11 July 2022.
Course fees are £4,900+VAT.
If you would like to be considered for the course, please visit the new Innovation Unit Design Academy website.
You can read more about design thinking, system change and service design.