Radical Efficiency
Publication | 15 Jun 2018
Radical Efficiency: Research paper
Radical efficiency is about different, better and lower cost public services. It is about innovation that delivers much better public outcomes for much lower cost.
Innovation Unit and Nesta have examined more than 100 case studies of radical efficiency in action in different places, contexts and services across the globe. In this report we present ten of these cases in more detail, and develop a model that explains what it is about these innovations that make them different, better and more affordable.
Click the images to download.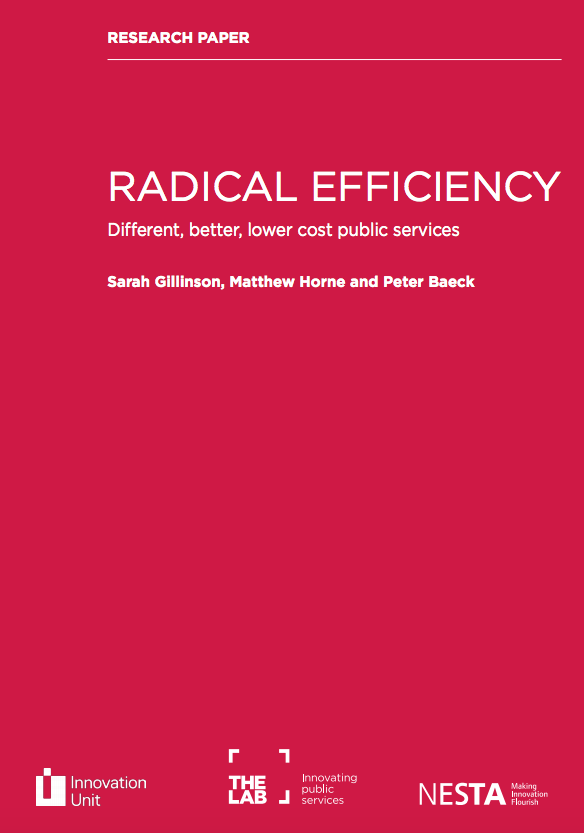 Authors: Sarah Gillinson, Matthew Horne and Peter Baeck
Publish date: June 2010
Radical Efficiency: A practical guide
This booklet outlines a constructive way for public service leaders to make between 20-60 per cent cost savings and improve outcomes for service users at the same time – radical efficiency. It is not simply about improving current services, but creating new and different services with much better outcomes for the people they serve.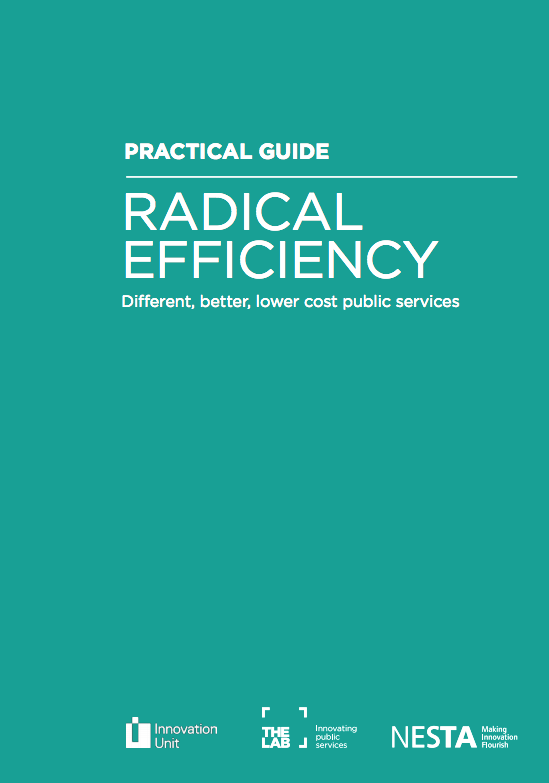 Authors: Innovation Unit, The Lab, Nesta
Publish date: October 2010