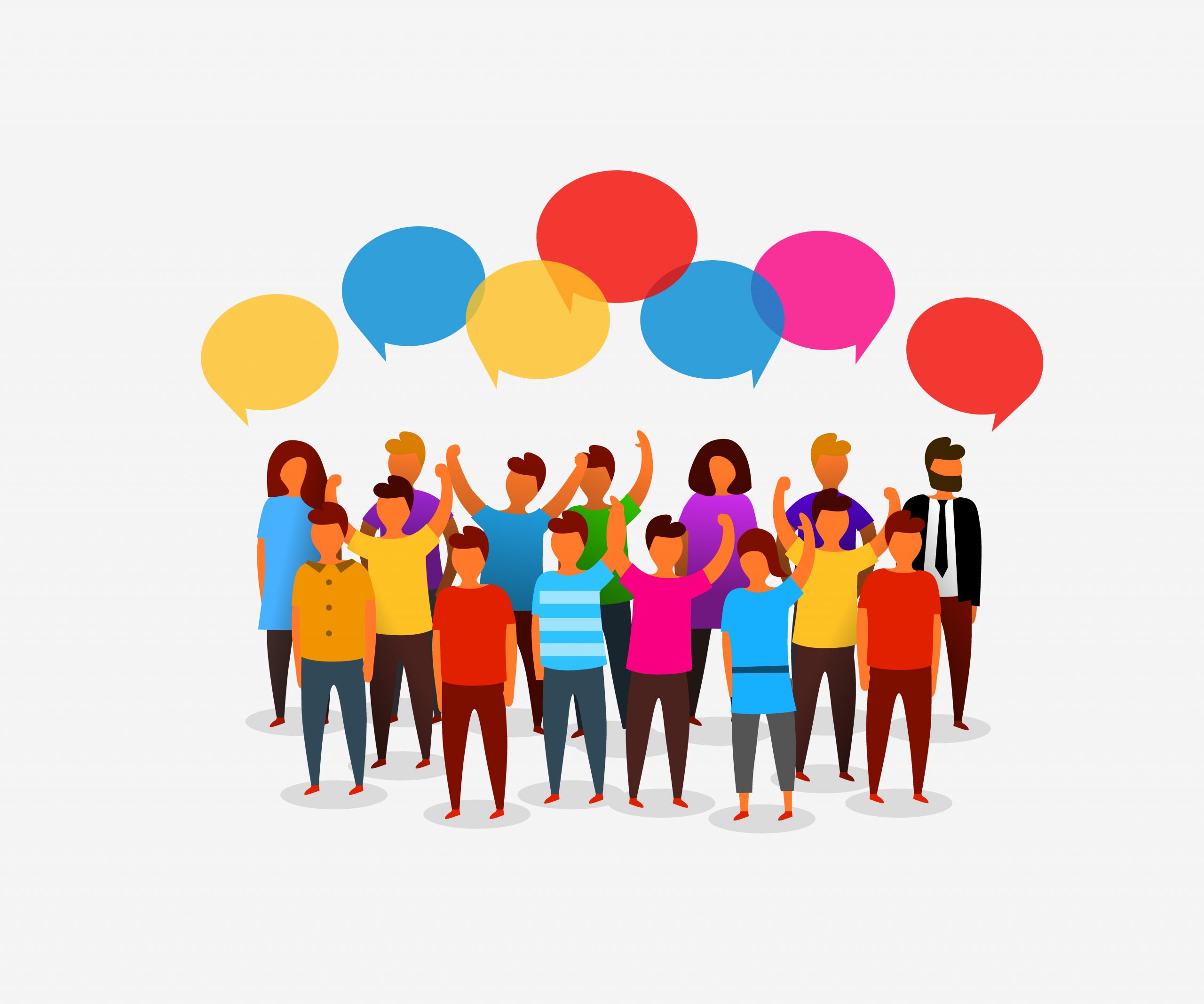 People power: working together to make a difference
Blog | 10 May 2021
The next in our series on place-based transformation looks at using community organising to create radical local change.
When it comes to addressing the social injustices we face in our daily lives, there can sometimes be the feeling of "What's the point? There's not much we can do about it…" running through our communities. People may go to the polls – as seen on Thursday 6 May – to elect politicians, local councillors, mayors and police and crime commissioners. Many will see voting as their civic duty; others will see it as the most effective way to hold politicians to account.
In my experience, politicians have got used to a kind of centralised, top-down, way of doing politics – often believing that, once elected, it's their role to just get on with it, remotely from the people who elected them in the first place. Accountability often becomes diluted: politicians get away with poor decision-making and vested interests, which in turn leads to an increasing dissatisfaction from the general population in democratic processes.
Once in a while, however, you will hear stories about people making change happen. Sometimes this is about individuals, who, due to their status have the power to influence decision-makers (think of Marcus Rashford, for instance, who almost single-handedly persuaded the government to make repeated u-turns on their free school meals policy during the pandemic last year). More often though, change happens thanks to the efforts of groups, charities, campaigning organisations and communities of interest – people who have a deep, shared understanding of what it is like to live and work in a place and who recognise what's needed to enable everyone to thrive.
As a community organiser, I work closely with hundreds of people who are members of local organisations to consider what civic participation actually looks and feels like. Part of that, is about training them to focus on what public accountability entails when it comes to our elected officials.
This means thinking beyond the ballot box every four years and redefining what it means to actively participate in public life. Doing so enables ordinary citizens to see themselves as actors within society, rather than onlookers. It leads them to more precisely understand what it takes to be able to affect change in their lives and those of their communities. It helps them to focus on the importance of building power, the need to seek recognition from elected officials, and the necessity to claim their rightful place at the negotiating table of democracy.
Changing this kind of dynamic is something that often leads to some feelings of unease. Many say that it doesn't feel right: asking elected officials to work on the terms defined by people themselves is rarely something which is embraced. Communities will sometimes – if not often – think it's not their place to shape the political agenda elected officials should focus on. Similarly, elected officials will be reluctant to engage on an agenda that they're not in charge of.
But this different – radical, some will say – way of doing politics is what democracy and public service are supposed to be about. And all over the UK, there are examples of the difference it can make.
Take for example, the fact that misogyny is now counted and reported on as a hate crime. This development emerged out of the work of Nottingham Citizens when it held its local police commissioner to account on this issue. Other Citizens UK leaders then worked together to make this a national issue, which eventually went on to be recognised by all police forces across England.
Consider too the work of Living Well by Innovation Unit which places the person with lived experience at the heart of mental health service design. In Salford in spring 2019, people with lived experience of mental health issues formed a design group with senior commissioners, senior managers, clinicians, voluntary sector leaders and practitioners. Their job was to share the responsibility – and the power – of developing  a new, holistic person-centred Living Well service for those falling through the gaps between primary and secondary care. The design group grounded their work in a deep, shared understanding of stories of lived experience – a powerful, humanising experience that helped to dissolve hierarchies and change power dynamics.Members reconnected with their deep motivation for working in mental health and co-designed a service which is now live and growing across Salford City.
Collective capacity building of this nature requires relationships and trust to be built between a broad range of civil society institutions across local areas. It's all about bringing people together to believe in the notion of a collective. It takes time. Once relationships and trust are established, issues of common interest can be identified and strategies for action can be developed. And the main aim of those strategies are always to get a seat at the table of power and, therefore, find ways to develop partnerships with decision-makers. In some cases, it's straightforward: local elected officials are keen to engage and work together with members of the local community. At times, it's not that simple and tension – in the form of targeted public actions – is sometimes needed.
Etymologically, politics is a subject which deals with the activities and affairs of a place – loosely meaning 'the wellbeing of our city'. Citizens organising themselves to work on issues of the common good is the best tool we have at our disposal to achieve that wellbeing.
Through the process of community organising, ordinary people experience what it's like to be collectively powerful. They start to embrace the role they can play within a democratic society such as ours, and they quickly realise that change can happen.
Likewise, through this process of public accountability, elected officials experience what it's like to be truly connected to the place they are there to serve. By recognising that people have a voice which needs to be heard, they give meaning to what politics is about and for.
This blog is part of our series on place-based transformation. Find the rest of the series, as well as more information about how Innovation Unit can help you realise your vision for transforming a community, town or service, on our page about  place-based transformation.