Myths and Mechanisms of Scaling Innovations
Publication | 15 Jun 2018
All too often impactful innovations in health and social care spread or scale very slowly, leaving the benefits – better health, longer lives, improved care – with the lucky few rather than with whole communities or populations.
Based on over five decades of research, this paper identifies the myths and explores the powerful mechanisms that show considerable promise in increasing the rate of scale and diffusion.
Click the image to download.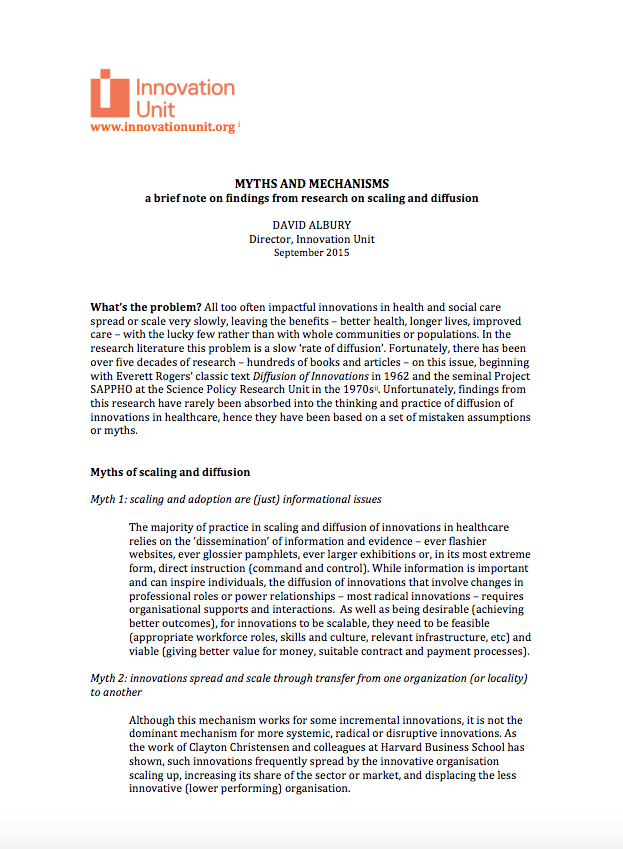 Author: David Albury
Publish date: September 2015