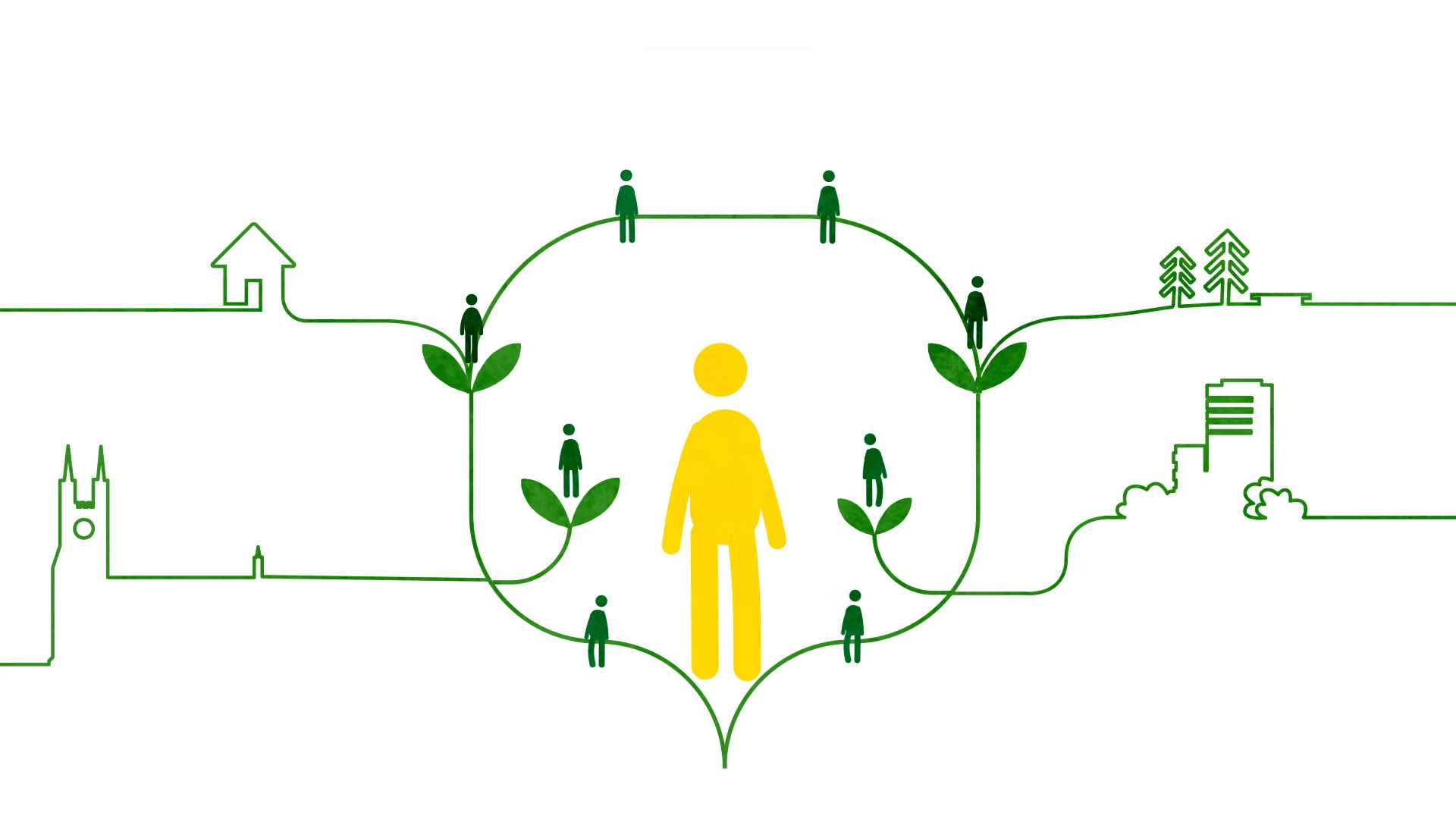 Living Well Derbyshire: transforming adult mental health
Blog | 12 May 2022
Innovation Unit is scaling the Living Well approach in Derbyshire: creating new mental health teams who meet people's needs in their community.
Over the past four years thanks to National Lottery funding, we've been co-producing Living Well systems of community mental health in sites across the UK, reaching 2,500 people who would might not otherwise have received help and unlocking over £5m in investment.
Now we're scaling our work in Derbyshire, bringing together teams across the NHS, social care, community and statutory sector to provide mental health and wellbeing support to meet the range of challenges people face.
Watch our animation to understand the current barriers to support – and to learn about Living Well Derbyshire's ambitious plans to transform their ways of working.
Living Well Derbyshire – Transforming adult mental health from Innovation Unit on Vimeo.