Children's social care innovation programme
Publication | 06 Jun 2017
In 2014 the Department for Education (DfE) announced a two year, £100m innovation fund to support 53 bold new approaches to transform outcomes for children and young people in care. The success of the programme led to a second phase beginning in 2016, with £200m committed over four years.
The DfE commissioned Spring Consortium to be the delivery partner for the programme. Innovation Unit is proud to be a member of Spring Consortium alongside our partners Deloitte and Mutual Ventures.
Click the images to download.
Learning from the Innovation Programme
Children's Social Care Innovation Programme Impact in Number (2018)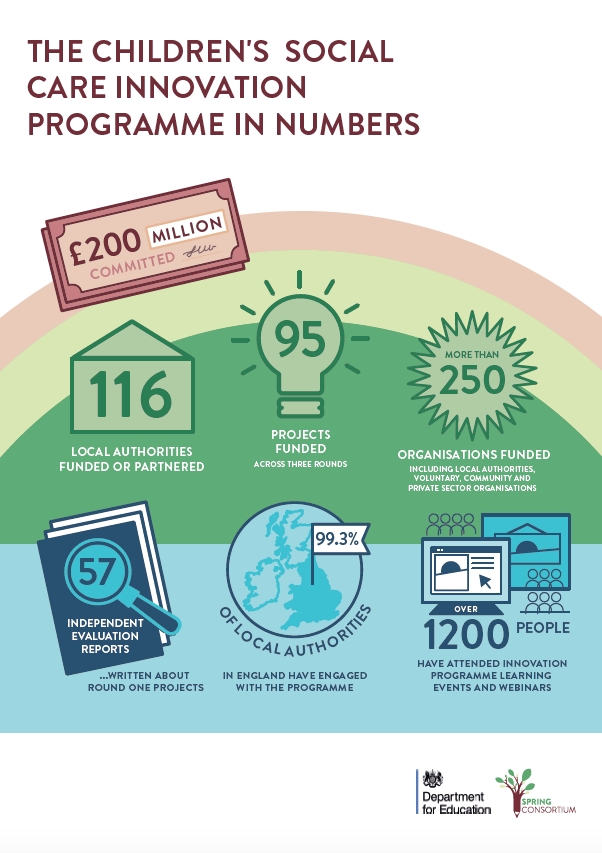 Innovation Programme Project Posters (2018) – find out more about the projects involved in the programme, including evaluation outcomes.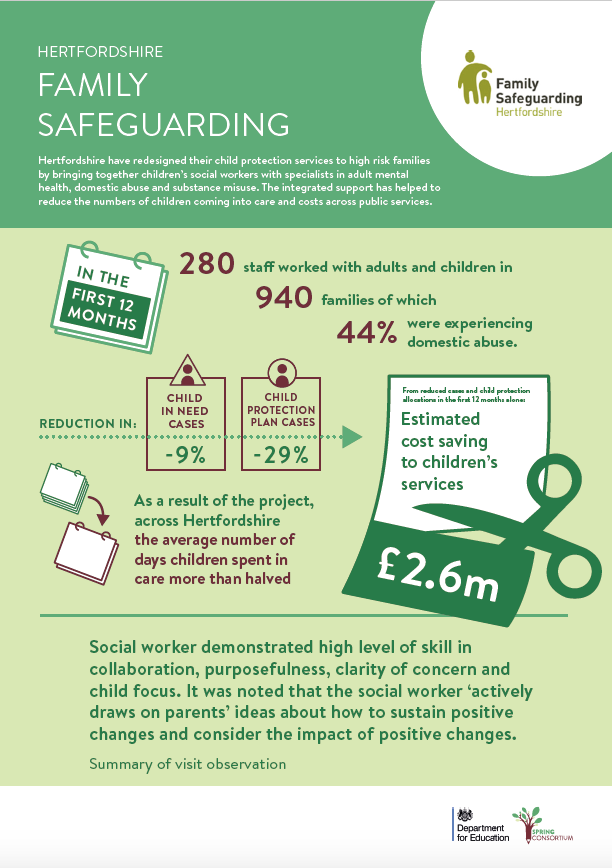 Innovation Programme Visual Case Studies and Storyboards (2017-2018) – visual case studies and storyboards provide learning about innovative approaches and methods used in the projects.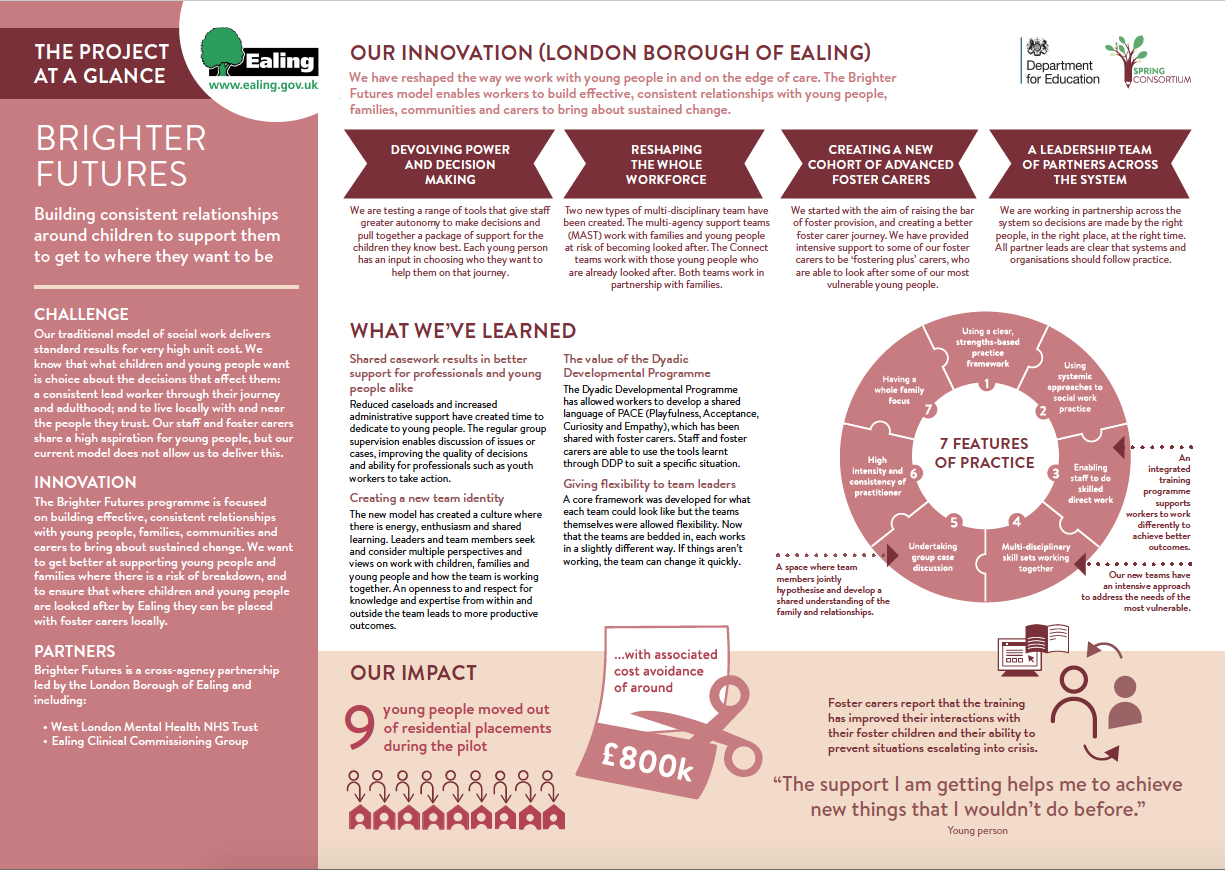 Innovation Insights from Children's Social Care (2017)  – 'how to' insights about innovation in children's social care, including the approaches projects are finding helpful and the conditions required for innovation to thrive.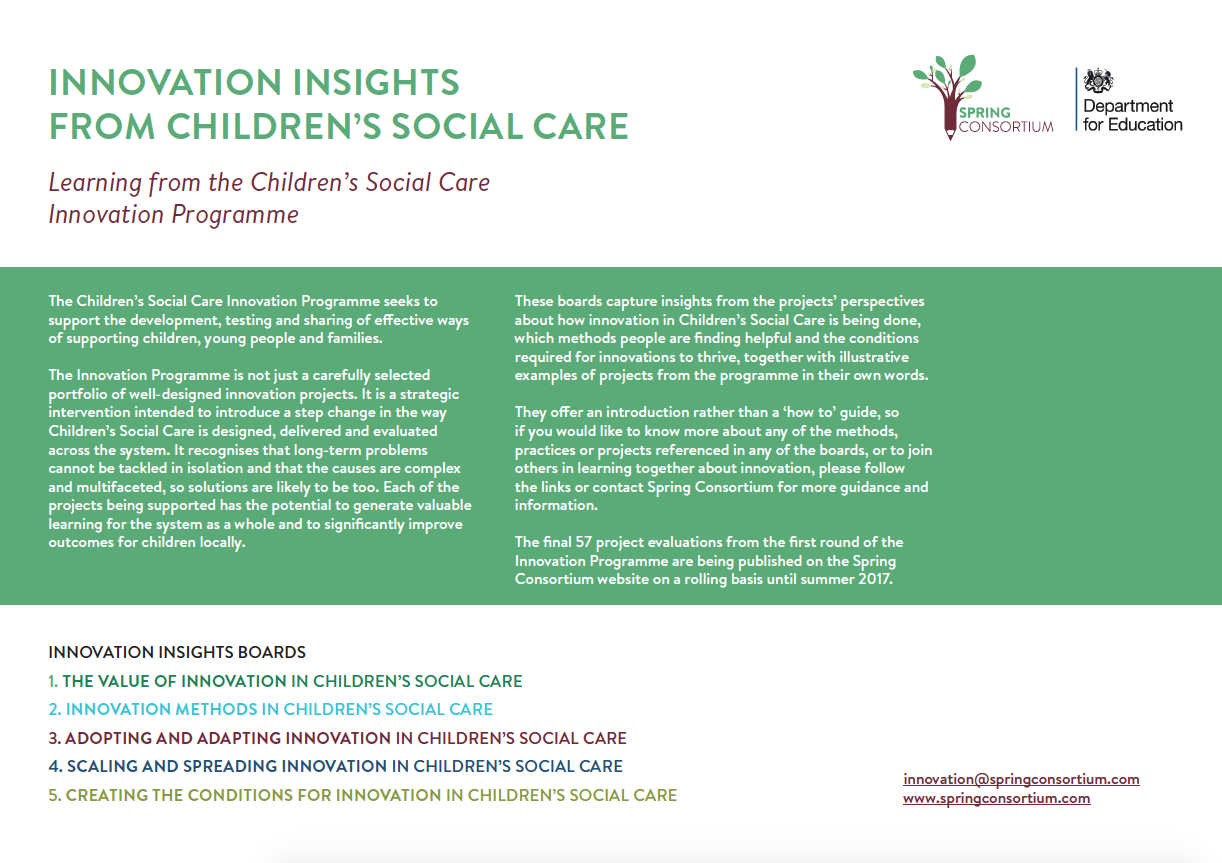 Learning Summaries (2017) – thought provoking ideas and insights from the Innovation Programme, drawing on the evaluations of Round One projects, IP learning events and on-the-ground experiences of projects.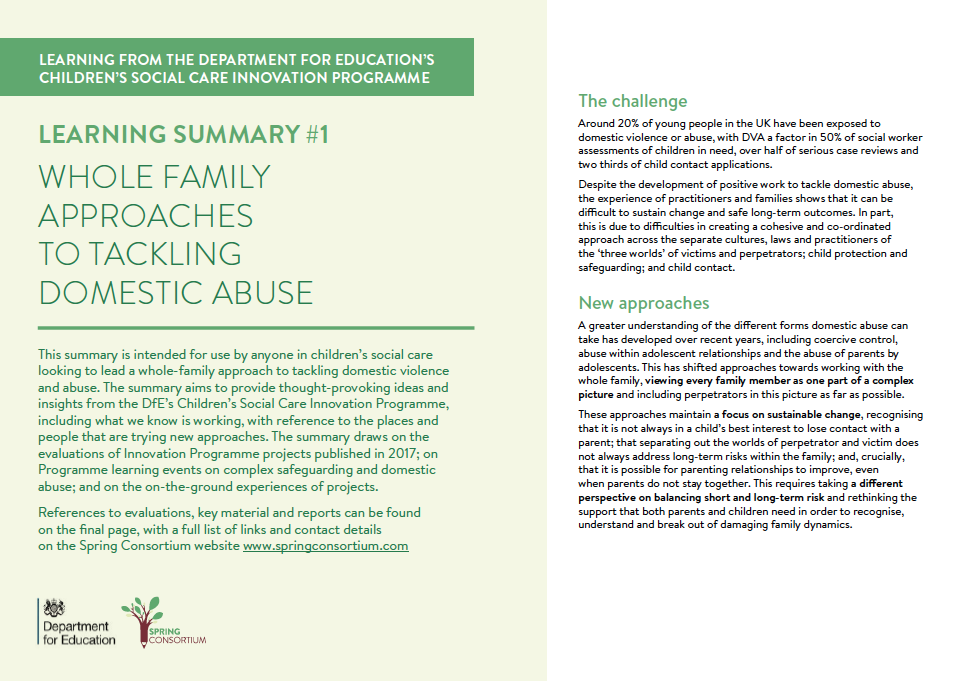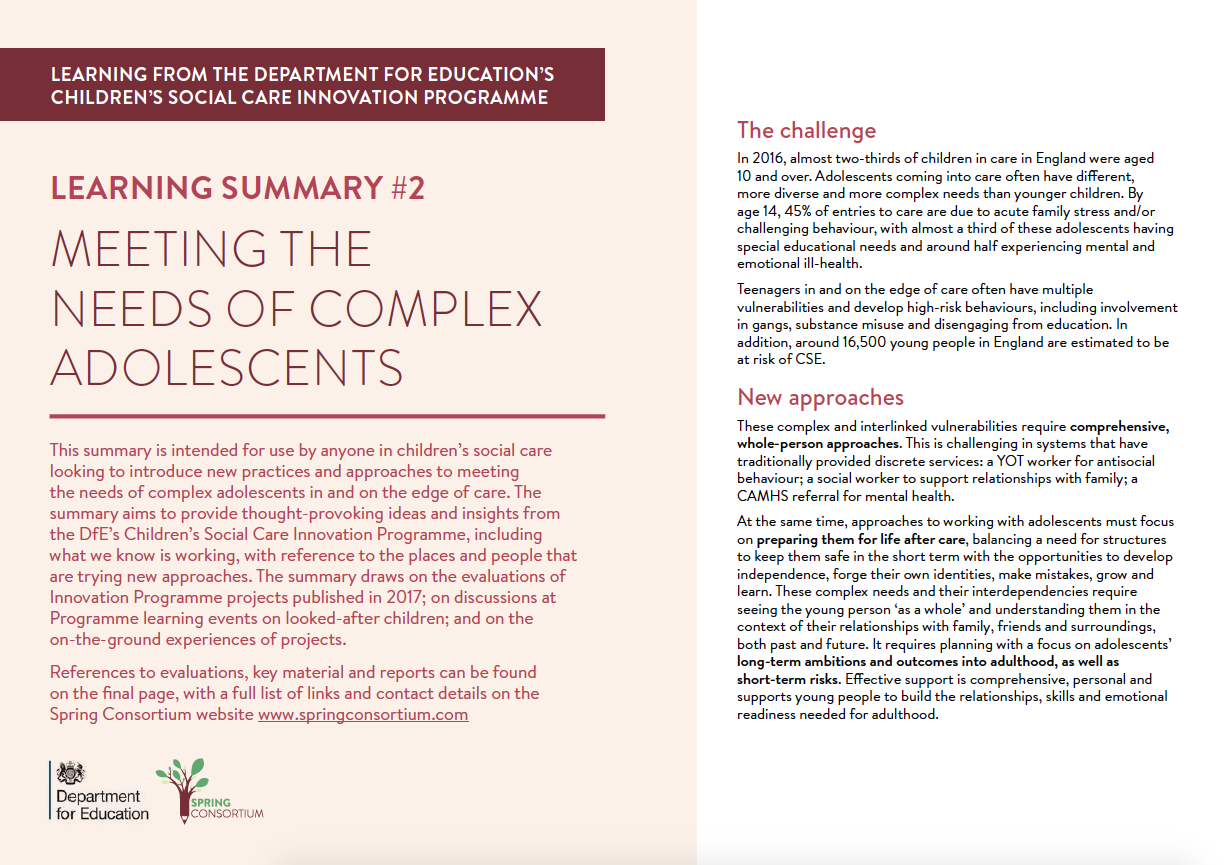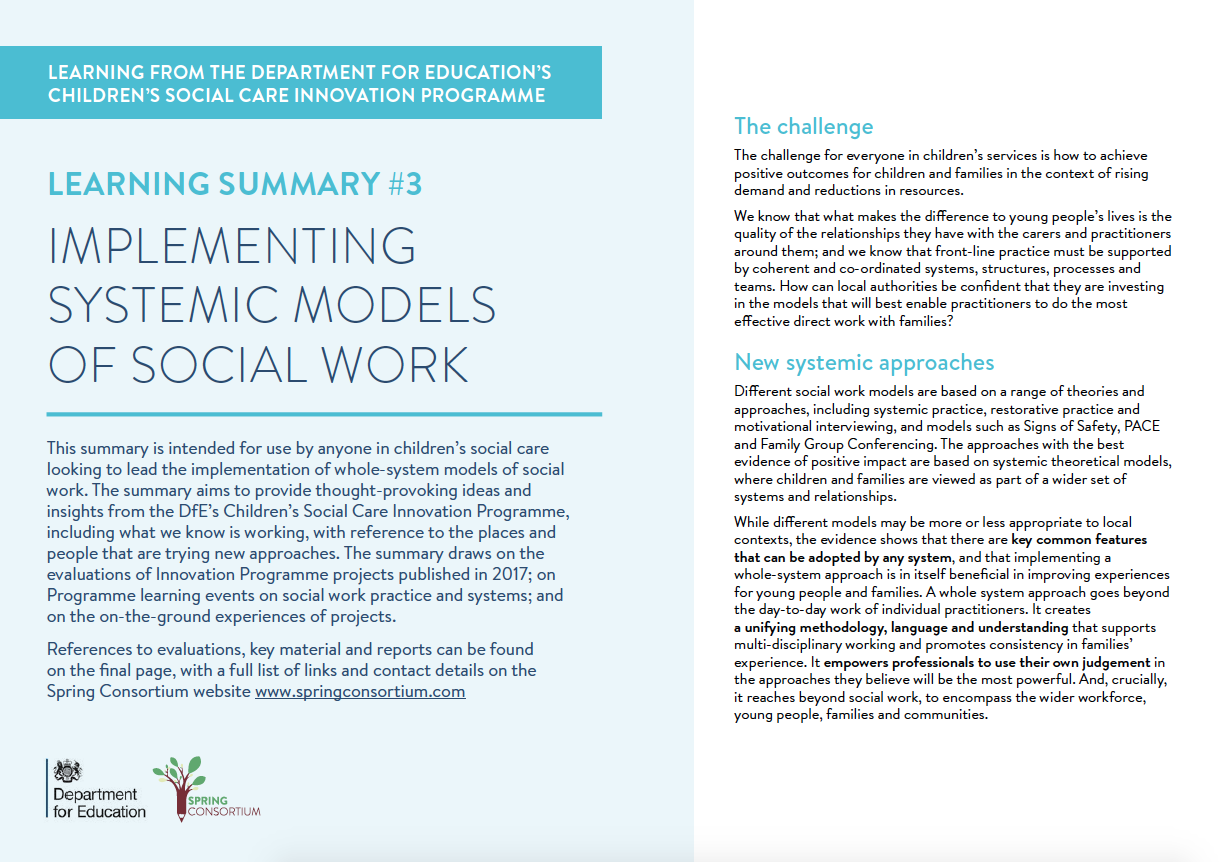 Interim Learning Report (2016)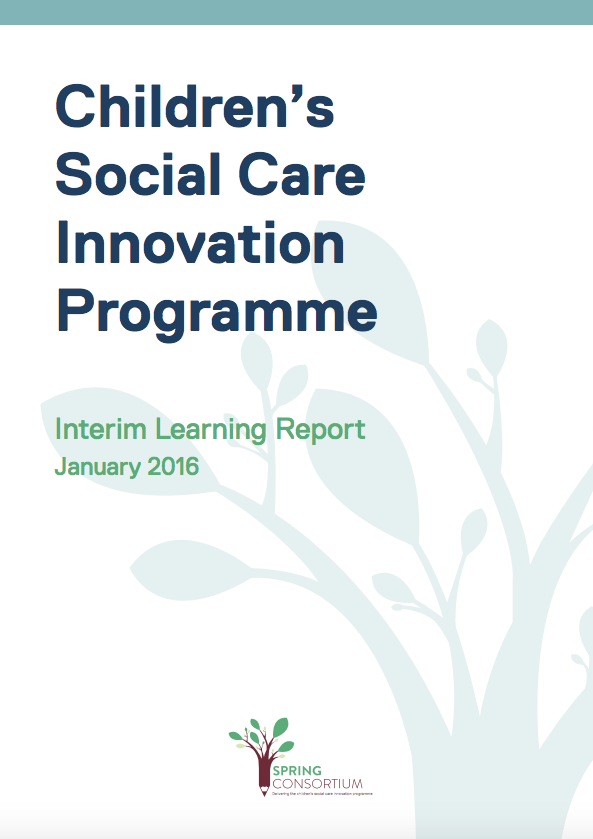 Authors: Spring Consortium