Bloomberg Philanthropies European Mayors Challenge
Publication | 03 Oct 16
In 2014, Bloomberg Philanthropies announced the winners of its first European Mayors Challenge, an ideas competition that encourages cities to come up with bold, inventive, and shareable responses to today's toughest problems.
Innovation Unit has been supporting the Mayors Challenge for 2 years, helping the winning cities to connect to one another, share their learnings more widely and create tools that help other cities to take on their innovation.
Download Bringing Biochar to your city: lessons from the Stockholm Biochar Project (Jonny Malinson 2017).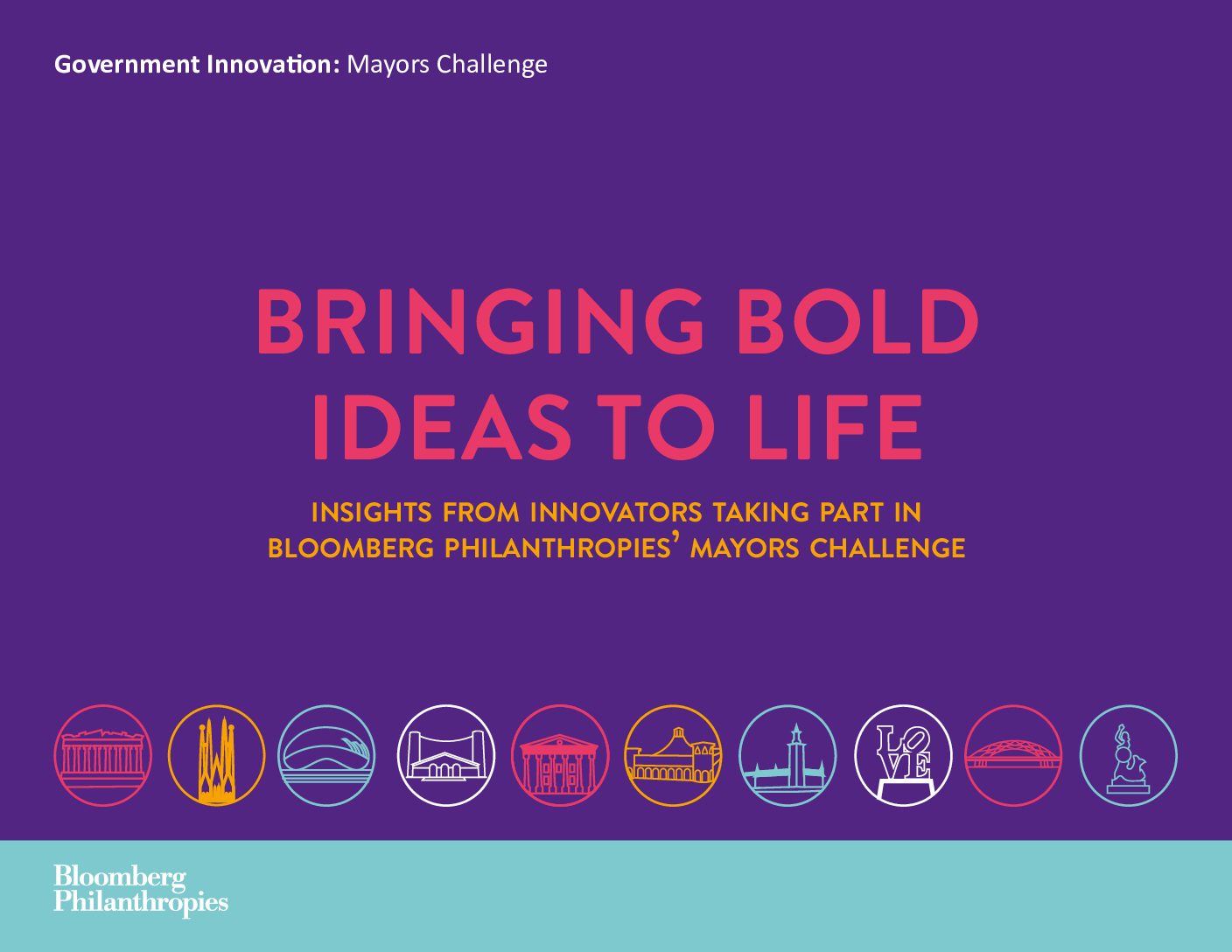 Click image to download
Authors
Innovation Unit, Bloomberg Philanthropies, ISOS Partnership and the Institute for Excellence in Government