Big Picture Learning
Publication | 06 Jun 2008
In 1995, Big Picture Learning burst upon America's languishing public education system. This brainchild of two daring educators, Dennis Littky and Elliot Washor, has grabbed the hearts, hands and minds of young people, inspiring them to become: Lifelong learners. Productive workers. Engaged human beings.
In 2017/2018, Innovation Unit worked with Doncaster Metropolitan Borough Council, Big Issue Invest, and the Life Chances Fund to bring the first Big Picture School to the UK.
Big Picture Learning UK, the national charity with responsibility for scaling and spreading Big Picture in the UK, was 'spun out' of Innovation Unit in July 2018.
Today, Big Picture Doncaster has become an alternative provision provider for young people across Doncaster. Read all about the powerful impact of its work here.
Click the images to download.
Big Picture Learning Brochures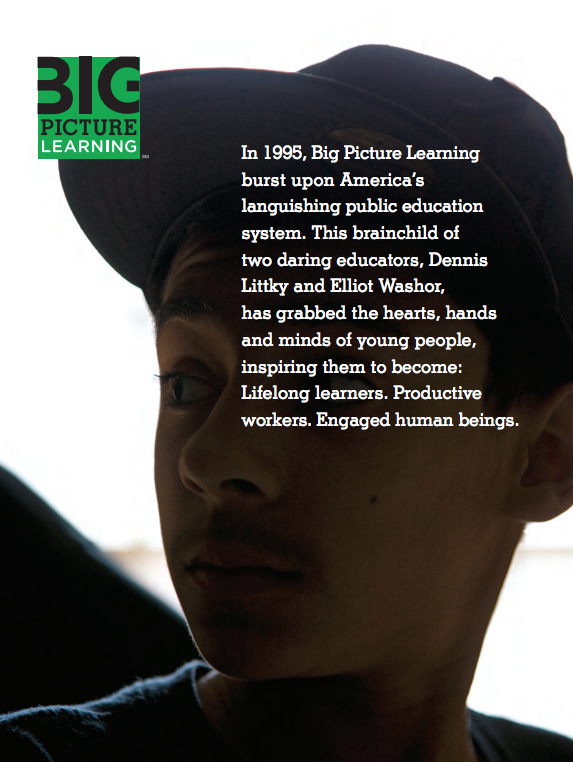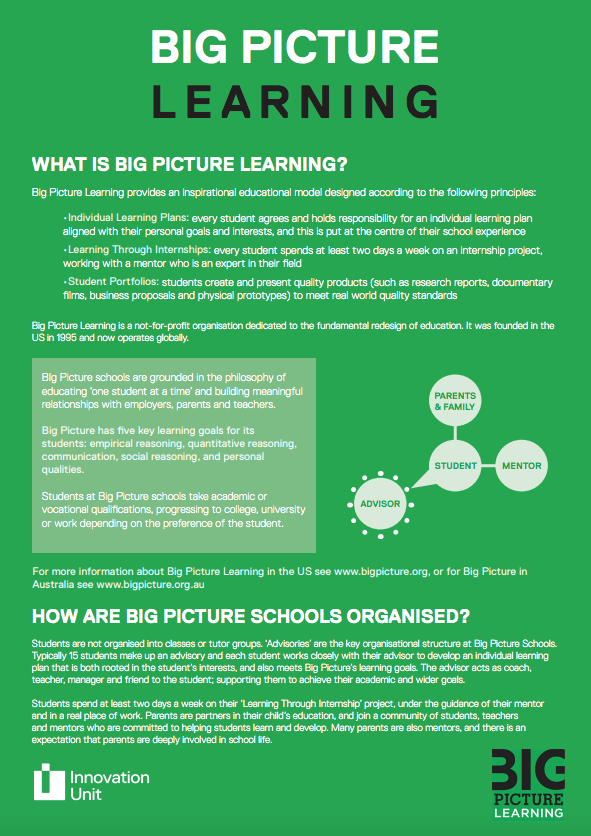 Infographic