Save the Children UK: Family personas
In December 2017, Innovation Unit spent time with eight families to get deep inside what their lives are like: what helps them cope; what they celebrate about being parents; and what challenges they face.
Following these visits, the team brought together insights to create a set of rich case studies and personas. The Programme Development and Quality team at Save the Children UK are now using these materials to learn about and inform what kind of support they can give to families through their UK programmes. Click on the image to download.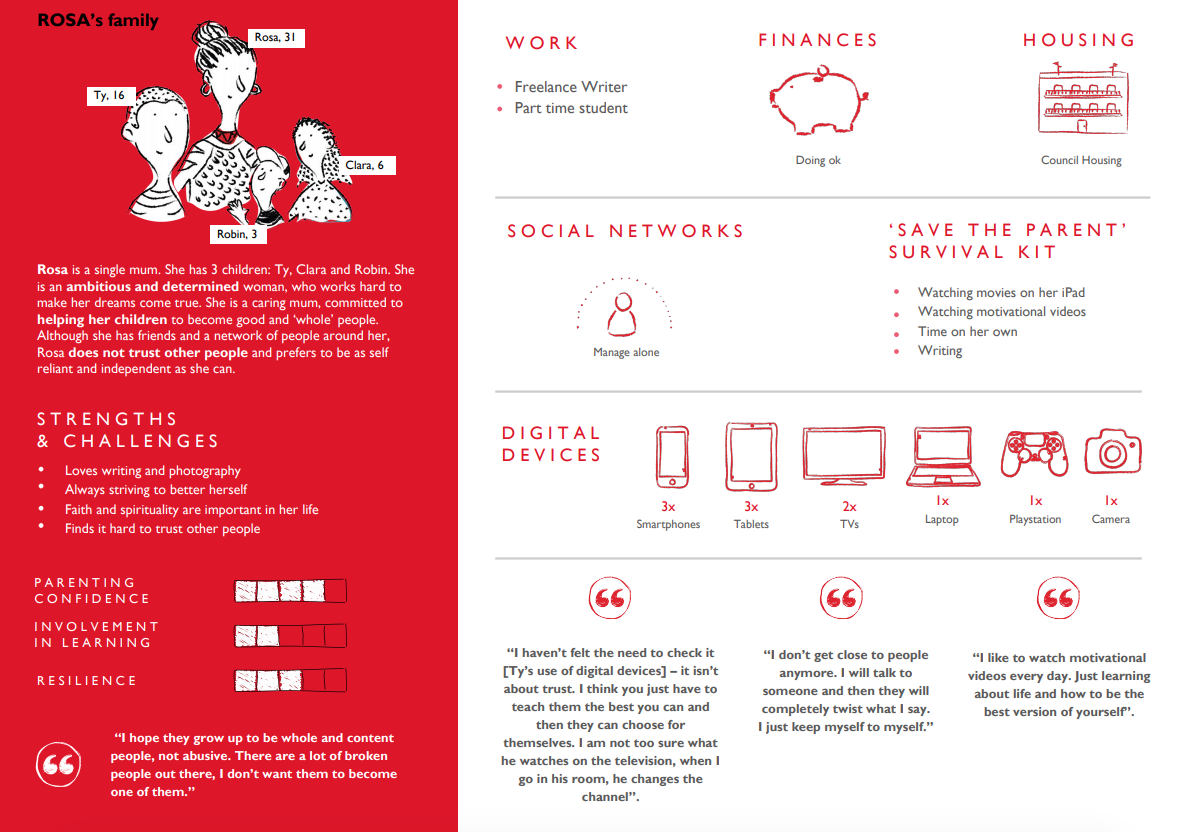 Authors: Innovation Unit
Publish date: January 2018