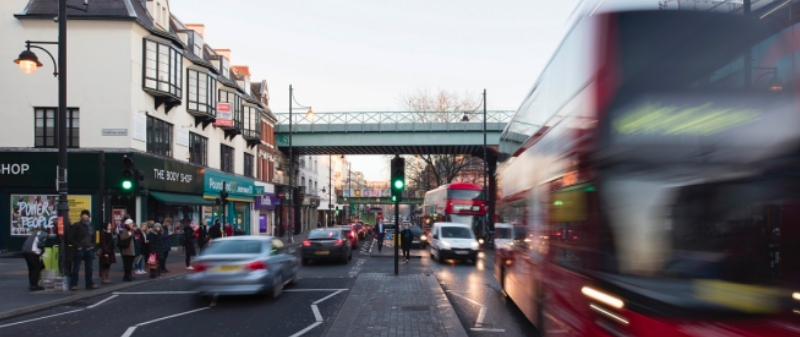 Two-year international learning project on urban health begins
News | 07 May 2019
Innovation Unit are delighted to be working with Guy's and St Thomas' Charity on an international learning project to help them build their understanding of how living in urban areas affects people's health and wellbeing.
The two-year project involves connecting with inner-city areas like Lambeth & Southwark, in the UK and internationally, exploring how others face similar complex health challenges.
The project will use learning exchanges as well as desk-based research and interviews to look closely at the combined impact of diversity, deprivation and the built environment on health, considering both the assets and risks these factors present.
By learning from others, we will support Guy's and St Thomas' Charity to build their own knowledge and uncover new insights for practitioners, decision-makers and others who work at the forefront of health in urban areas.
Speaking about the project, Chief Executive of Guy's and St Thomas', Kieron Boyle, said:
"With nearly 70% of the world expected to live in cities by 2050, it's vital that we understand the complex dynamics that drive urban health. This landmark research with Innovation Unit will help us and similar others navigate the combined impact of deprivation, diversity and the built environment on people's health. Our own work in inner-city London is already adding to the knowledge base on urban health issues like childhood obesity and multiple long-term conditions. We're looking forward to learning alongside others facing similar challenges around the world, and using that to inform our own practice here in the UK."
The final outcome will be a report capturing the insights gathered, including through learning exchanges. The report is expected to be available in late 2020.
Vicki Purewal, Senior Associate at Innovation Unit, commented:
"As more and more of us settle in towns and cities, we welcome the opportunity to support Guy's and St Thomas' Charity with this pioneering work to advance what is known about the complexity of health in urban areas. Our work to date has given us opportunities to develop our understanding of the population in Lambeth and Southwark, to help systems in UK cities develop innovations that tackle urban health challenges, and to build relationships with city leaders globally through work on international programmes. We're delighted to be able to bring our experience in urban health to this exciting research project."
Find out more about how Guy's and St Thomas' Charity are building their knowledge about urban health.
For more information about the research, please contact Sarah Ward.