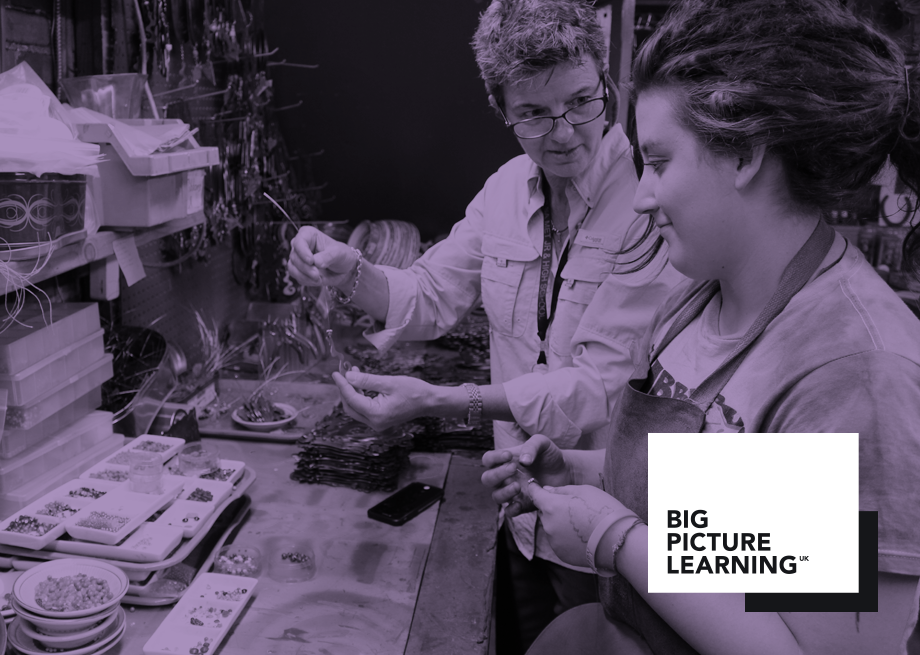 Doncaster young people to attend UK's first Big Picture Learning school
Words Louise Thomas
PRESS RELEASE: The life chances of disadvantaged young people in Doncaster are set to improve thanks to £1.8 million of Government funding.
Doncaster Council, in partnership with Innovation Unit, has secured the money from the Life Chances Fund to test new ways of learning through a Social Impact Bond. It will be used to enable disadvantaged young people to attend the first Big Picture Learning school to open in the UK.
The Big Picture Learning model originally comes from the United States but has also proved highly successful in other countries by improving life chances for young people disengaged from learning by focusing on their passions and interests, and providing opportunities for them to learn in local workplaces.
The innovative model of learning delivered through the Big Picture school will help 11 to 16 year olds in Doncaster who have been identified as at risk of not fulfilling their potential in mainstream schooling.
A site in Bentley is being prepared for the school. Construction will start later this year and should open its doors in early 2019. The school will work with 30 young people over the first two terms and then 60 pupils a year.
At Key Stage 4, young people will benefit from two days a week in workplace internships that are linked to the curriculum. Recruitment for Teacher Advisors at the school has started and the closing date for applications is midnight 13th of May 2018. Anyone interested in finding out more should go to: https://www.innovationunit.org/connect/#vacancies  
"It is vital we boost the prospects of our disadvantaged young people. This funding will help us to get these young people into a Big Picture Learning school environment which has proved a great success in the United States and many other countries across the world. By getting them passionate about their learning we should inspire them to go onto great things at school, in their careers and in their future lives. This is all part of our plans to have a diverse educational offer that provides our young people with the best opportunity to learn and thrive. "Cllr Nuala Fennelly
Cabinet Member for Children, Young People and Schools 
"Big Picture has a phenomenal track record of enabling young people to succeed, particularly those for whom mainstream schooling hasn't worked. At Innovation Unit we believe in the capacity of all young people to learn and to become thriving members of society – if we can design school to meet their needs. We're delighted to be partnering with Big Picture Learning and with Doncaster to open the first Big Picture School in the UK. Our ambition is to scale this new solution elsewhere in the country in the coming years."Matthew Horne
Chief Executive of Innovation Unit
More information about Doncaster's Big Picture Learning project can be found at https://www.innovationunit.org/projects/big-picture-learning-in-doncaster/ and https://www.bigpiclearning.org.uk/.
About the Life Chances Fund
The Life Chances Fund is being delivered on behalf of Department for Digital, Culture, Media and Sport by the Big Lottery Fund, the largest funder of community activity in the UK.
About Innovation Unit
Innovation Unit is a social enterprise that grows new solutions to complex social challenges. We build alliances with ambitious places, organisations and systems around the world to adapt, adopt and scale innovations that deliver lasting impact and reduce costs. https://www.innovationunit.org/