Greater Manchester Guide: Developing Asset Based Approaches to Primary Care
Publications | Our latest research insights & learning reports
This is a practical guide for getting started and growing asset based care at scale. It highlights examples of asset based approaches from both within Greater Manchester and beyond.
Our research with commissioners, GPs, the community and voluntary sector, public health professionals, patients and the general population has helped us to better understand what it takes to make asset based primary care work in practice, and what it would take to adopt it, not just in isolated pockets but across a whole neighbourhood, system or region.
Click the image to download.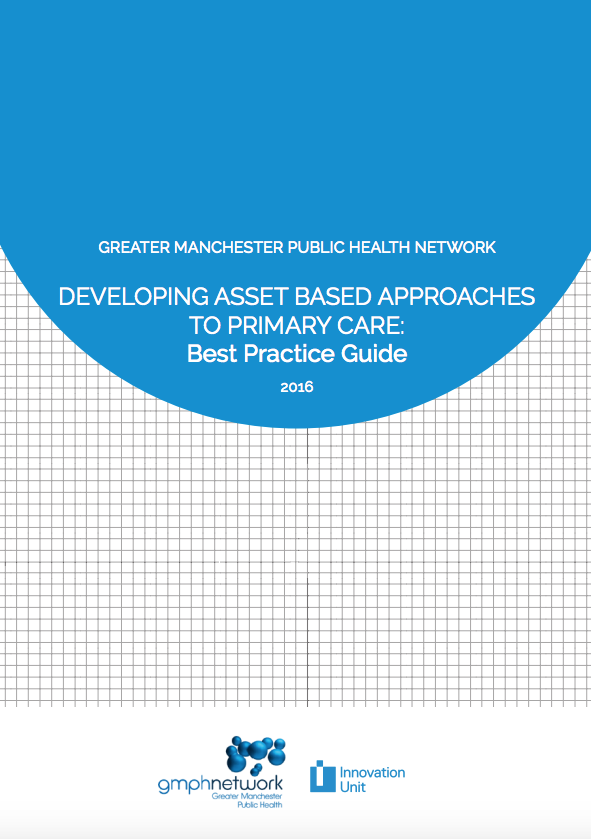 Authors: Innovation Unit, Greater Manchester Public Health
Publish date: 2016