From professional learning community to networked learning community
Publications | Our latest research insights & learning reports
The world is becoming profoundly more knowledge-rich, and networks, in response, are now an increasingly significant organisational form. Characteristics of network-based  knowledge and learning systems are paradigmatically different from the prevailing  orthodoxies of the past.
In this report we argue that the school system, long separated, fragmented and resistant to lateral learning, is beginning to demonstrate the potential of  school-to-school collaboration and is generating evidence that enables us to understand how to do this in a disciplined way – and with a focus upon both raising the bar and closing the gap.
Click the image to download.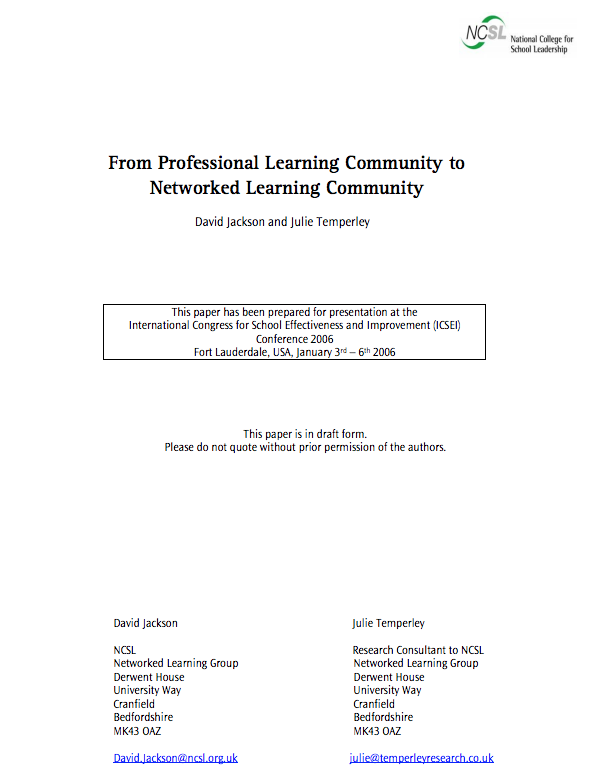 Authors: David Jackson, Julie Temperley
Publish date: January, 2006