Department of Health Named Social Worker
Publications | Our latest research insights & learning reports
The Department of Health is supporting the development of a Named Social Worker approach in six local authorities. The ultimate goal is simple: that people with learning disabilities live a good life.
The Named Social Worker programme aims to support sites to make changes to social work practice and wider system conditions that will improve outcomes and experiences for individuals with learning disabilities, and for the people around them.
Click the images to download.
Department of Health Named Social Worker Findings from the Six Sites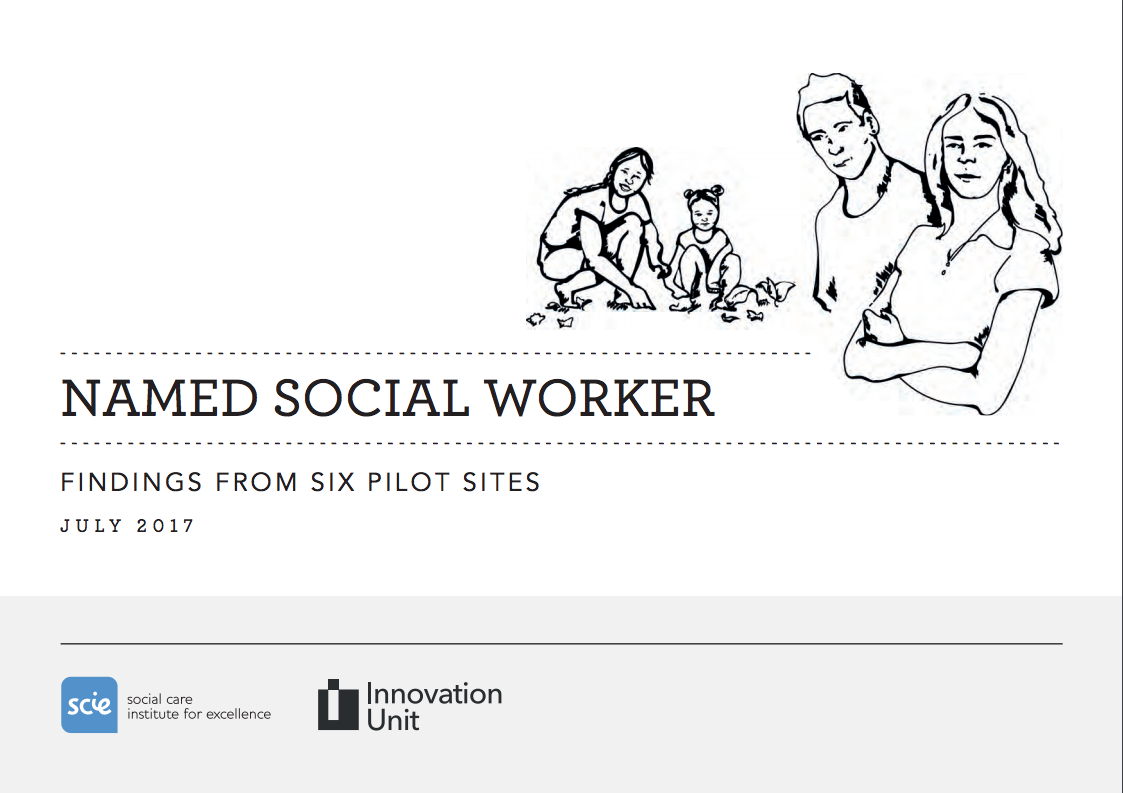 Authors: Innovation Unit, SCIE
Publish date: July 2017
Department of Health Named Social Worker Learning Report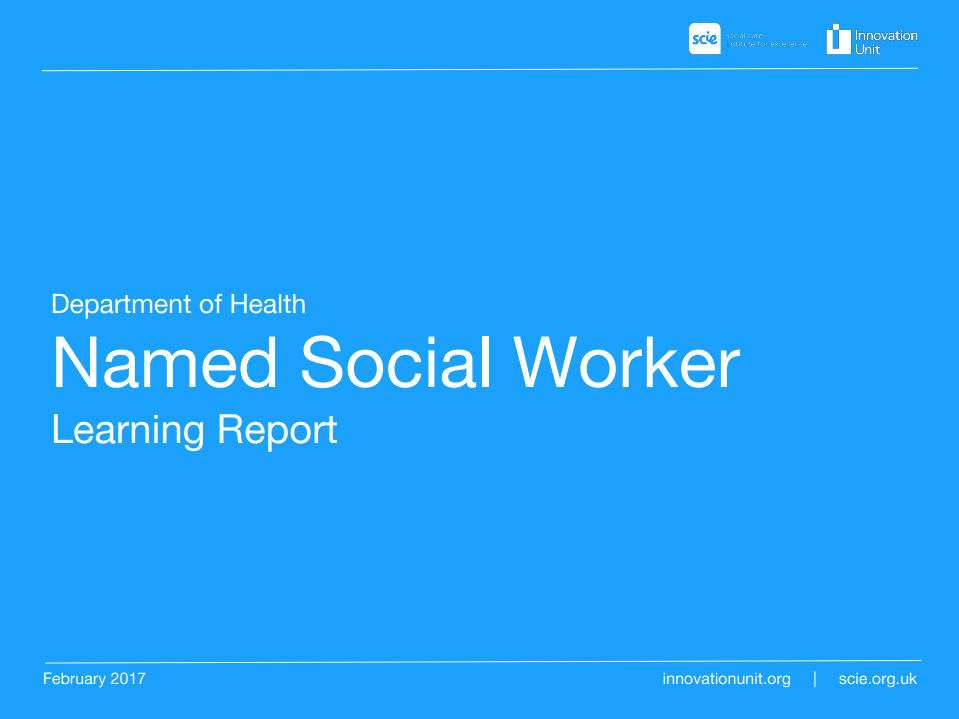 Authors: Innovation Unit, SCIE
Publish date: February 2017
Department of Health Named Social Worker Baseline Report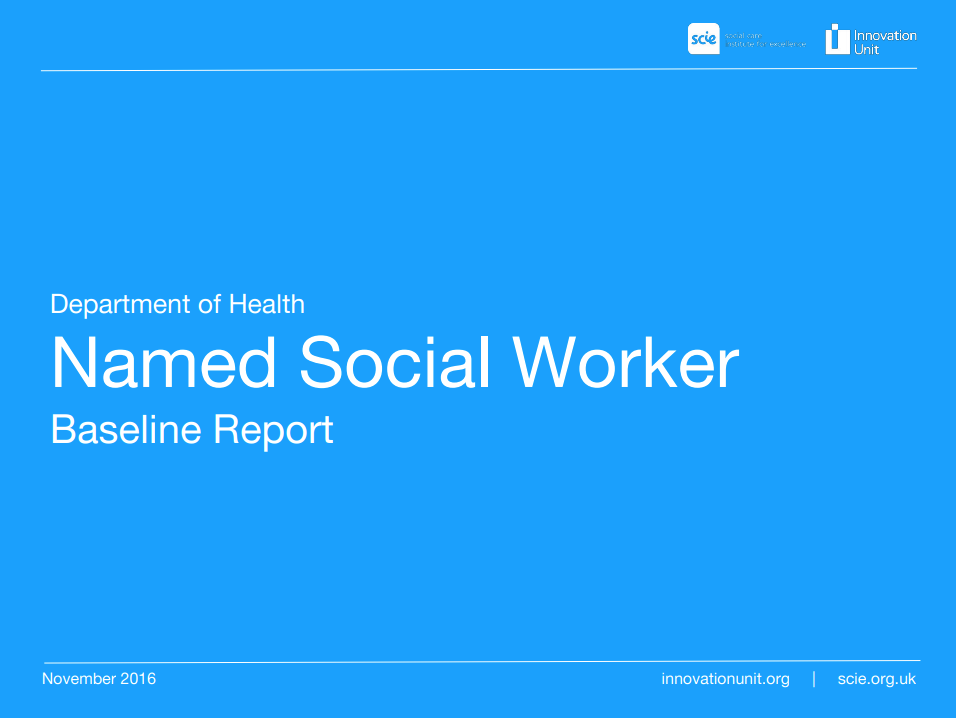 Authors: Innovation Unit, SCIE
Publish date: November 2016