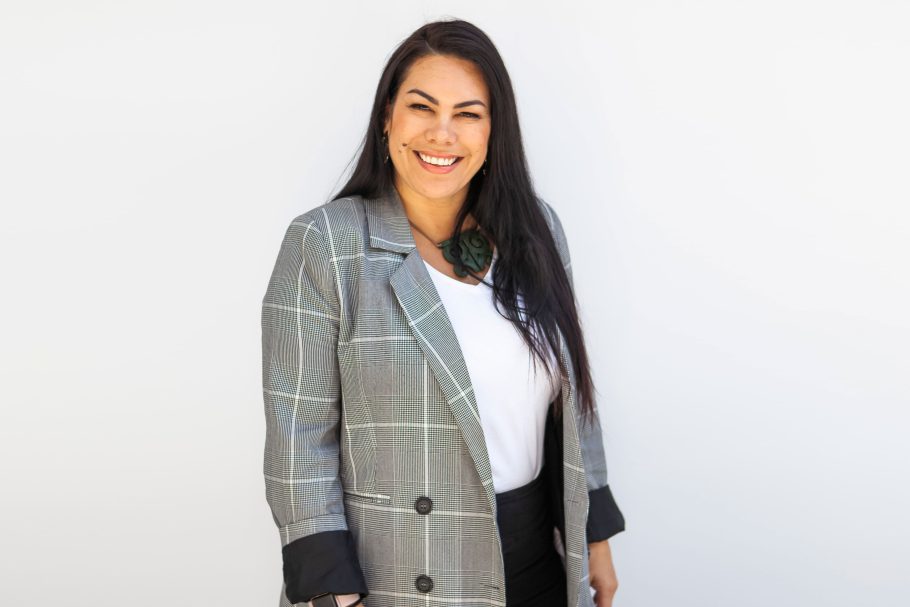 Jade Chase
Ko Tongariro te maunga
Ko Taupo te moana
Ko Te Arawa te waka
Ko Te Heuheu te tangata
Ko Tūwharetoa tōku iwi
Ko Ngāti Whitikaupeka tōku hapū
Ko Moawhango tōku marae
Ko Nash Chase rāua ko Debs Chase-Paterson ōku mātua
Ko Jade Chase tōku ingoa
Having been raised in Australia and New Zealand, coupled with her eclectic career across health, social and education sectors, Jade brings with her a unique set of expertise and perspectives to the Innovation Unit Australia New Zealand leadership team.
Jade's purpose in life is to make a positive impact on the world and enable others to do the same. She is passionate about social justice; child, youth, women's and Māori health; equity; and, enabling mana motuhake through building and growing the capability of communities to design and lead solutions that will make a meaningful impact on them and generations to come.
Her professional background extends beyond social innovation. She is a clinician, service designer, Māori health and equity expert, project manager, design thinker, strategist and leader.  She's also been mentoring young wāhine Māori for many years which is an extension of her previous community work as a high-performance sports coach.
Jade has co-designed, prototyped and scaled a number of pro-equity services and programmes in Aotearoa and she wishes to continue this legacy in her role as Director of Innovation and Partnerships.
Her positive contribution to the growth of others in her team and her influence on positive organisational thinking and culture, are legacies she also hopes to achieve in this role.
"Poipoia te kākano kia puāwai"
"Nurture the seed and it will blossom"