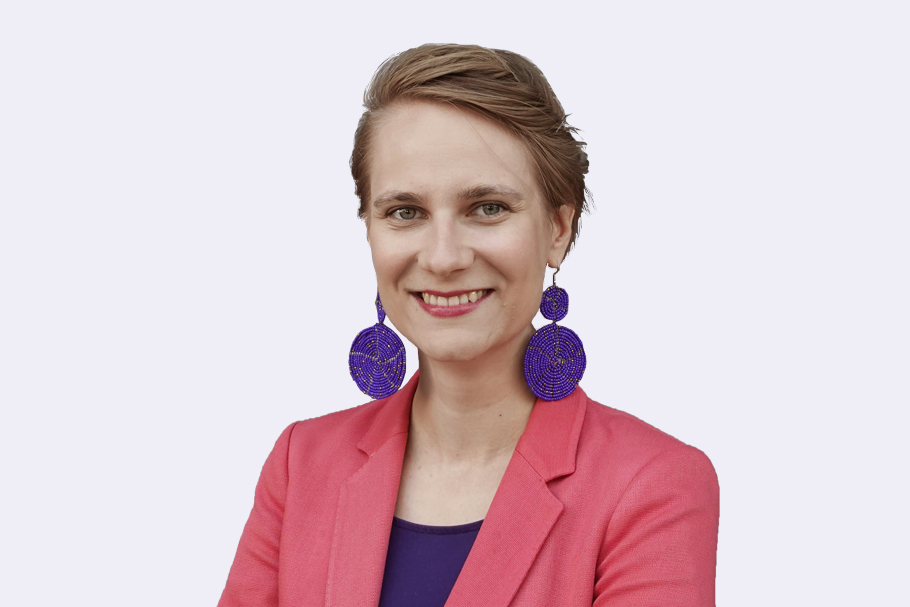 Caroline Wierzejska
Caroline is passionate about the power of innovation, storytelling and collective action to tackle complex issues affecting people. She has a wide range of professional experience in the impact sector and brings a human centred lens to her work. Caroline has a particular interest in innovations and initiatives aimed at re-energising democracy and empowering people to shape their reality through civic engagement.
At Innovation Unit Caroline is currently focusing on work in the mental health space. She is leading a piece of research to uncover insights, trends and ideas for a different and better mental health system post CONVID-19 crisis. She is also working as part of the Living Well team to capture the project's impact on service users, professionals, organisations and the wider system. Previously, Caroline led multiple Innovation Unit workstreams to support the DfE Children's Social Care Innovation Programme. On a separate project, Caroline worked to help Hounslow Integrated Care Partnership progress towards a collaborative health and social care provision.
Caroline has a diverse set of work experience across the impact sector ranging from developing and scaling a digital employment platform within Accenture`s corporate social responsibility division, through raising capital for social entrepreneurs within an impact investment bank to developing operating models and strategies for international development charities and UK public services. She holds a degree in Politics, Psychology and Sociology from the University of Cambridge.
Outside of work Caroline can often be found dog walking, cultivating community through her book club and enjoying a good cup of tea.