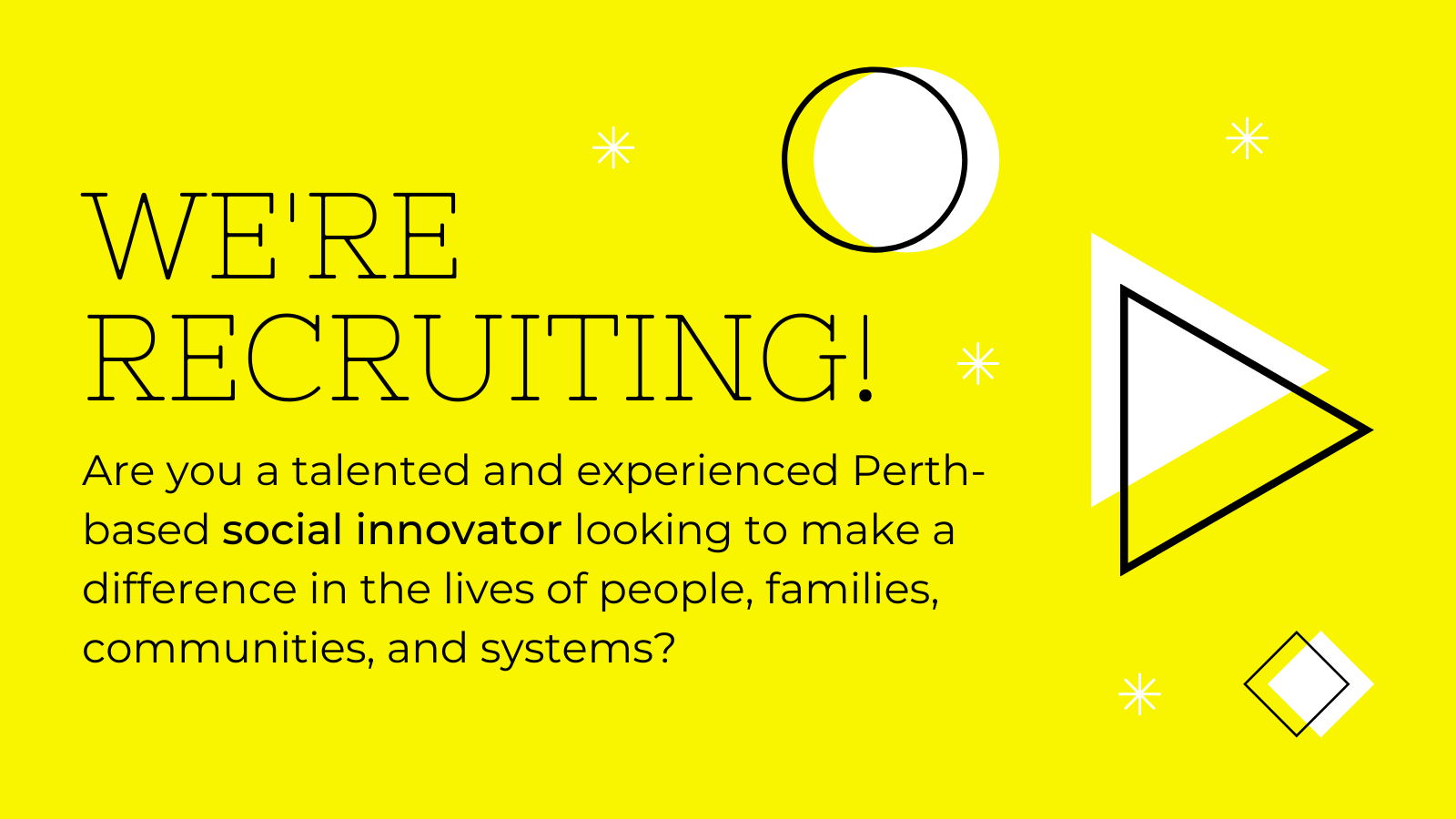 Project lead (Perth, Western Australia)
Job details | DEADLINE: 31/03/2022 12:00 pm
Innovation Unit Australia New Zealand is looking for talented and experienced social innovators for a project lead role based in Perth, Western Australia.
Our project leaders lead significant projects to discover, develop and scale solutions for thriving societies by focusing on families, young people and communities. Your work might include leading innovation in education settings targeted at the most vulnerable; working with communities to co-design better futures; working with health professionals to build their capability to codesign initiatives alongside the communities they work in to improve well-being.
This role involves leading multidisciplinary project teams including, amongst others, practitioners, policy and subject matter experts, designers and researchers to simplify complex challenges and support transformational change in our partners' organisations.
You have strong and varied social innovation and/or design experience with skills in social research, co-design, service design, prototyping, service development and/or system change
Demonstrated cultural competence in working with Aboriginal and Torres Strait Islander and other diverse groups
You are experienced in managing and accounting for your and other's time.
You have interfaced with senior executives and senior public servants resulting in productive relationships and partnerships.
You have managed budgets.
You can make sense of complex information and distil insight that supports strong decision making.
You have delivered powerful written and/or visual communications to a publishable standard.
You are comfortable leading people through a change and transformation process.
You can balance excellent facilitation skills with leading and shaping work to reach consensus.
You are confident and flexible and have experience working in interdisciplinary teams where collaboration is imperative.
You thrive with low supervision.
Deadline for applications: 31/03/2022 12:00 pm
Contract details
Hours: 0.6 FTE – 0.8 FTE (Negotiable).
Location: Perth based.
Salary range: 80k – 85k PA.
Reports to: Director, Innovation Practice.
How to apply
Review the duties and responsibilities, person specification and role details. Please state which role you are applying for (view the senior project lead post here).
Send us (teamanz@innovationunit.org) these three things by 12 noon AWST on 31 March:
A link to your LinkedIn profile (complete and up to date) as well as your mobile number and email address
A video that tells us how you meet the person specification (2 minutes max – we're not interested in technical quality, we're interested in you and what you say)
A document that responds to one of the questions below. This should draw on your own knowledge, and also from a couple of formal sources (2 pages max).

How can innovation impact learning outcomes for young people in Australia?
How could a focus on redesigning early learning and care transform lives of children, families and impact society as a whole?
How might social innovation reduce inequality in Australia?
The deadline for applications is 12 noon AWST on 31 March 2022.