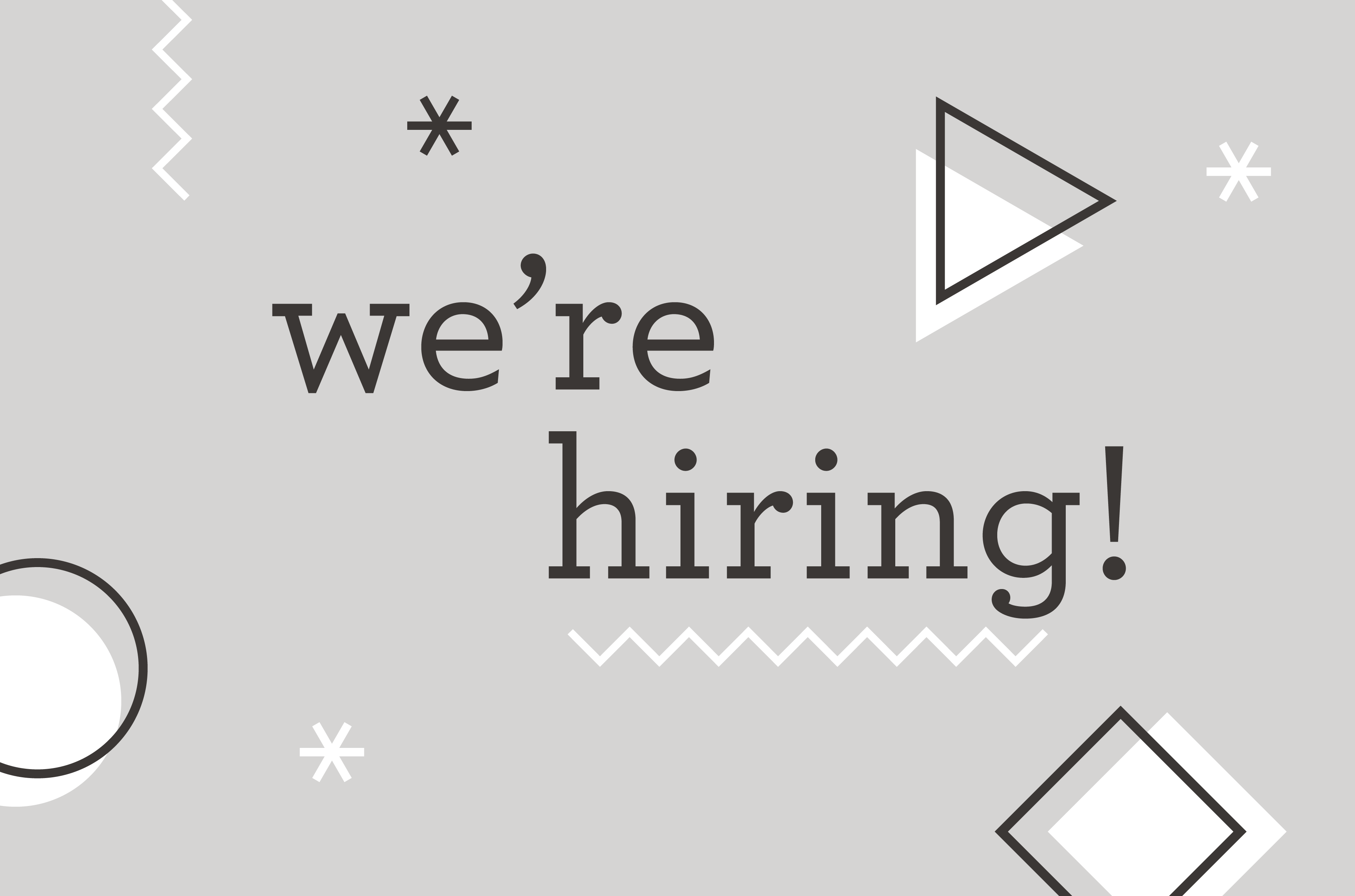 Junior Graphic Designer Associate
Job details | DEADLINE: 09/09/2022 12:00 am
Innovation Unit is growing, so we are looking to expand our talent pool of Graphic Design Associates who are keen to use their design skills to work on complex, large-scale social change programmes, on a freelance basis.
Our Graphic Design Associates bring a range of competencies and expertise to the table and have different strengths across the various skills such as brand development, visualising new designs and systems model, creating new tools and frameworks, animation and illustration.
For the role of Junior Graphic Design Associate, we are looking for someone who can work alongside our in-house designer who can support us to visualise new system models and tools that will support our work to create social change.
We will be focusing on your portfolio during the application stages and how well it matches our requirements for the role. Experience and technical skills will be considered as complimentary but these requirements are not fixed.
This is an exciting starter role for a graphic design graduate looking to gain experience in the non-profit and consultancy sector. You will be working across a range of different projects with different demographics. Alongside this role we also offer mentorship and feedback from our in-house designer to help you grow as a designer in your first role.
Job description
Supporting the in-house graphic designer to create engaging, appropriate and inspiring design for a range of sectors.
Taking complex information and concepts and making them accessible through strong use of design principles, colour theory and investigative conversations.
Designing or enhancing existing Google documents to strengthen bids, engage clients and create positive, open relationships with people working with Innovation Unit.
Creating diagrams, system maps and models for projects with supervision from the in-house designer.
Creating tools that are user friendly, accessible and person centered.
Updating old content to reflect the current brand guidelines.
Assist on creative rollout.
Creating social media assets – graphics, banners, GIFS etc.
Artworking: Creating design assets in line with brand guidelines/ Campaign roll-out work and adapting existing artwork, social media creative assets, and presentation decks.
Researches and develops design ideas and concepts.
Person specification
THE SKILLS
We are looking for people who can work flexibly and creatively and who are excited to design for and make a difference to public and sector organisations and tackle inequalities.
We are actively seeking diversity of experience, including lived experience of our areas of work within our staff team as we know that this enriches our work. We would welcome someone bringing fresh energy and insight to Innovation Unit, challenging the organisation to work differently.
Confident to brainstorm and work creatively with non creative colleagues to come up with innovative design solutions.
Ability to present ideas, moodboards and final products to members of our team.
Happy to act as a supporting member of the wider graphic design teamInterest in wider design world and current trends.
Good written and verbal communications skills.
Ability to take constructive criticism and adapt their ideas to clients and colleagues feedback.
Understanding of ensuring visual accessibility within Graphic Design We welcome people from all sector backgrounds.
EXPERIENCE
0 – 1 years experience as a junior graphic designer, graphic design intern or junior creative artworker. Graduates welcome.
A degree or equivalent in Graphic Design or creative field (preferred).
A portfolio that demonstrates :

Evidence of your creative visual skills.
Strong typesetting skills.
Your ability to design in a way that is inclusive.
At least one example of a diagram or an output showing an ability to condense complex information/data into an accessible format.

Ability to develop new brands that capture the values of new services or approaches.
Ability to listen to feedback and respond to it.
Knowledge of the latest trends in graphic design.
TECHNICAL SKILLS
Adobe InDesign.
Adobe Photoshop.
Adobe Illustrator.
High quality Powerpoint or Google slides design skills.
Artworking (generating new designs from existing ones/adjusting content etc.)
Basic photo-retouching.
Deadline for applications: 09/09/2022 12:00 am
Contract details
LOCATION
We have colleagues in London, Edinburgh, Greater Manchester, Yorkshire and places in between. Our main base is in London but we don't expect you to be there, work can be completed online.
DAY RATE
Competitive day-rate depending on expertise and level of seniority.
TYPE
Freelance contracting.
HOURS
We are looking for people who can make themselves available 20 – 60 freelance days each year to work on Innovation Unit projects. We cannot guarantee how many days of work per year we provide, but will contact you whenever opportunities arise. We love having ongoing relationships with great graphic designers we work closely with.
REPORTS TO
Ellie Hegarty, Innovation Unit Graphic Designer and Graphic Design Associates Manager.
REPORT TO
Ellie Hegarty Graphic Designer
How to apply
If you have any clarifying questions about the role of Junior Graphic Design Associate, need the candidate pack in a different format or would like to discuss any adjustments that would support you in furthering your interest for the role please email us at contact@innovationunit.org and we'll do our best to help.
To express your interest in joining our talent pool of Graphic Design Associates, we ask you to email your portfolio, website or show reel alongside your CV and short note telling us why you would like to get involved at Innovation Unit, to contact@innovationunit.org.
We are open to having informal conversations prior to your application, to get a mutual sense of fit. We know that, ultimately, you'll be choosing us as much as we are choosing you, so please let us know if this would be of interest and we will do our best to organise an online meeting.
DEADLINE
The deadline for receipt of expression of interest is midday Monday 9th September 2022
FORMAL CONVERSATIONS
More formal conversations will take place in the week commencing the 26th September
and 6th October 2022. Please note that due to current government recommendations,
these meetings will take place via video conferencing.
All candidates will receive an email confirming that their expression of interest has been
received. After this, we will only contact the people who have been selected for formal
conversations.
We look forward to hearing from you.